'Black Panther' Is Now In The Top 10 Highest Grossing Movies Of All Time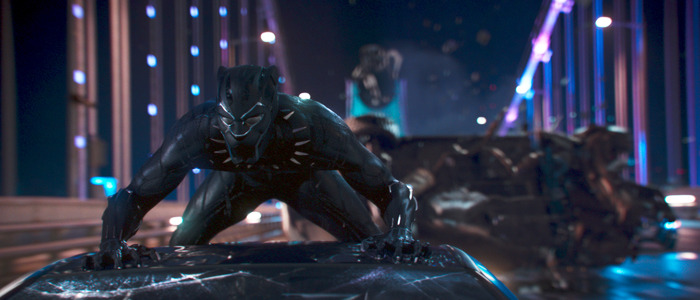 Wakanda forever! Marvel Studios has been no stranger to huge blockbuster success stories since the company's inception a decade ago, but their most recent cinematic effort, Black Panther, is kicking things to a whole new level. As of today, the film is now the ninth highest grossing movie of all time at the United States box office. And the most impressive part? It's been in theaters for just 18 days.
Read more about Black Panther's record-shattering success below.
Variety says Black Panther raked in $4.7 million in the U.S. on Monday, bringing its domestic total to a staggering $506.4 million. That's good enough for ninth overall at the domestic box office, and its global earnings of $909.8 million means it currently comes in at number 47 on the worldwide all-time earnings list. That is totally bonkers for a movie that has been in theaters for less than a month.Forbes has a good piece that pulls together all of the other records the film has broken recently, including the fact that Black Panther is now the highest grossing superhero movie of all time that doesn't feature Batman or Iron Man. It's also the second-biggest Marvel Cinematic Universe movie domestically – only 2012's The Avengers is still ahead of it.
What's Ahead of Black Panther on the List?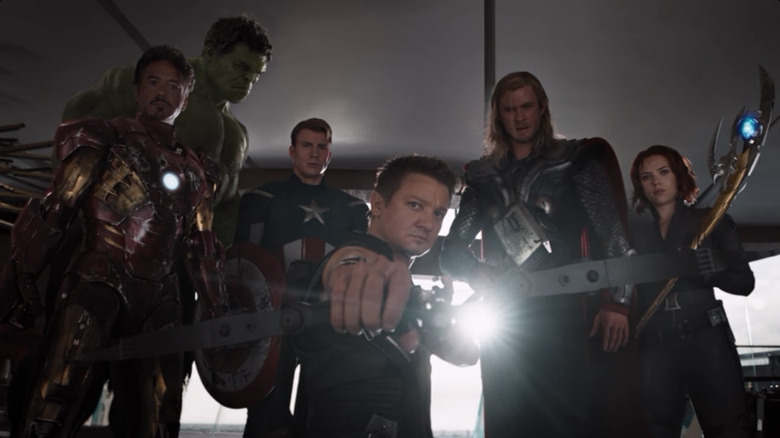 For comparison's sake, let's take a quick look at the other movies on the top 10 all-time domestic box office list.
Star Wars: The Force Awakens ($936 mil)
Avatar ($760 mil)
Titanic ($659 mil)
Jurassic World ($652 mil)
Marvel's The Avengers ($623 mil)
Star Wars: The Last Jedi ($619 mil)
The Dark Knight ($534 mil)
Rogue One: A Star Wars Story ($532 mil)
Black Panther ($506.4 mil)
Beauty and the Beast ($504.1 mil)
Analysts predict Black Panther could overtake Christopher Nolan's The Dark Knight as quickly as this weekend, and it's still so early in Black Panther's box office run that the film might ultimately even top The Avengers, Jurassic World, and Titanic. That'd be a monumental accomplishment, but the fact that the film is already in such stellar company – and has left juggernauts like Deadpool, Wonder Woman, and Spider-Man in the dust – is a pretty damn impressive accomplishment in and of itself.
I'm not entirely convinced Black Panther will be able to overtake The Avengers' worldwide total of $1.5 billion – that's a lot of money – but considering the way it's been crushing records without breaking a sweat, I'm hesitant to underestimate this film's potential. If it does end up topping $1.5 billion worldwide, that would put it at the fifth highest grossing film ever made. Either way, Marvel and director Ryan Coogler have a lot to be proud of.