'Jessica Jones' Season 2 Episode Titles Announced With Pulp Illustrations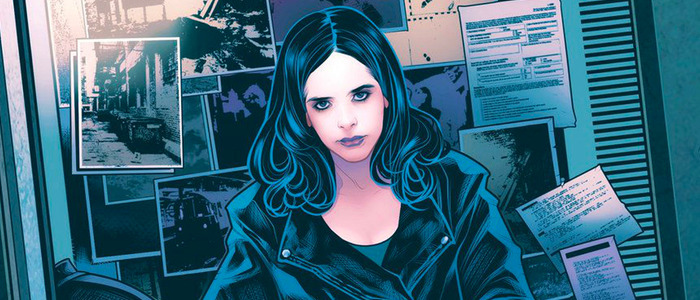 Jessica Jones season 2 hits Netflix this week, and the creators behind the Marvel series found a creative way to announce the new episode titles. In keeping with the season's all-female director line-up, a team of female artists put together a series of pulp cover illustrations. See the illustrations and Jessica Jones season 2 episode titles below.Jessica Jones remains the best Marvel series in Netflix's line-up, and season 2 keeps the momentum going with an all-new adventure for everyone's favorite superhuman, heavy-drinking private eye. Season 2 isn't quite as good as season 1, but star Krysten Ritter's performance is more than enough to keep you hooked on the series. As I said in my review:
The show's main draw remains Ritter and her marvelous lead performance. Equal parts droll, damaged and fierce, Ritter is so damn charismatic that she's able to carry most of the lopsided season with seeming ease, and almost (almost) distract you from plotting issues. Sure, it might be slightly cliched at this point to watch Jessica knock back a staggering amount of booze while providing wry, hard-boiled narration – but it works. If it ain't broke, don't fix it.
Showrunner Melissa Rosenberg has assembled a dynamite team of all-female directors for season 2, and now the series has unveiled its season 2 episode titles with a series of posters drawn by female artists. In keeping with the show's pulp mystery tone, the posters have been crafted in the style of pulp fiction detective novels. Based on the art, and some of the titles, there are potential spoilers for season 2 here. Having seen most of the season I can confirm the art here really doesn't give away that much. But, if you were hoping to remain 100% spoiler-free, you might want to take heed. Everyone else, please feel free to enjoy these great pieces of art.
"Start at the Beginning" by Stephanie Hans
"Freak Accident" by Jen Bartel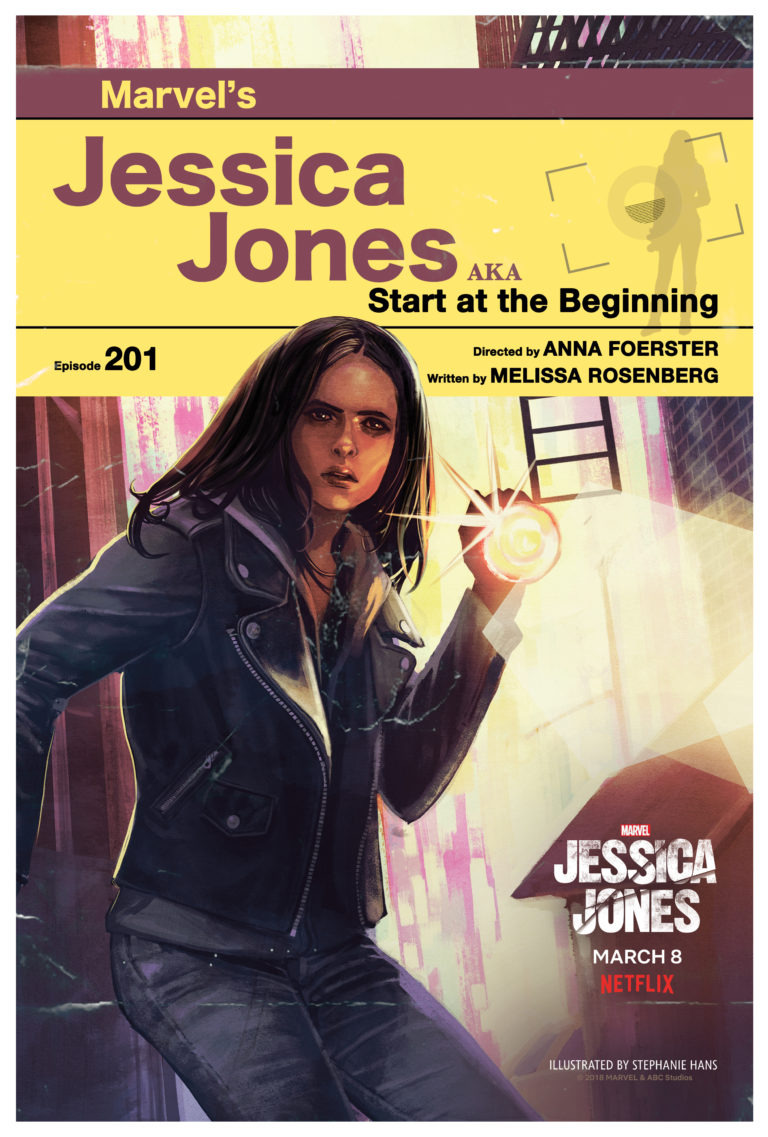 "Sole Survivor" by Elizabeth Torque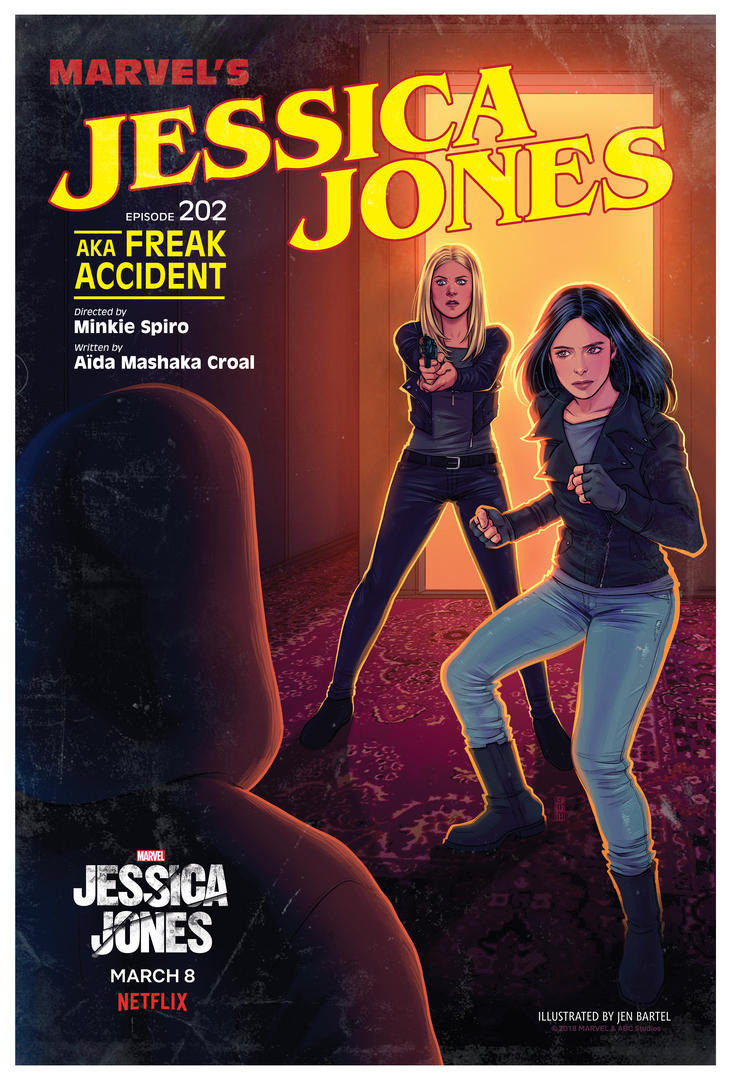 "God Help the Hobo" by Kate Niemczyk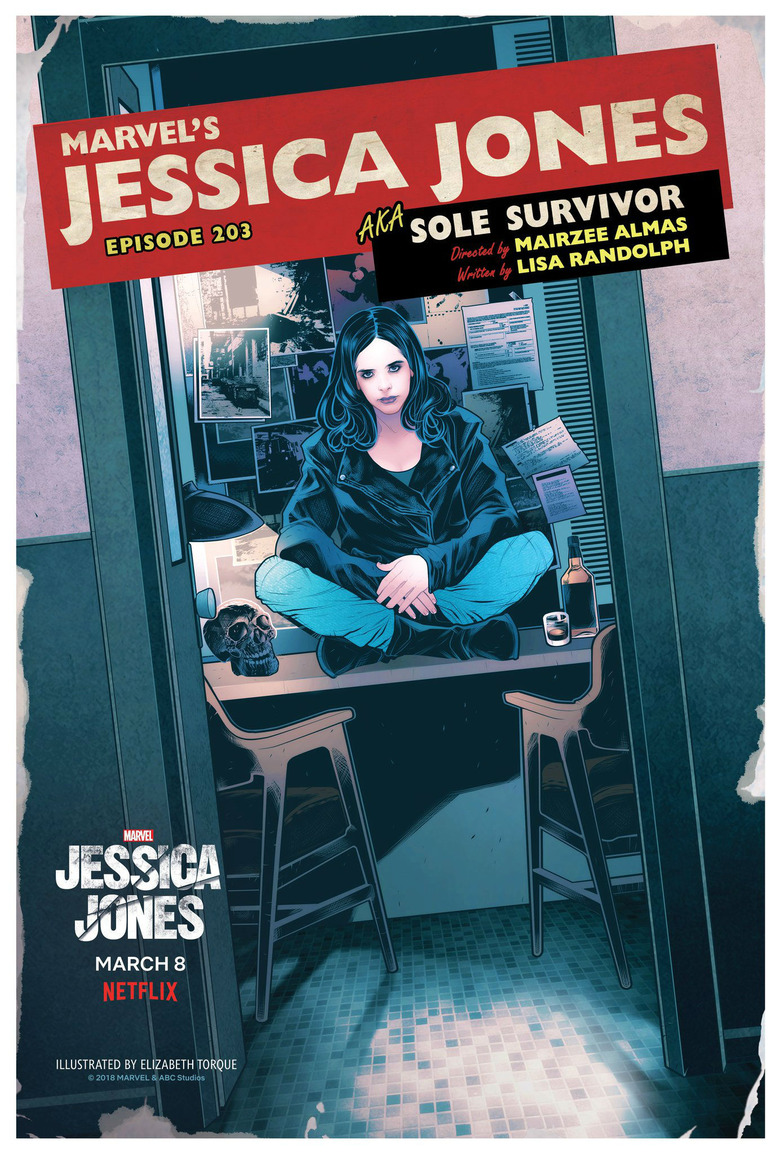 "The Octopus" by Colleen Doran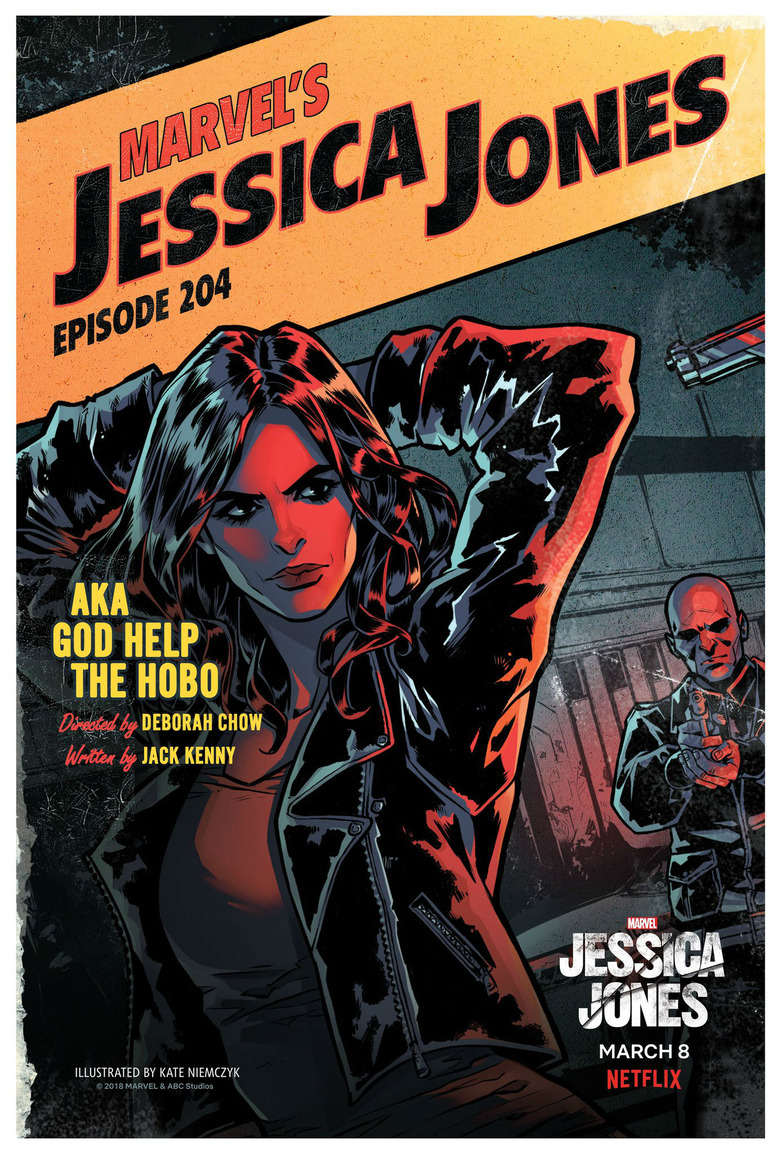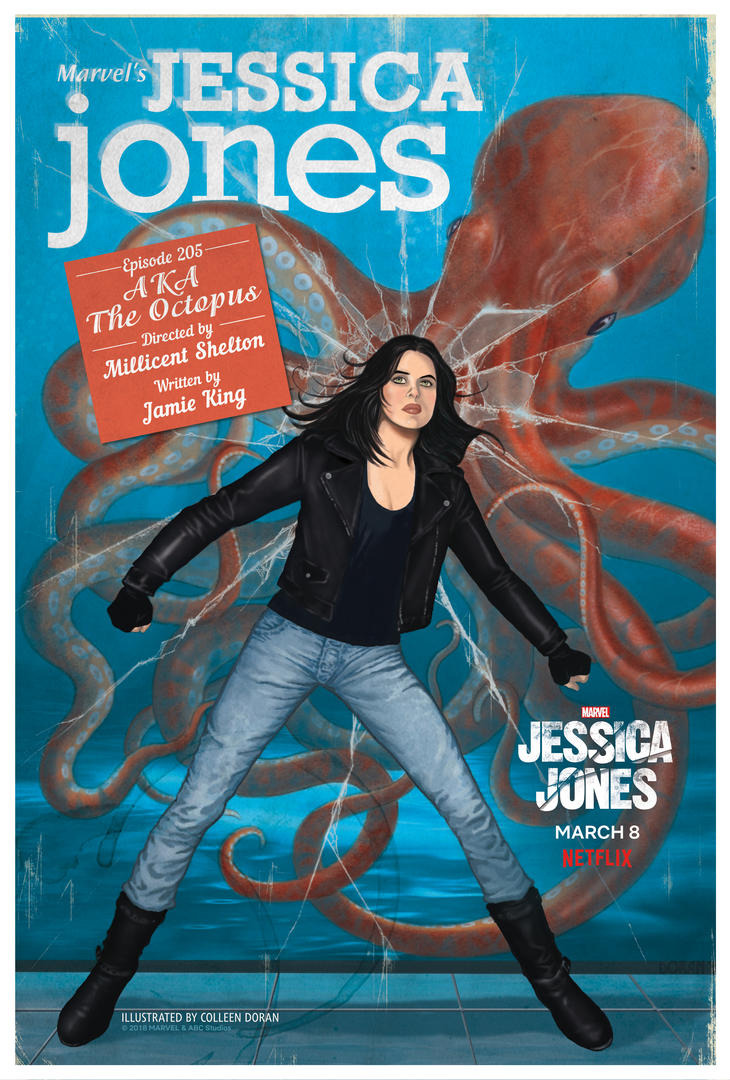 "Facetime" by Erica Henderson
"I Want Your Cray Cray" by Audrey Mok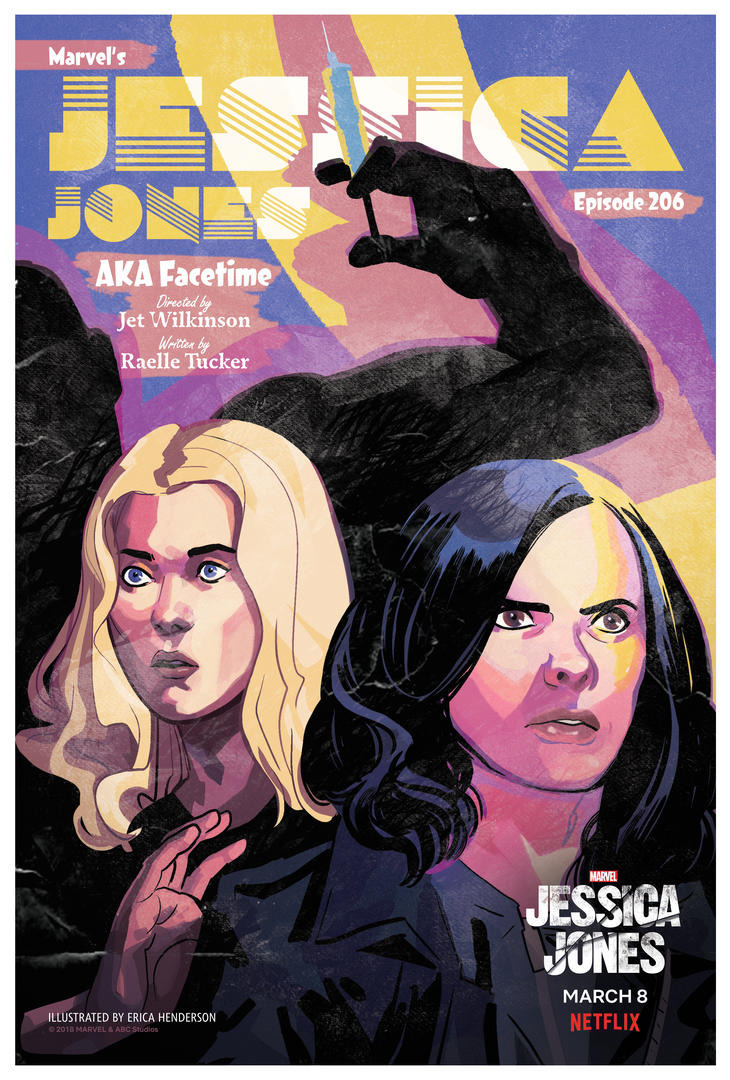 "Ain't We Got Fun" by Joyce Chin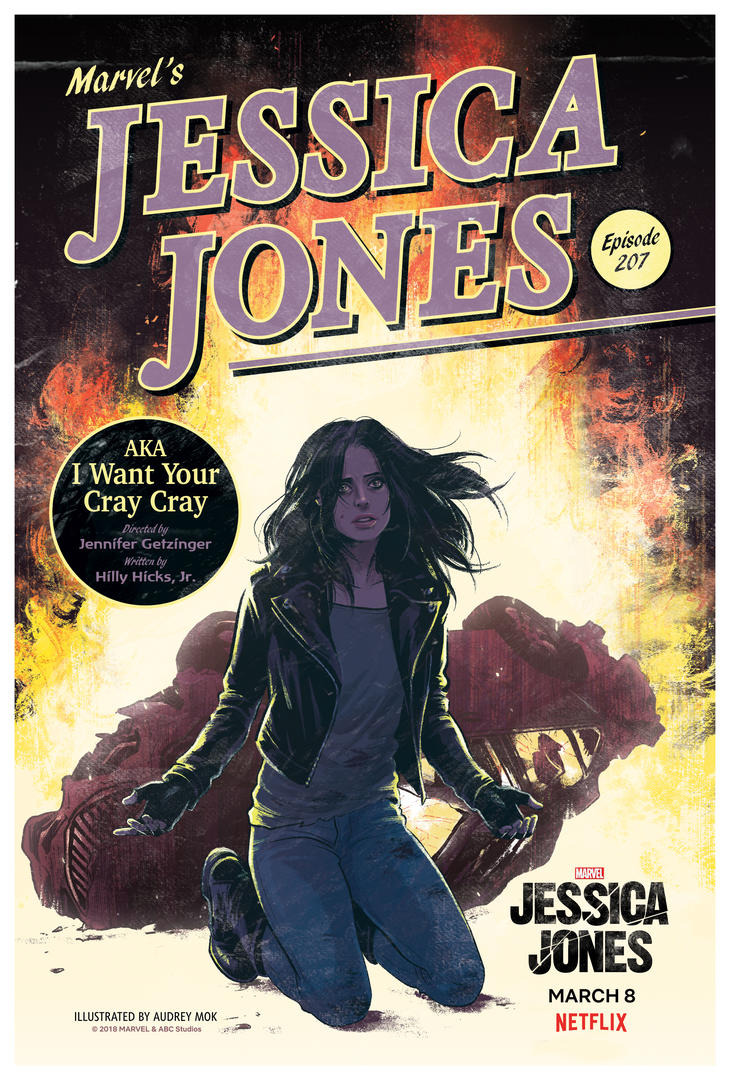 "Shark in the Bathtub, Monster in the Bed" by Jenny Frison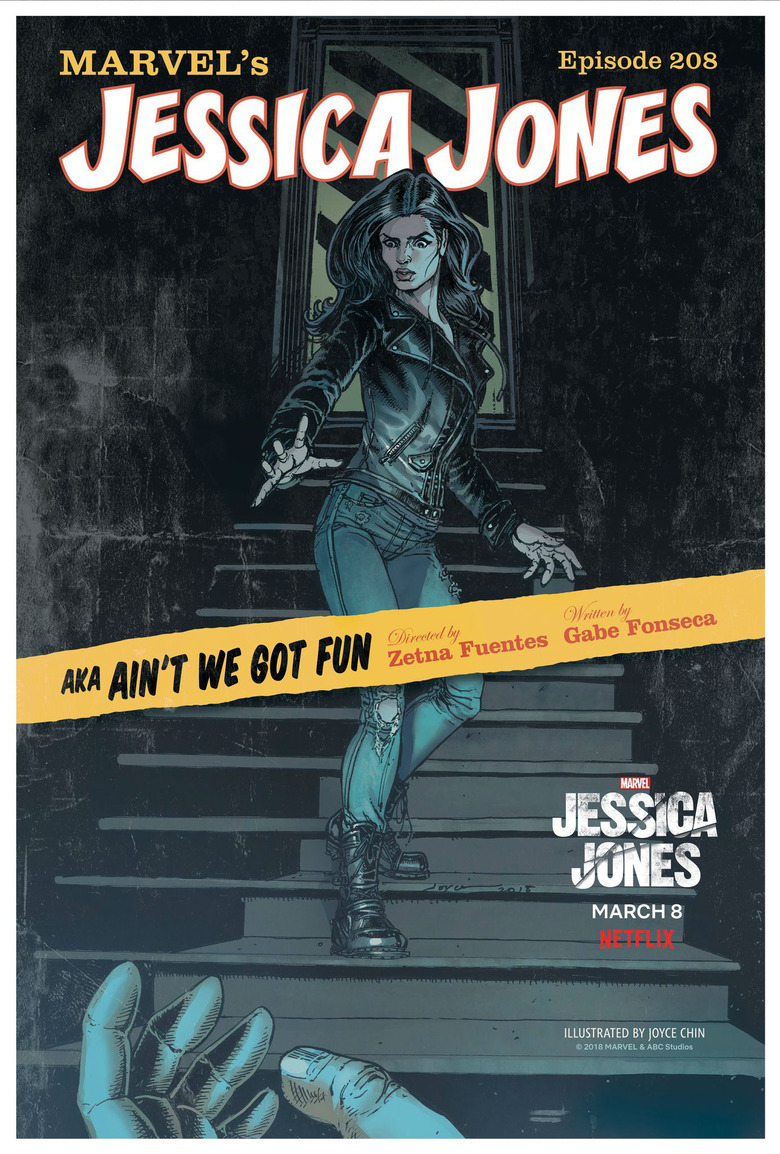 "Pork Chop" by Amy Reeder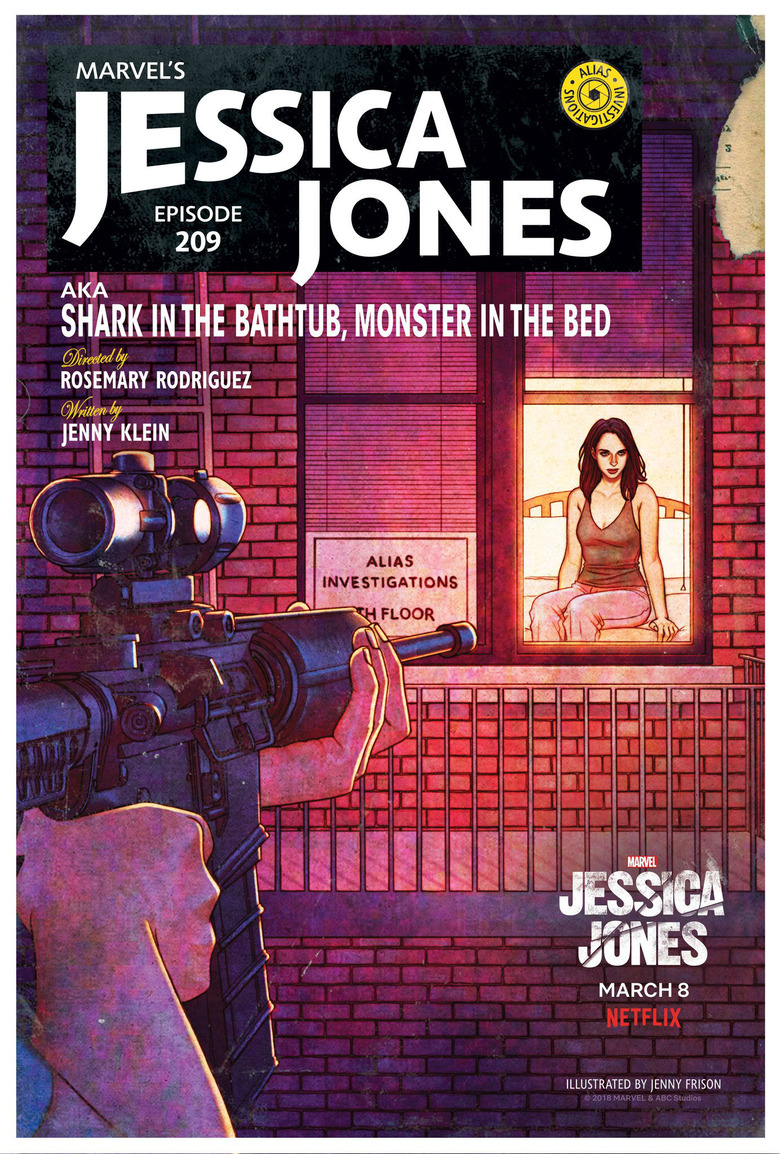 "Three Lives and Counting" by Ema Lupacchino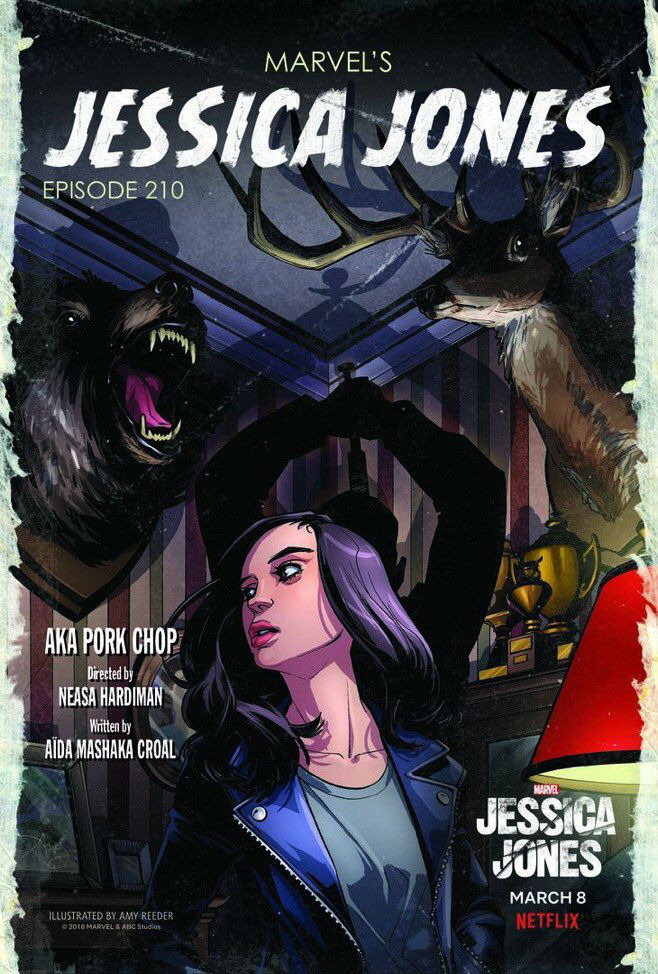 "Pray for My Patsy" by June Brigman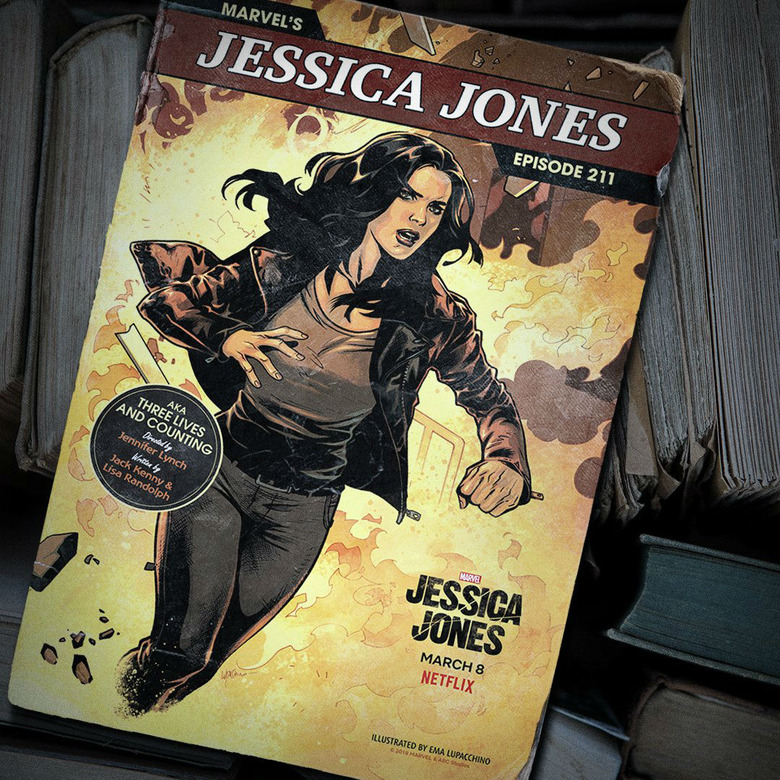 "Playland" by Annie Wu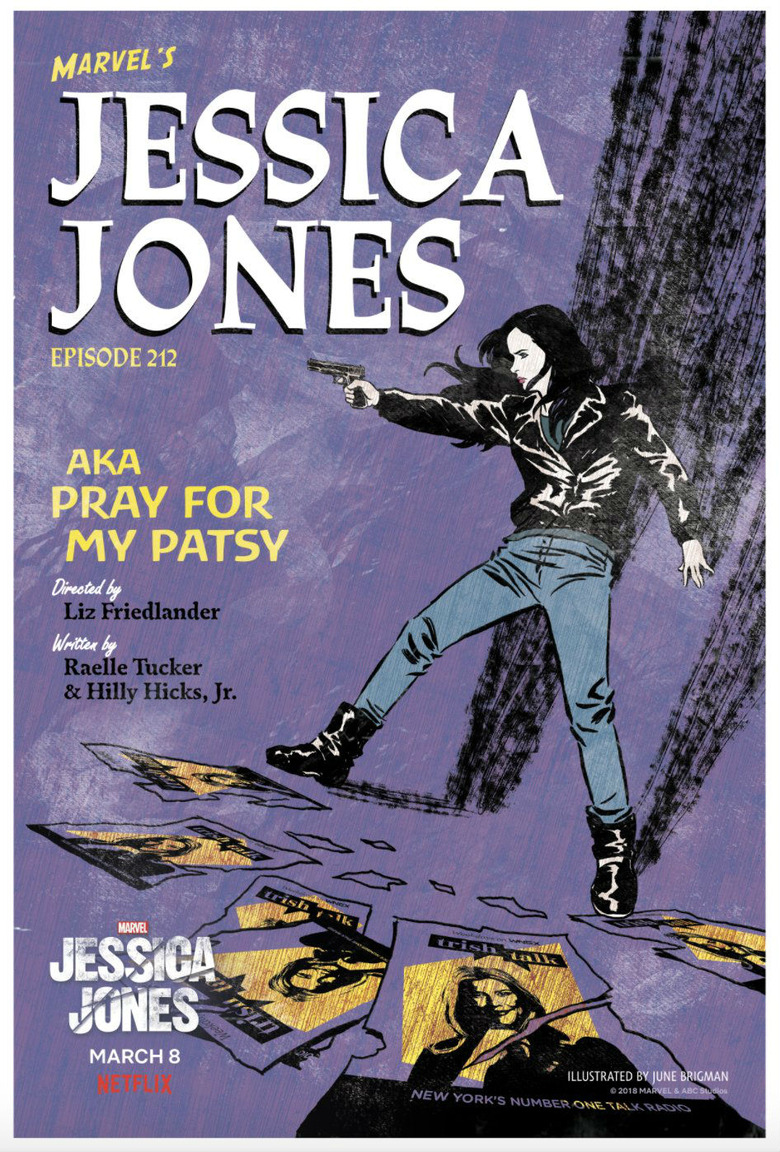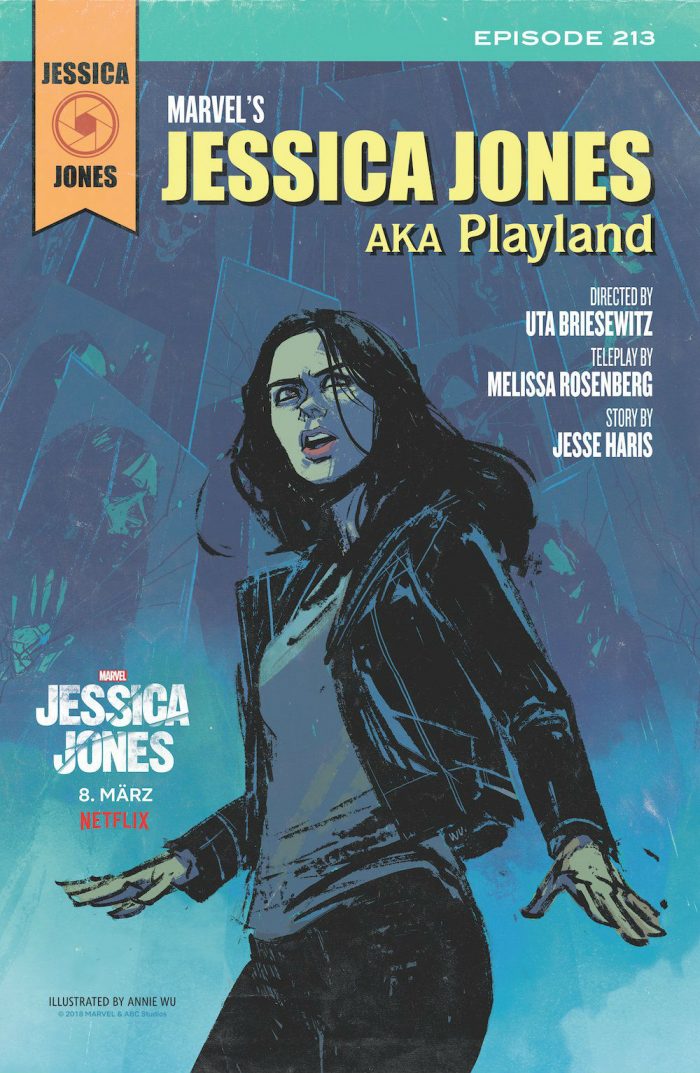 Jessica Jones season 2 arrives on Netflix March 8, 2018.
New York City private investigator Jessica Jones (Krysten Ritter) is beginning to put her life back together after murdering her tormenter, Kilgrave. Now known throughout the city as a super-powered killer, a new case makes her reluctantly confront who she really is while digging deeper into her past to explore the reasons why.