Dee Rees Directs A Spectacular Sci-Fi Short Film For Walmart; Plus Two Other Female-Directed Commercials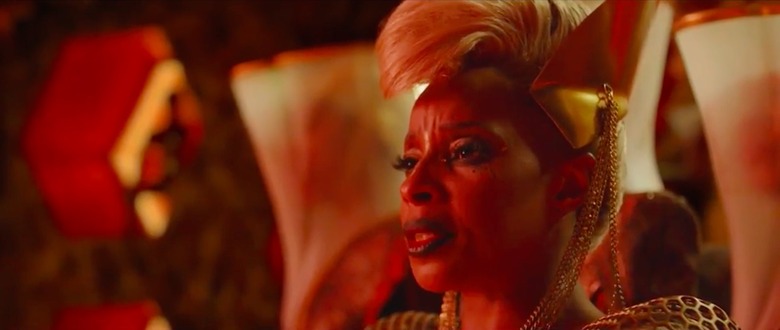 It's no Super Bowl Sunday, but the Oscars are starting to step their game up in the realm of must-see commercials. The best of the bunch are a series of female-directed Walmart Oscars commercials. And they're deserving of an Oscar category all of their own.
Dee Rees, Nancy Meyers, and Melissa McCarthy each directed one-minute short films for Walmart that could rival feature films. The most exciting of the bunch came from Mudbound director Dee Rees, who created a big-budget sci-fi short that went viral.
It's amazing that we don't have a bigger culture around Oscars commercials. Every Super Bowl Sunday, we furiously rank our favorite Super Bowl commercials, but on the night built around the best of filmmaking, nada.
That's beginning to change. 2015 saw the star-studded Apple commercial directed by Ava Duvernay go viral. Last year, Walmart began its short film ad campaign with commercials from Antoine Fuqua, Marc Forster and Seth Rogen & Evan Goldberg.
Now this year, we have a slew of female-directed short films that were even more exciting to watch than the Oscars ceremony.
Dee Rees Short
The best of these shorts comes from Oscar nominee Dee Rees, who may have lost Best Original Screenplay for Mudbound, but won the night with her delightful, high-concept short. Titled "The Box," the short reunites Rees with Mudbound star Mary J. Blige, who plays one of the many figments of a young girl's active imagination.
The colorful, trippy short follows a young woman navigating a treacherous sci-fi landscape, fighting terrifying creatures and evil dictators. But she's suddenly called by her mother, who orders her to bed. In a fun revelation, it turns out the battle was all a product of a young girl's imagination as she plays in a Walmart box. It's a sweet short that was also praised for its inspirational depiction of a young science-obsessed girl with two mothers.
Nancy Meyers Short
But not everyone is a sci-fi fan. Nancy Meyers delivers a short film for all the music score fanatics out there, following Hans Zimmer as he struggles with writers block. It's a frank and funny short that depicts the famous composer of Dunkirk, The Lion King, and Inception frustratedly trying to compose a piece, but to no avail. He's helped by a member of his band, who begins tapping a Walmart box for inspiration. Eventually, everyone joins in a merry musical circle and Hans finishes his next masterpiece.
Melissa McCarthy Short
The last short stars The Greatest Showman star Keala Settle. Melissa McCarthy, who has helmed four episodes of her sitcom Mike and Molly, directs this inspirational short about finding your voice.
A dejected Settle enters a mysterious box at the subway station, which takes her to a nervous young girl standing silent on a stage. Hearing the jeers from the audience, Settle whispers to the young girl, who wows everyone with her voice. Cut to Settle singing loud and proud on stage. It's a sweet and sentimental short about following your dreams.