New 'Avengers: Infinity War' Date Scares Dwayne Johnson's 'Rampage' Back To April 13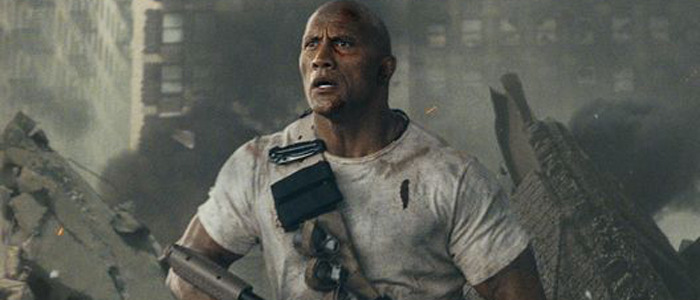 It was an earth-shattering event. Last week, Marvel and Disney dropped a surprise announcement, revealing that the release date for Avengers: Infinity War would be bumped up a week. By moving from May 4 to April 27, the superhero tentpole would jumpstart the summer movie season a little early, and dominate any other films that hoped to draw in a few pre-summer crowds.
One of those films is Dwayne Johnson's Rampage. The science-fiction action film was set to be released on April 20, 2018, enjoying a few weeks at the top of the box office before Infinity War would swoop in two weeks later. But with Infinity War's surprise date change, Rampage and other April movies are scrambling to get out of the way of Earth's Mightiest box office draws.
Warner Bros. is bumping up Rampage's release date a week, according to The Hollywood Reporter. The adaptation of the classic arcade video game will move up from April 20 to April 13, 2018.
Sources tell THR that the release date shift is in response to Disney's bumping up of Infinity War. Rampage's new release date gives the Dwayne Johnson blockbuster a full two weeks of relatively competition-free box office.
The other films set to open April 13 include the Shia LaBeouf-Stellan Skarsgard tennis drama Borg vs. McEnroe, the high school volleyball film The Miracle Season, Anna Farris' Overboard remake, and the animated Sgt. Stubby: An American Hero.
It turns out that even the Rock — who is a bonafide box office megastar with hits like Jumanji: Welcome to the Jungle and Fate of the Furious under is belt — will move in the face of Earth's Mightiest Heroes.
Infinity War's unprecedented release date shift has had a domino effect on the entire spring/summer movie season. The Infinity War-Rampage face-off impacts Steven Spielberg's upcoming sci-fi adaptation of Ready Player One, which will only enjoy three weeks as the only tentpole at the box office after its March 30 release.
Here is the official synopsis for Rampage:
Primatologist Davis Okoye shares an unshakable bond with George, an extraordinarily intelligent, silverback gorilla that's been in his care since birth. When a rogue genetic experiment goes wrong, it causes George, a wolf and a reptile to grow to a monstrous size. As the mutated beasts embark on a p

ath of destruction, Okoye teams up with a discredited genetic engineer and the military to secure an antidote and prevent a global catastrophe.
Rampage now swings into theaters on April 13, 2018.