Oscar Winner Claude Lelouch Is The Next Director To Join The Cellphone Movie Revolution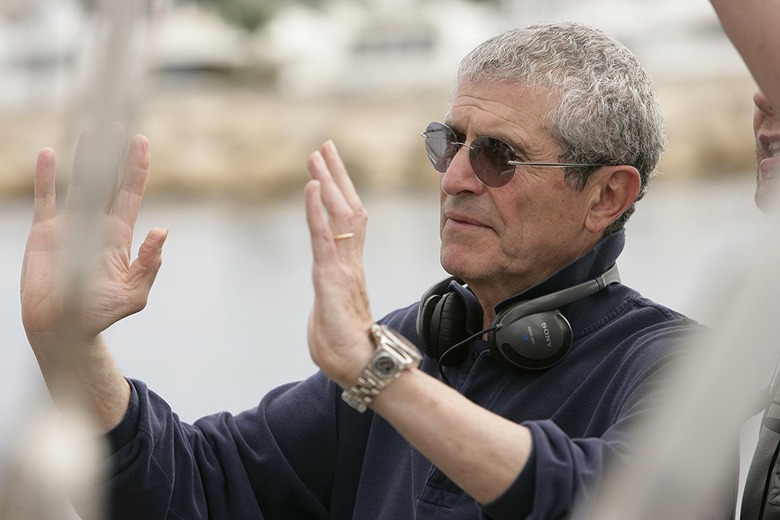 Claude Lelouch is the latest director to turn to smartphones as the next step in cinema.
The Oscar-winning French director of the 1967 film A Man and a Woman will shoot a film entirely on his cellphone. But that's not the only selling point. The Claude Lelouch cellphone movie will be a retelling of the recent theft of the director's latest screenplay and 50 years worth of handwritten notes.
Lelouch had been studiously keeping handwritten notes for the past 50 years, shaping it into what he hoped would be his next film, titled Oui et Non (Yes and No). But in a blink of an eye, it was gone.
The robbery of Lelouch's screenplay for his latest film happened only two months ago, but it inspired an even more ambitious project for the filmmaker: a movie shot entirely on his cellphone. Lelouch will shoot the film this summer. It's titled La vertu de l'imponderable, which roughly translates to The Virtue of the Imponderable. According to Variety, Lelouch said he got the idea after the theft, which took place in early January as he was locking his car outside the Paris offices of his production company.
"I've tried to have a positive attitude," Lelouch said at the International Monte Carlo Film Festival this week. The 80-year-old director mentioned that he wants to film the project using unprofessional actors, "a bit like [Vittorio de Sica's] Bicycle Thieves."
The screenplay for La vertu is being written by the director with his wife and regular writing partner, Valerie Perrin. It will be a low-budget film in the vein of other smartphone-shot projects, like The Florida Project director Sean Baker's acclaimed Tangerine. But it does lend an air of prestige to the burgeoning genre, especially in the wake of Steven Soderbergh gushing about the medium, which he called the "future" of filmmaking. Soderbergh has an upcoming iPhone-shot thriller called Unsane starring Claire Foy.
But Lelouch doesn't plan to switch entirely to cellphone filmmaking. The director is still working on reconstructing his lost Oui et Non script, with the help of Perrin. The epic will follow two French families over the period of 1937 to the present, as they grapple with historical and cultural changes. He still plans to shoot Oui et Non in about a year and a half with "top French stars."
"'Yes' and 'No' are the two words most used by humanity," Lelouch said. "Each time you say them, this can change your life entirely....We don't fully realize the power of 'yes' and 'no.'"