MoviePass Takes Steps To Improve Customer Experience As Subscriber Base Doubles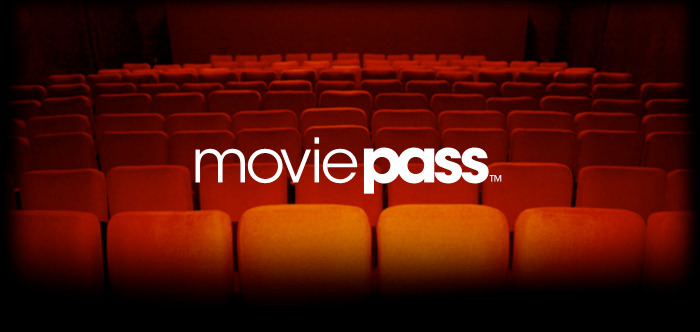 Ever since dropping its monthly prices last year, MoviePass has changed moviegoing as we know it. 30 movies for $10 a month? What's not to love? But the ticket-buying subscription service has been dogged by complaints about its dodgy smartphone app, poor customer service, and questionable marketing choices.
That hasn't stopped MoviePass from accumulating subscribers like crazy. The service recently hit 1.5 million subscribers — and it's showing no signs of slowing down. But as more subscribers join MoviePass, there will inevitably be more problems. Now, the service is trying to fix that by overhauling its MoviePass customer experience.
CEO Mitch Lowe projected that MoviePass will more than double its subscription base by 2019, according to Variety.
"We'll be over 5 million paid subscribers by the end of the year and buying roughly 20% of all movie tickets," Lowe said at a keynote Q&A at Winston | Baker's Entertainment Finance Forum in Los Angeles. Currently, MoviePass buys about 6% of all domestic tickets.
Lowe has an ambitious vision for MoviePass, saying that there is room for the U.S. subscriber base to grow to 20 million in the next 5 to 10 years. Which raises the question: Will MoviePass be able to sustain itself for that long?
MoviePass's weird business model has people questioning how the service operates when it's losing more money than it's making. At $9.95 a month — and now the even cheaper price point of $7.95 per month — MoviePass is paying more for tickets than it's gaining money from subscribers. At best, they'll break even.
But Lowe estimates that by 2019, MoviePass will turn cash-flow positive. This will be possible through strategies like increased marketing efforts, new revenue streams, global expansion, and possibly striking a deal with AMC, should they "come around." Plus, MoviePass is making a concerted effort to appease the most important element of its skyrocketing success: its customers.
Doubling Down on the MoviePass Customer Experience
MoviePass's customer service has been a source of controversy for the movie theater disruptor. Lagging response times, unavailable screenings, and abruptly pulled movie theaters have subscribers grumbling. Not to mention the possibility that MoviePass will resort to selling user data, and potentially control which movies users see based on whether or not those movies have agreed to sponsorship deals.
It's all very concerning to subscribers, though it hasn't hit a breaking point. Yet.
Now, MoviePass is offering an olive branch to its subscribers with steps to improve its customer experience. The service announced a partnership with TaskUs, a customer experience company, as well as a new VP of Customer Experience. MoviePass has named Jake Petersen the VP of Customer Experience in an effort to overhaul its negative image.
MoviePass CEO Mitch Lowe said in a statement:
"We want to ensure that all MoviePass subscribers feel that they are being heard and cared for. We've been overwhelmed with the amount of interest shown in MoviePass these last few months, and the TaskUs partnership is a continued step forward in our customer service capabilities. Improving the customer experience is one of our top priorities as we continue developing as a company. We're thrilled to have Jake Petersen on board to lead our internal customer care initiatives, in addition to managing the TaskUs partnership, as Jake brings a wealth of valuable experience in the field of customer excellence."
As usual, we'll be keeping a close eye on MoviePass in the days ahead. Maybe this renewed focus on customer service signals a new direction for the company. Or maybe it's just some much-needed damage control.