Oscars 2018: These People Were Left Out Of The In Memoriam Segment; The Razzies Had Their Own Montage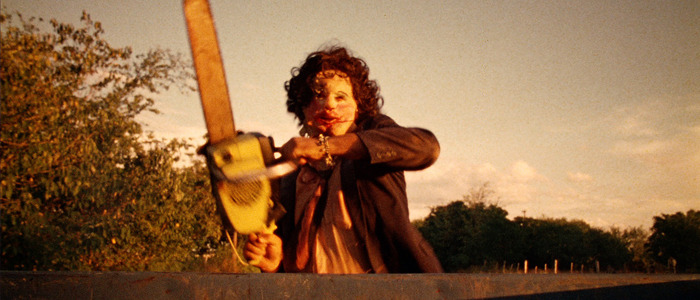 Last night's 90th Academy Awards was thankfully devoid of any colossal mistakes that rivaled last year's infamous Moonlight mix-up, but the Academy didn't wrap up the night completely unscathed. There were a handful of glaring omissions from the "In Memoriam" segment, and we'll run through a list of names below who should have been honored alongside their fallen peers.
Meanwhile, The Razzies made an "In Memoriam" montage of their own – but instead of featuring people who died, it's all about men who were accused of sexual misconduct. And speaking of the Razzies, Dwayne Johnson took to social media to graciously accept a trophy on behalf of last year's high-profile misfire, Baywatch. 
Oscars In Memoriam Omissions
Slamming the Oscars for leaving notable, deserving people out of their "In Memoriam" video is a time-honored tradition at this point, and this year is no different. The Academy left out director Tobe Hooper, which seemed especially cruel since they used a clip from Hooper's acclaimed horror film The Texas Chain Saw Massacre in another montage earlier in the evening. They also left out actress Dorothy Malone, who appeared in the classic film noir The Big Sleep and won a freakin' Oscar for her work in 1956's Written on the Wind. For an organization that values itself so highly, it seems particularly egregious to leave out an Oscar winner. Glen Campbell was ignored, too; he famously co-starred in the original True Grit opposite John Wayne, and earned Oscars cred as recently as 2015 with his Best Song nominee "I'm Not Going To Miss You."
The ceremony also failed to include beloved character actors Powers Boothe, Bill Paxton, and Miguel Ferrer. What a bummer.
Some people are upset that former Batman actor Adam West didn't get a nod, but as much as I love West, he seems like more of a TV guy than someone who should have been acknowledged at the Oscars. Plenty of other TV-centric actors didn't make the cut, including Della Reese (Touched by an Angel), Reg E. Cathey (House of Cards), and David Ogden Stiers (MASH).
The Razzies Version
I normally give no credence whatsoever to The Razzies, the organization that gives out awards to what are supposedly the worst movies of each year. But on the heels of this year's crop of "winners," they released an "In Memoriam" video of their own (via The Mary Sue) that calls out prominent men who have been accused of sexual harassment or sexual assault.
In case there was any confusion about where the organization stands on the behavior of these men, the video ends with a slide that reads, "Very sorry but we won't be missing you – or your kind." Looks like the Razzies are woke now.
Dwayne Johnson Acknowledges Baywatch's Failure
If you follow actor/producer Dwayne Johnson on social media, you're treated to all sorts of behind the scenes photos and videos from his many movie and TV projects. But even a constant self-promoter like Johnson knows when it's time to admit defeat, and after last year's failed movie adaptation of Baywatch earned a Razzie of its own, Johnson went on social media to acknowledge the film didn't measure up:
It's the #Oscars and Hollywood's biggest night!
So let me go ahead and take this "L" right on the chin for Baywatch.
Win some, lose some.. but hey, that's the way love goes. @RazzieAwards #Baywatch💩🥪 #AndTheWinnerLosesOn pic.twitter.com/2ICyzfVHSV

— Dwayne Johnson (@TheRock) March 4, 2018
That's cute and everything, but it's also kind of annoying when you recall how Johnson was fiercely pitting critics and fans against each other when the movie was panned following its initial release. The failure of big budget movies like Baywatch was one of the summer's big talking points last year, but it seemed as if Johnson was refusing to acknowledge that his movie simply wasn't very good. Now that some time has passed, he's willing to admit it didn't work? Cool, I guess. We're all human, and people are obviously free to change their minds. Just don't expect me to praise your humility when you spent time and effort riling people up and fueling the nonsensical "critics vs. fans" argument a few months ago.