'Stranger Things 3' Cast Adds Maya Thurman-Hawke, Increases Priah Ferguson's Role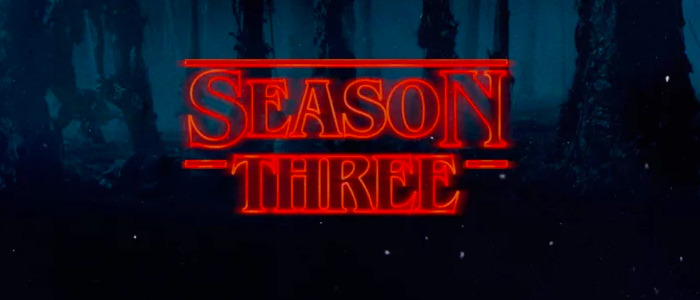 Stranger Things 3, the third season of the hit Netflix series, is growing. Maya Thurman-Hawke, daughter of Uma Thurman and Ethan Hawke, has joined the cast, and Priah Ferguson, who stole numerous scenes in season 2 as Lucas' little sister, will return for a recurring role.
We're still in the dark regarding the full plot of Stranger Things 3, but some new casting details hint at what's to come. Variety reports that actress Maya Thurman-Hawke has been added to the Stranger Things 3 cast. Thurman-Hawke will play an "'alternative girl' bored with her mundane day job. She seeks excitement in her life and gets more than she bargained for when she uncovers a dark secret in Hawkins." Thurman-Hawke was recently seen in the mini-series adaptation of Little Women. Netflix confirmed Thurman-Hawke's casting on Twitter.
Maya Thurman-Hawke is headed to Hawkins as Robin, an "alternative girl". That is her literal character description so get ready for some angst. pic.twitter.com/zbyUteq3kA

— Netflix (@netflix) March 2, 2018
Also confirmed to return: Priah Ferguson. Ferguson was the MVP of Stranger Things 2, where she played Erica, Lucas' take-no-bullshit little sister. Ferguson will have a recurring role in season 3. Stranger Things creators the Duffer Brothers spoke previously about their plans for Ferguson to return, saying:
"There will definitely be more Erica in season 3. That is the fun thing about the show — you discover stuff as you're filming. We were able to integrate more of her in, but not as much you want because the story [was] already going. 'We got to use more Erica,' that was one of the first things we said in the writers' room."
New Characters 
Maya Thurman-Hawke's "alternative girl" is yet another new character for Stranger Things 3. We've previously reported on three other new characters for the season, Mayor Larry Kline, Bruce and Patricia Brown:
"Mayor Larry Kline" – A classic, 80's style slick politician. Pathetic and driven only by his own interests. The studio is looking for a male, aged from 40s-60s, to fill the role.
"Bruce" – A morally compromised news reporter in his 50s. Outwardly sexist, overweight and bedraggled.
"Patricia Brown" – A sweet, neighborhood elder in her 70s who will spend a lot of time tending to her garden and offering her advice to the neighborhood kids.
Adding new characters is an interesting direction for the show, but I do worry that Stranger Things 3 is going to become over-stuffed. I thought the addition of new characters Billy (Dacre Montgomery) and Max (Sadie Sink) added very little to season 2. And don't even get me started on that annoying punk-rock gang Eleven hung out with for an episode. That said, it's always good to bring in new blood to liven up a show – as long as the current, established characters don't end up forgotten in the process.
No date for Stranger Things 3 has been set yet, but we might not see it until 2019.