Tommy Wiseau Wants To Stage 'The Room' On Broadway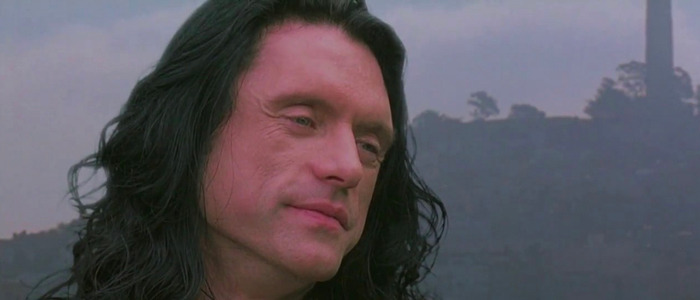 The Room refuses to die. One of the best worst movies ever made continues to flourish, thanks to a cult following and the hit comedy The Disaster Artist. Now, Tommy Wiseau, the madman/genius behind the inept flick wants to stage The Room on Broadway. Watch out, Hamilton – you're about to have some serious competition.
How much money would you drop to go see The Room on Broadway? You might have to answer that question sooner than later, as ScreenRant reports Tommy Wiseau wants to adapt his "hit" bad movie from screen to stage. As Wiseau puts it:
"First I want to do The Room on Broadway. That will be the first thing. Keep an eye- not off-Broadway, on Broadway."
It's worth noting that this isn't the first time Wiseau has mentioned bringing The Room to Broadway. A Huffington Post article from 2011 has this tidbit:
This fall Wiseau and Spencer plan to further milk "The Room," with dreams of a 2012 run on Broadway and a pitch for a reality show about casting it.
In fact, Wiseau's Room script originally started as a play. Eventually, he turned it into a 500-page book, before whittling it down to a 99-page screenplay. In addition to that, Wiseau already staged The Room as a play once before at the American Film Institute. In a 2013 interview, Wiseau once again brought up the idea of taking The Room to Broadway:
"Yeah, we did the first, two years ago, three years ago on the stage at AFI — the American Film Institute in Washington D.C. in front of an audience. Of course there was — I say of course, but it was sold out, the audience as well. People really enjoyed it. I slightly changed it because due to the stage, you know? Keep in mind, the AFI is a cinema, it's not a stage theater. But we did really well, because people really enjoy it and I'm proud of it. I'm working very deeply with several people to put The Room on Broadway. It's a work in progress. I was very happy with the result, because it was originally supposed to be a play."
In other words, staging The Room on Broadway has been an on-going dream for Wiseau. Normally I'd say a dream like this is hard to make a reality, but as the continued success of The Room proves, Wiseau has a way of making his goofball dreams come true. The only question I want answered is: will the Broadway Room just be a stage adaptation of the screenplay, or are we in store for The Room: The Musical? Time will tell.