John Williams Suggests 'Episode 9' Will Be His Last 'Star Wars' Movie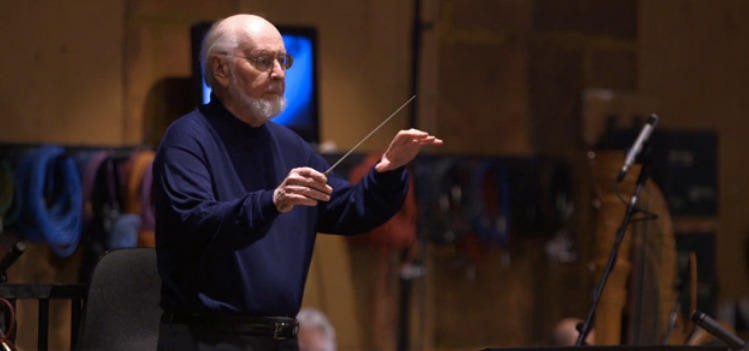 There's no Star Wars without John Williams.
The legendary composer has been scoring the franchise since 1977, and his name has become synonymous with the soaring, indelible theme songs. But more than 40 years and eight films later, that long partnership may soon be over.
Williams recently earned an Oscar nomination for his score in Star Wars: The Last Jedi, but he may soon be taking The Last Jedi's message to heart: "Let the past die. Kill it, if you have to."
In an interview with Classical KUSC, Williams suggested that the upcoming J.J. Abrams-directed Star Wars Episode 9 may be his last Star Wars film:
"We know J.J. Abrams is preparing one now that I will hopefully do next year for him. I look forward it. It will round out a series of nine, that will be quite enough for me."
But, Episode 9 is still a long ways away from completion, and Williams could still change his mind by then. But if the 86-year-old composer wants to retire, he sure has earned it.
Williams has composed the scores to all eight Star Wars theme songs, and won accolades for a good portion of them. He just garnered his 51st (!) Oscar nomination for his Star Wars: The Last Jedi score, which may be one of his most compelling yet — delicately inverting his most iconic melodies.
And of course, there's his first main Star Wars score, for which he won one of his five Academy Awards. Williams is the most-nominated composer in history, earning acclaim for his work with Steven Spielberg (Jaws, E.T., Indiana Jones), and with blockbusters like Superman and Harry Potter.
But his work with Star Wars remains historic. The original 1977 Star Wars was the only film in the franchise to win the Oscar for its score, though Force Awakens and Last Jedi both earned nominations.
Williams' scores can be heard next in Star Wars Episode 9 and partially in Solo: A Star Wars Story. The latter will hit theaters on May 25, 2018. Star Wars Episode 9 is set to hit theaters on December 20, 2019.