Comcast May Have Complicated The Disney Fox Deal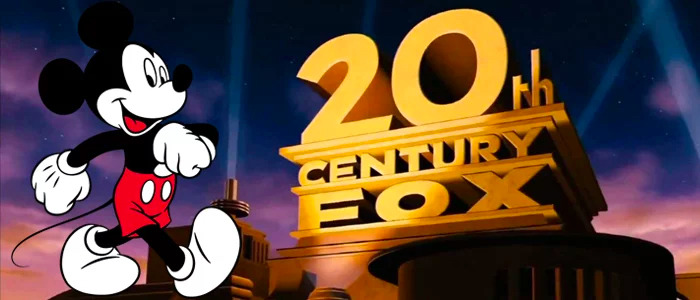 The huge Disney Fox deal may have just grown more complicated. Comcast has topped Fox's bid to buy British satellite broadcaster Sky, which could result in Fox paying more for Sky, or Disney losing a valuable property to Comcast.
The big Disney Fox deal made headlines at the end of last year, with Disney purchasing key entertainment assets from 21st Century Fox for $52.4 billion. The deal included the purchase of the 20th Century Fox film studio and TV studio, along with Fox Searchlight, the FX and National Geographic channels, and Fox's regional sports networks. Disney also gained a 39% stake in UK satellite television provider Sky, and that's where a new complication comes in. The New York Times reports Comcast has topped Fox's bid to buy Sky with a $31 billion takeover offer.
It's all a bit complicated, but Comcast has seized on an opportunity created by regulations that have kept Fox from buying the piece of Sky it doesn't already own. Per the Times, "21st Century Fox had hoped to complete the Sky deal before the Disney sale was finalized. But Comcast's move just adds uncertainty to an already complicated process."
Disney CEO Bob Iger has said in the past, ""We certainly would be looking forward to the opportunity to have Sky be part of our company," but it's not clear if the House of Mouse wants to be partners with Comcast. As the Times puts it:
"Whoever prevails, it will shake up Disney's plans. Either 21st Century Fox will have to pay more for Sky, or Disney will lose a valuable international property to Comcast...For either Comcast or Disney, Sky offers a platform for international expansion."
Before the Disney Fox deal, Comcast had flirted with the idea of buying 21st Century Fox. In early 2017, Comcast started early talks with Fox to purchase entertainment resources. Early last month, rumors of Comcast getting in the way of the Disney Fox deal cropped up again. As we reported, "Comcast is considering making another bid for Fox, after its initial bid was rejected by the company. Comcast's original bid, which was in the low $60 billion range, was reportedly higher than Disney's by 15% but Fox turned it down over antitrust concerns."
So what does this mean for the Disney Fox deal? It's hard to say, but Comcast has muddied the waters a bit. Disney now has to mull its options. No matter what the outcome, though, it seems Disney's plans aren't working out as smoothly as hoped.