Hulu's 'Castle Rock' Cast Adds Another 'It' Star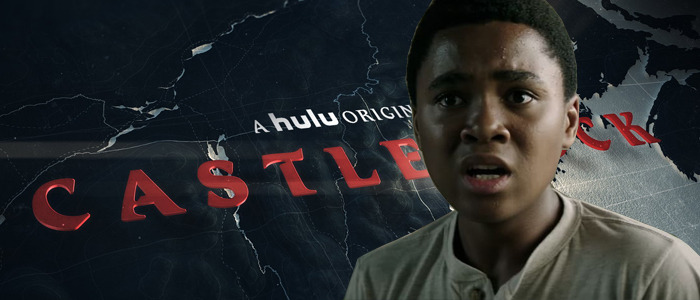 Another connection has just been added to the Stephen King multiverse. Actor Chosen Jacobs, who portrayed the young Mike Hanlon in Andy Muschietti's smash hit movie adaptation of King's It last year, has become the latest addition to Hulu's Castle Rock cast. Keep reading to find out who Jacobs will play on the mysterious new series.
What is Castle Rock?
Castle Rock is an original series that will feature links and connections between many of the stories King has concocted over the years. Here's the show's official synopsis:
A psychological-horror series set in the Stephen King multiverse, Castle Rock combines the mythological scale and intimate character storytelling of King's best-loved works, weaving an epic saga of darkness and light, played out on a few square miles of Maine woodland. The fictional Maine town of Castle Rock has figured prominently in King's literary career: Cujo, The Dark Half, IT and Needful Things, as well as novella The Body and numerous short stories such as Rita Hayworth and The Shawshank Redemption are either set there or contain references to Castle Rock. Castle Rock is an original suspense/thriller — a first-of-its-kind reimagining that explores the themes and worlds uniting the entire King canon, while brushing up against some of his most iconic and beloved stories.
Who Will Chosen Jacobs Play?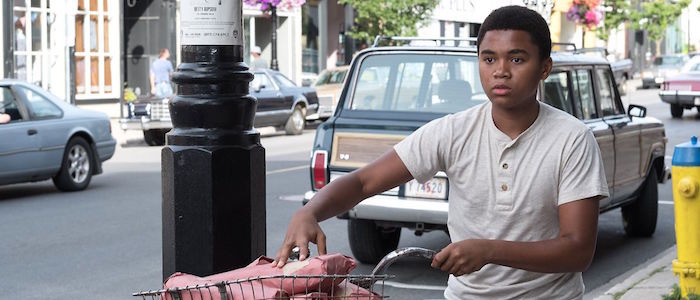 According to Deadline, Jacobs will appear in a recurring role as Wendell Deaver, the son of Andre Holland's lawyer character Henry Deaver. It's cool to see Jacobs join the team, but I'm not sure if a recurring role as the son of one of the main characters will provide him with much room to make a big impact. Either way, we'll see him reprise his role as Mike Hanlon when It: Chapter Two comes out in 2019.
More Stephen King Connections
Jacobs is the second It star to join the Castle Rock roster. Actor Bill Skarsgard, who had the unenviable task of playing the horrifying villain Pennywise after Tim Curry's memorable portrayal in the It mini-series, is also signed up for the Hulu series. Skarsgard is playing a death row inmate at Shawshank who has a connection to Henry Deaver.
As you might expect for a project that leans so much on the King multiverse, these two actors aren't the only ones with connections to King and his stories. Sissy Spacek, who starred in Brian De Palma's adaptation of King's novel Carrie, is playing Henry Deaver's adopted mother, Ruth – making her young Wendell's grandmother.
The rest of the cast includes Scott Glenn (Daredevil) as Sheriff Alan Pangborn, a character who's made frequent appearances in King's literary world; Melanie Lynskey (Togetherness) as real estate agent Molly Strand; Lost veteran Terry O'Quinn as Dale Lacy, a pillar of the community; and Jane Levy (Don't Breathe) as Jackie, an amateur historian of the titular town. Castle Rock debuts on Hulu sometime in Summer 2018, and I'd encourage you to check out the latest TV spot if you haven't seen it yet.