Netflix's 'The Witcher' TV Show Has Received Its First Script, And These Characters Might Appear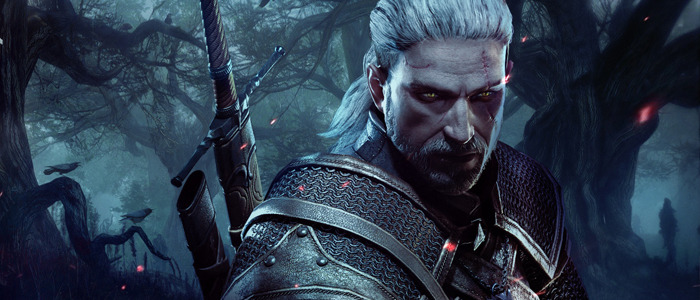 A movie adaptation of the popular fantasy video game The Witcher has been in the works for years, but last year, Netflix announced the streaming service was developing a TV adaptation. Now the writer of the planned series, Lauren S. Hissrich, has confirmed on Twitter that she's finished her first draft of the pilot script. Plus, she's revealed detailed breakdowns for characters who could appear in the show, so fans of the games (and the Andrzej Sapkowski-penned books on which the games are based) will almost certainly want to check this out.
The Witcher TV Show
Hissrich has officially submitted her pilot script for the new show and is currently waiting to receive notes back from executives.
#TheWitcher pilot is out for notes, and I'm out for the weekend to spend some time with my kids. See you bright and early on Monday! pic.twitter.com/qjAr5reRgB

— Lauren S. Hissrich (@LHissrich) February 24, 2018
Like the books and the games, the show will follow monster hunters, or "witchers," who develop supernatural abilities at a young age to aid in their quest to battle deadly and sometimes supernatural creatures. Geralt of Rivia is the main hero, and you can read a detailed primer of the series from /Film's Alex Riviello right here.
The Witcher's Potential Characters
Hissrich has also been sharing detailed character breakdowns on Twitter. But it's important to note that while some sites are sharing this information as if it means that Hissrich is confirming these characters will definitely show up, that's not what's happening here. The writer has made it clear that she's only confirmed two things about the series thus far:
I think the only two thing I've ever, ever confirmed are:
1.) Geralt will be a man.
2.) The show won't be watered down. https://t.co/u92NnrIm66

— Lauren S. Hissrich (@LHissrich) February 28, 2018
Still, it's fun to get inside her head and take a look at what she thinks about these characters who could show up. Here's what she's shared so far – and buckle up, because it's a lot.
And now, all in one handy thread... #TheWitcher characters.

GERALT IS:
Stoic.
Circumspect.
Balanced.
Fierce.
Soft-and-squishy-in-a-tiny-place-in-his-heart-that-he'll-never-reveal-until-maybe-the-end-and-even-then-it-will-just-be-a-hint

— Lauren S. Hissrich (@LHissrich) February 23, 2018
That tweet is the start of a thread which includes descriptions of thirteen characters. She eventually hit a limit of the number of tweets she could include in the thread, so she finished it off with this:
YARPEN ZIGRIN IS:
Fiesty.
Fierce.
Wise.
A diplomat of the highest order.
His-gruff-demeanor-and-crude-language-belies-an-intelligent-soul-who-has-his-finger-on-the-pulse-of-the-Continent's-complicated-landscape-and-who's-well-on-his-way-to-a-life-in-politics-VOTE-FOR-YARPEN!

— Lauren S. Hissrich (@LHissrich) March 1, 2018
The Witcher TV show doesn't have a release date yet, but it has to be better than the 2001 Polish film adaptation, right?