'Dope' Director Rick Famuyiwa To Helm 'Black Hole' Adaptation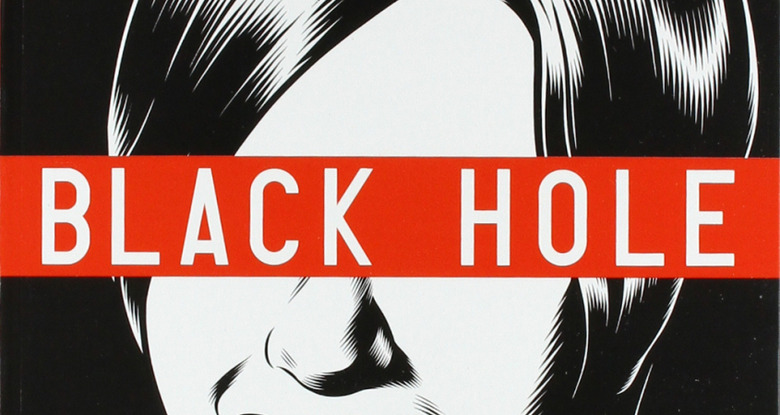 The long-gestating Black Hole adaptation may finally see the light.
Dope director Rick Famuyiwa has signed on to write and direct Black Hole, based on the acclaimed graphic novel by Charles Burns. The adaptation is being revived nearly 10 years after David Fincher, who was initially attached to direct a script by Neil Gaiman and Roger Avery, dropped out of the project.
Rick Famuyiwa has been tapped by New Regency and Plan B to direct Black Hole, according to Variety.
Black Hole is about a group of teens in the 1970s who contract a mysterious sexually transmitted disease they call "The Bug," which causes all kinds of unsettling body mutations and aberrations. The disturbing story takes a grotesque and surreal approach to the pitfalls of sexual awakening and high school alienation. The critically acclaimed graphic novel published between 1995 and 2005 earned Burns a cult following, as well as a Harvey Award, an Ignatz Award, and an Eisner Award.
The project has been long (and I mean long) in development. The project first surfaced in 2005, with The Hills Have Eyes director Alexandre Aja attached to direct. Then it moved under the stewardship of Neil Gaiman and Pulp Fiction co-writer Roger Avery, who worked on a script for years before leaving the project in 2008. For a time, Fincher was set to direct Gaiman and Avery's script, but exited the project as well — though he would still express interest in the adaptation years later. But for years, the closest that we would get to a Black Hole adaptation is Rupert Sanders' discomfiting short film.
Famuyiwa wrote and directed his Sundance breakout, Dope, which earned him enough acclaim to catch the eyes of Warner Bros. But he would soon depart Warner Bros.' troubled production of The Flash over "creative differences." Black Hole would be Famuyiwa's first major feature film after Dope, though he has since directed the HBO film Confirmation and the pilot for Showtime's The Chi.
I haven't seen Famuyiwa's work outside of Dope, but he's a skilled director with a talent for helming stories about teen ennui and isolation — something that is essential for the teen-driven plot of Black Hole. But Black Hole delves into some unsettling body horror, a genre that Famuyiwa hasn't dabbled with before. But with Famuyiwa's distinctive directing style, I'm sure that he could pull it off.
Here is the official synopsis for Black Hole (via Penguin Random House):
The setting: suburban Seattle, the mid-1970s. We learn from the outset that a strange plague has descended upon the area's teenagers, transmitted by sexual contact. The disease is manifested in any number of ways — from the hideously grotesque to the subtle (and concealable) — but once you've got it, that's it. There's no turning back.
As we inhabit the heads of several key characters — some kids who have it, some who don't, some who are about to get it — what unfolds isn't the expected battle to fight the plague, or bring heightened awareness to it , or even to treat it. What we become witness to instead is a fascinating and eerie portrait of the nature of high school alienation itself — the savagery, the cruelty, the relentless anxiety and ennui, the longing for escape.
And then the murders start.