Netflix Will Add 30 New Anime Series In 2018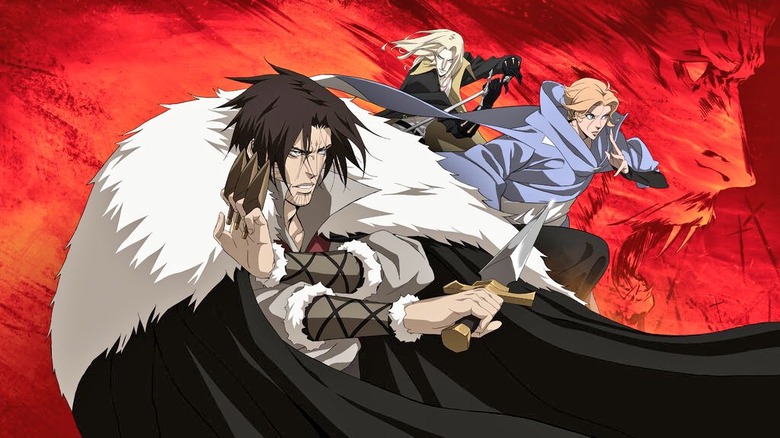 In a move that is sure to please Michael B. Jordan, Netflix is adding 30 new anime series and movies in 2018.
This significantly expands Netflix's already impressive anime catalogue, which ranges from classics like Rurouni Kenshin and Fullmetal Alchemist, to daring originals like Devilman Crybaby and Castelvania, and quirky viral shows like Neo Yokio.
In an interview with the Japan Times (via Inverse), Netflix's director of anime Taito Okiura spoke about Netflix's dedication to anime, original and classic series alike.
Anime is graduating from a niche market to major player, Okiura said. It's become a mainstream force, which has led to Netflix reserving a substantial portion of the $8 billion it's spending on original content in 2018. Those 30 new exclusive anime series and movies will be part of Netflix's daunting 700 original titles that is set to arrive in 2018 alone.
While Netflix doesn't have the largest catalogue of anime available in the U.S. — that achievement goes to Crunchyroll, an anime streaming giant that helped popularize legal anime content in the States in 2009 — it's part of the huge streaming movement to bring more anime to American audiences. However, Netflix Japan's content library is now the largest in the world, surpassing even of Netflix U.S. Maybe soon Netflix's anime catalogue could hit over 9000.
Plenty of people still don't take anime seriously, but Netflix is proving that it does. In August, the streaming service announced that it was releasing a slew of original and adapted anime programming, including Cannon Busters, Devilman Crybaby, B: The Beginning, Sword Guy: The Animation, Lost Song, stop-motion animated Rilakkuma Series (Working Title); Knights of the Zodiac: Saint Seiya, Kakegurui, Fate/Apocrypha, and Children of the Whales.
The feature-length Godzilla movie proved to be a big hit, though live-action adaptations of Death Note and Fullmetal Alchemist were less well-received.
Netflix VP of product innovation Todd Yellin told WIRED last year that only 10 percent of the people who watch anime on Netflix live in Japan. The other 90 percent are scattered across the globe. Netflix is heavily investing in anime, thanks in part to its cheap production costs, and because it has such international appeal, WIRED reported.
While Netflix's anime catalogue still heavily skews toward action-adventure and horror programming, hopefully this flurry of new titles means that the streaming service will expand its genres within anime as well. I, for one, would love to watch 30 more fluffy high school romance animes where no one gets slaughtered, and maybe someone turns into a magical flying girl at the end. I don't see why Netflix would not. After all, they have the power of God and anime on their side.
The next anime series due out Friday on Netflix is B: The Beginning and A.I.C.O. Incarnation, both of which will hit the streaming service on March 9, 2018.