'Chappaquiddick' Trailer: The Kennedy Family Deals With Another Tragedy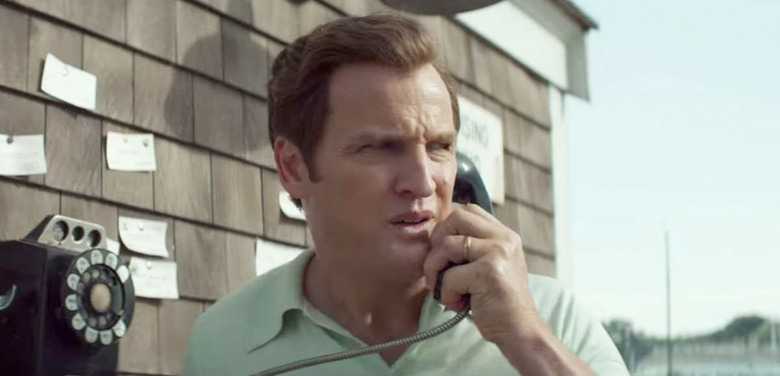 It's no secret that the Kennedy family has been stricken with grief on numerous occasions, so much that Ted Kennedy, the youngest brother of John F. Kennedy, once wondered if there was some kind of curse that hung over his name. Now, audiences will see a dramatization of the tragedy that led to this heartbreaking conclusion.
Chappaquiddick takes us back to 1969 when Ted Kennedy (Jason Clarke) was the last hope at continuing the Kennedy family bloodline. During a celebration for a group of women known as the Boiler Room Girls (who worked on his brother Bobby's ill-fated presidential campaign the year before), he went off for a night drive with one of the female campaign workers, 28-year-old Mary Jo Kopechne (Kate Mara). Little did he know that there was another tragedy in his future. You can find out what we're talking about in the Chappaquiddick trailer below.
Watch the Chappaquiddick Trailer
While driving around Chappaquiddick Island, Ted Kennedy lost control of a 1967 Oldsmobile Delmont 88 as he attempted to cross the Dike Bridge, and crashed into the lake. With the vehicle overturned, Kennedy maneuvered out of the vehicle, but Mary Jo Kopechne was still trapped inside. Apparently he attempted to rescue her from the vehicle multiple times, but was unable to pull her from the sinking vehicle.
Rather than reporting the accident to the authorities or getting help right away, Kennedy didn't make the call until the next morning. By then, Kopechne's body was already discovered and a scandal was engulfing the Kennedy family all over again.
Our own review from the Toronto International Film Festival says director John Curran's work on the film "tends to freight the proceedings with tragic overtones. Practically everywhere, there's a symbol carrying an overloaded weight – the moon, the water. And yet through it all, Jason Clarke's performance runs counter to the strained elements of Chappaquiddick." The film also stars Ed Helms, Jim Gaffigan and Bruce Dern.
Here's a detailed synopsis from the Toronto International Film Festival:
The Kennedy dynasty had lost three heirs apparent by 1969, and Ted (Jason Clarke) was, at the time, the family's last hope to carry their name and ambitions into the upper echelons of US politics. Kennedy patriarch Joe (Bruce Dern), however, always considered his youngest son a ne'er-do-well — and he never let Ted forget it. The party on Chappaquiddick reunited the "Boiler Room Girls" who had served on Robert Kennedy's 1968 presidential campaign, among them Mary Jo (Kate Mara). Ted whisks Mary Jo away for a reckless moonlight drive that ends in tragedy. But the more profound malfeasance begins after the drowning — itself dramatized here in harrowing detail — when a battalion of spin doctors gets to work on covering up the incident, using the Apollo 11 moon landing as a distraction.
Chappaquiddick opens this spring on April 6, 2018.