'Orphan Black' Co-Creator Is The New 'Snowpiercer' Showrunner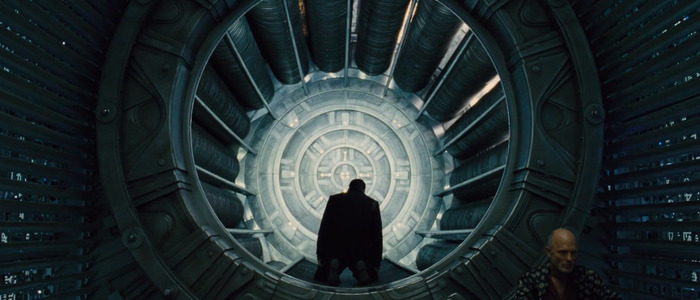 The Snowpiercer TV show finally has a new conductor. Previous Snowpiercer showrunner Josh Friedman left the show very quickly after TNT gave it a greenlight. Now, Orphan Black co-creator Graeme Manson will take over.
TNT's Snowpiercer TV show got off to a bumpy start. Less than two weeks after the sci-fi series received the go-ahead from TNT, original showrunner Josh Friedman departed. "Creative differences" were cited behind Friedman's exit, but Friedman took to Twitter and claimed he was "removed":
I didn't "exit" over creative differences. TNT insisted that I be removed from show running duties because they didn't think I'd be compiant. Hopefully they found someone more to their liking.

— josh friedman (@Josh_Friedman) February 27, 2018
Now, The Hollywood Reporter confirms Orphan Black co-creator Graeme Manson will serve as the Snowpiercer showrunner. Sarah Aubrey, Executive Vice President of originals at TNT, issued the following statement regarding Manson's hiring:
"Graeme's extensive background in the sci-fi genre coupled with his brilliant work behind Orphan Black made him the perfect choice for this series...He is the best conductor to navigate the thought-provoking and delicate themes of the series while bringing this frozen, futuristic world to life."
In addition to co-creating the sci-fi series Orphan Black, Manson also wrote the 1997 indie horror flick Cube. There's still hope for the Snowpiercer TV series, and Manson's background makes him a great fit for showrunner. Friedman, however, was the individual who developed the show and wrote the pilot that inspired TNT to pick-up the series. It's a bit of a bad look for him to be forced out after that.
The Snowpiercer TV Show
Snowpiercer will be adapted from the Bong Joon-Ho film of the same name, starring Chris Evans and Tilda Swinton. In the movie, efforts to combat global warming has resulted in a new ice age. The few remaining survivors of the world live aboard a constantly-moving train. The train has class sections that reflect society: the wealthy individuals live towards the front in style, while the poorer, lower-class suffers in the back. It was a wonderful film that also happened to feature a scene where Chris Evans talks about eating babies.Jennifer Connelly stars in the new TV series as a first-class passenger who becomes fascinated with the lower class passengers of the train. The show also stars Daveed Diggs, Mickey Sumner, Susan Park, Benjamin Haigh, Sasha Frolova, Katie McGuinness, Alison Wright, Annalise Basso, Sam Otto, Roberto Urbina, Sheila Vand and Lena Hall.Doctor Strange and Sinister director Scott Derrickson helmed the pilot episode. Per THR, "The series explores class warfare, social injustice and the politics of survival." The series will debut in 2018.