'Gemini Man' Begins Filming, Will Smith Shares A Video From The Swampy Set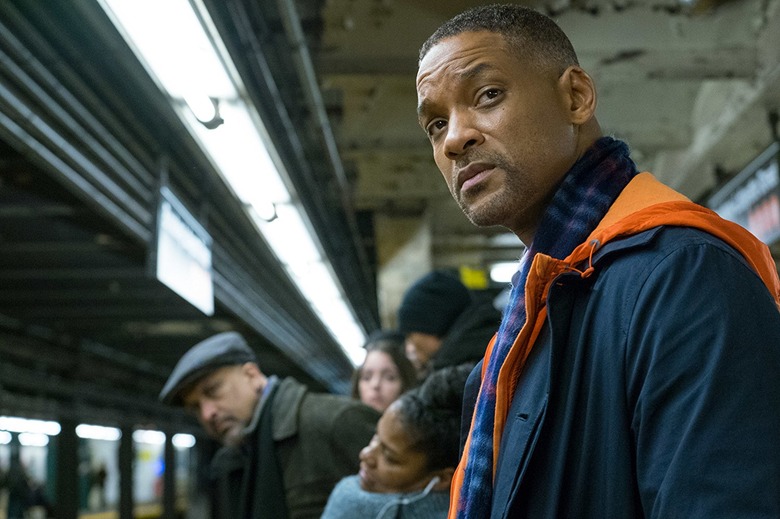 After years of languishing in development hell, Gemini Man has finally started rolling its cameras. Shortly after Ang Lee became attached to the project last year,the production kicked into high gear, soon adding stars Will Smith, Clive Owen, and Mary Elizabeth Winstead.
Now, Smith has shared a charming video from the Savannah, Georgia set of Gemini Man, where the actor braves all manner of swampy wildlife to shoot the science-fiction clone thriller.
Will Smith revealed on his Instagram that Gemini Man has begun production in Savannah, Georgia. Wearing a mosquito net around his face, Smith complains about the local bug-infested area as he announces Gemini Man's first day of shooting on Tuesday.
"This is my first day of shooting on the movie, it's called Gemini Man, we're shooting in Georgia," Smith says in the video. "I love Georgia, but you gotta do something about the bugs."
First week on my new film @GeminiManMovie!! Ang Lee got me out here fighting the wildlife.
A post shared by Will Smith (@willsmith) on
Despite the irritating wildlife, it doesn't seem to present a problem for the production of Gemini Man, a sci-fi movie that has been long in the making. First pitched by Darren Lemke in 1997, Tony Scott was initially attached to direct the ambitious thriller about an over-the-hill hitman who faces off against a younger clone of himself.
The project would attract the likes of Mel Gibson and Clint Eastwood to the role, while numerous screenwriters, including Brian Helgeland (L.A. Confidential), Andrew Niccol (The Truman Show), and David Benioff (Game of Thrones), would take a stab at the script. But the project soon came to a halt when it was clear the technology needed to make it just wasn't available.
Enter Ang Lee in 2017. The Life of Pi director took an interest in the movie, and with de-aging technology getting honed in blockbusters such as The Curious Case of Benjamin Button and Ant-Man, Gemini Man seemed ripe for resurrection. Alongside Scorsese's decades-spanning The Irishman, the next few years will be a great showcase for de-aging technology.
Smith plays the dual roles of Henry, an aging assassin, and his younger clone who is sent to kill him. Owen is set to play the head of the cloning program that creates Henry's 25-years-younger clone, while Winstead is Danny, the operative assigned to surveil Henry who later teams up with him against their malicious employer. Produced by Jerry Bruckheimer, the Paramount Pictures and Skydance film also stars Benedict Wong.
Gemini Man opens in theaters on October 4, 2019.