'Big Little Lies' Will Bring Back Adam Scott For Season 2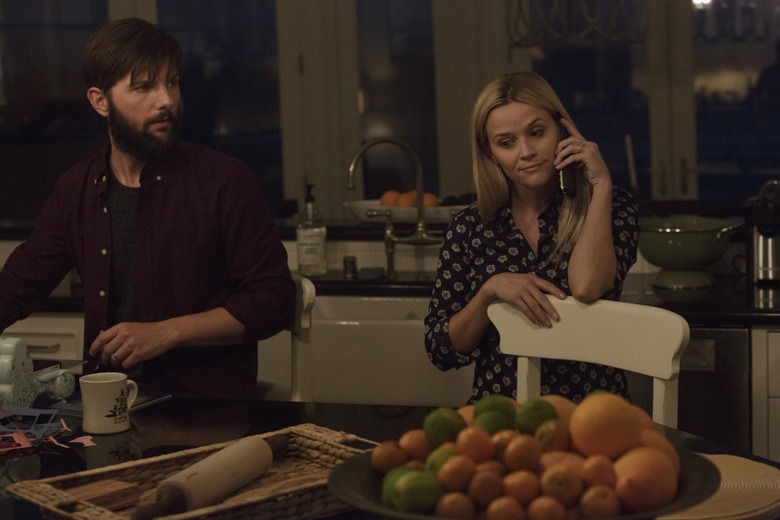 It looks like Adam Scott will be growing out his luscious beard again. The Parks and Recreation alum is set to reprise his role as Ed Mackenzie, the husband of Reese Witherspoon's Madeline, in Big Little Lies. Although Scott is currently starring in Fox's Ghosted, he will return in a series regular role for Big Little Lies season 2.
Nicole Kidman, Reese Witherspoon, Laura Dern, Shailene Woodley, and Zoe Kravtiz have all been announced to reprise their roles in the second season of HBO's critically acclaimed suburban drama, joining new A-list cast member Meryl Streep.
Now Scott will help round out the star-studded cast, according to Entertainment Weekly.
And what will Ed Mackenzie be up to in Monterey? According to HBO, Ed will "forced to confront major challenges in his marriage," probably revolving around Madeline's prior affair with a local theater director.
HBO says season 2 "will explore the malignancy of lies, the durability of friendships, the fragility of marriage and, of course, the vicious ferocity of sound parenting. Relationships will fray, loyalties will erode ... the potential for emotional and bodily injury shall loom."
David E. Kelley is penning all seven episodes of season 2, which is based on a story from Big Little Lies author Liane Moriarty. Andrea Arnold will step into the director's chair for the new season, taking the mantle from Emmy-winning season 1 director Jean-Marc Vallée.
There's no date set yet for Big Little Lies season 2, but the show will likely arrive sometime in 2019.
Now that this is settled, you can sit back and pour yourself a glass of wine. It'll be a long wait.