'Alfie' And James Bond Director Lewis Gilbert Has Died At 97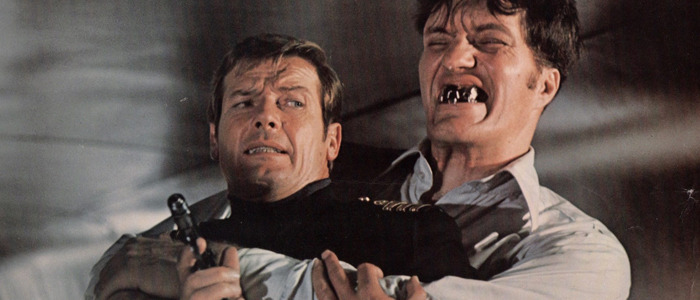 Lewis Gilbert, the British director of Alfie and multiple movies in the James Bond franchise, has passed away at the age of 97. Read about the Oscar-nominated director's career, including his three Bond entries, below.
Lewis Gilbert Dead at 97
brings news about Gilbert's death. THR says Gilbert got his start as a child actor before sliding behind the camera, starting his career as an assistant to Alfred Hitchcock on his 1939 adaptation of Daphne du Maurier's Jamaica Inn. Gilbert leaves behind a directing resume of over 40 movies, including 1966's Alfie, which starred a young Michael Caine and was nominated for Best Picture at the Academy Awards.
Gilbert's Bond Films
He was later courted to direct You Only Live Twice, the fifth movie in the James Bond franchise. That's the one in which Sean Connery's secret agent heads to Japan in an attempt to foil the plans of the evil Ernst Stavro Blofeld, the head of SPECTRE. Bond fakes his own death, trains with ninjas, and marries a Japanese woman while in yellow face (it's a weird one to watch in 2018, to say the very least.) What really separates You Only Live Twice is the outstanding production design by Ken Adam, who created one of the best evil lairs in cinema history inside a volcano. The movie is worth watching for that alone.
Gilbert would later return for the tenth and eleventh movies in the series, The Spy Who Loved Me and Moonraker. By the time Spy rolled around, the Bond movies were already deep into recycling the same themes, tropes, and even plot points, so the plot is practically inconsequential. Instead, it's memorable for its awesome opening prologue with a Union Jack parachute being deployed at the perfect moment, a sleek Lotus Esprit (a sports car that turns into a submarine), and the introduction of Richard Kiel's henchman Jaws, who would reprise the role once more in Gilbert's next movie, Moonraker.
Moonraker is largely a reaction to the success of Star Wars, so it contains some pretty nutty aspects: Bond goes to space, there are laser blasters, and things generally get pretty out of control. But the film still has its charms even amid all its ridiculousness, and Gilbert seemed like a much better fit with Moore's knowing, goofier version of 007 than Connery's more serious take on the character. For any budding Bond fans out there, I'd recommend checking out the
.
Rest in peace, Mr. Gilbert.