Paramount Network Planning Paul Walker Documentary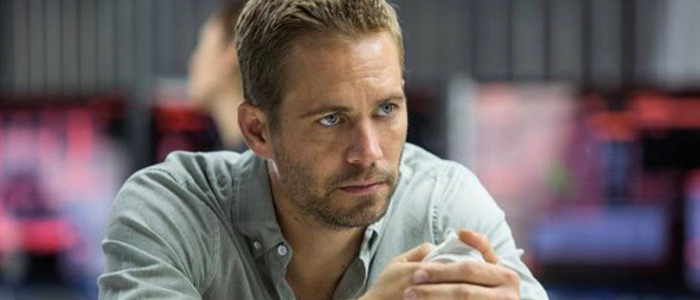 A documentary about the life and death of Fast and the Furious franchise star Paul Walker is in the works at the Paramount Network. Adrian Buitenhuis, who directed the documentary I Am Heath Ledger, will helm the film.
Paul Walker's 2013 death shocked fans and forced the Fast and the Furious series to recalibrate for the future. Now, Walker's all-too-brief life will be chronicled in a new documentary. Deadline reports the Paramount Network is planning the doc with filmmaker Adrian Buitenhuis. Buitenhuis has some history with documentaries about actors who died tragically young. The filmmaker helmed the doc I Am Heath Ledger, about the Dark Knight star who died in 2008 at the age of 29. The new Paul Walker documentary will be titled I Am Paul Walker. 
Per Deadline, "I Am Paul Walker will feature interviews with many of Walker's cast mates as well as friends who knew him best...The film will explore Walker's prolific film career and also showcase, among other things, the actor's passion for the world's oceans and marine life and his work to help rebuild Haiti after the devastating earthquake."
Walker began his career with TV guest star roles on shows like The Young and the Restless and Touched by an Angel. He eventually made the leap to more mainstream films, appearing in Pleasantville, Varsity Blues, She's All That, The Skulls and Joyride. It was the Fast and the Furious series that would bring Walker the most fame, though, and he stuck with the franchise until his fatal car accident in 2013. At the time of his death, Walker hadn't finished working on Furious 7, and his remaining scenes had to be completed with the help of digital effects, and also Walker's brothers, Caleb Walker and Cody Walker, serving as stand-ins. While the Furious series is Walker's most famous work, I'd recommend checking out the under-seen, but stylish-as-hell 2006 thriller Running Scared, which might be the actor's best film.
I Am Paul Walker will come from producer Derik Murray, who has turned this style of documentary into an on-going series for the Paramount Network. In addition to producing I Am Heath Ledger, Murray also produced the Paramount Network doc I Am Chris Farley, about the late comedian. Murray has several other similar titles under his belt: I Am JFK Jr., I Am Dale Earnhardt, I Am Evel Knievel, and I Am Sam Kinison. Next up he has I Am MLK Jr., which will debut on Paramount Network on April 2, 2018.