Netflix Is Set To Release A Total Of 700 Original Movies And TV Shows This Year Alone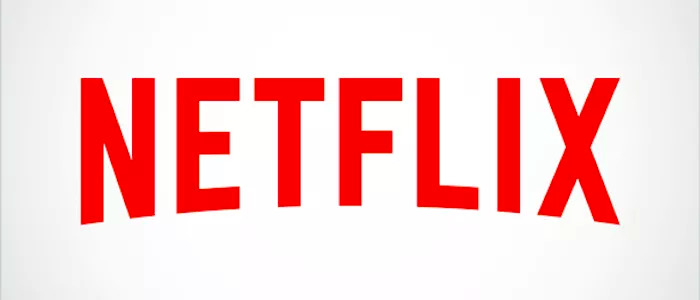 If you watched a new Netflix original every day for the rest of the year, you still wouldn't be able to finish the streaming service's ungodly number of total TV shows and movies.
Because Netflix is adding a whopping 700 original movies and TV series to its service in 2018. You heard that right.
Netflix has spent upwards of $8 billion on original content in 2018, bringing its total of new movies and TV shows this year to 700, Netflix CFO David Wells said at the Morgan Stanley Technology, Media & Telecom Conference. Wells cited the number of "global" productions that the streaming service was bringing in, stating that it brought Netflix's grand total in 2018 to 700. He said:
"That's distinct from film, and that's also distinct from television series' that you might describe as global like Orange Is the New Black or Narcos. These are things that are produced in a non-English language market. I just want to make that distinction. So there's even more than 80. If you think of the total number, it might be somewhere in the 700 range."
That's more than any streaming service has spent on non-sports content — and far more than many traditional TV media companies, ReCode reports. Unquestionably Netflix's output seems to outstrip most traditional TV companies and movie studios, thanks to its combination of Netflix productions and productions acquired from outside the U.S. The "700-range" figure Wells cited includes 80 original productions from outside the U.S., such as Dark from Germany or End of the F***ing World from the U.K.
If you're skeptical about Netflix truly releasing 700 original films and TV series in 2018 alone, I don't blame you. But in March alone, the streaming service is debuting 54 (!) original TV shows and movies. At the beginning of the year, Netflix announced it was planning to release 80 films in 2018. At that rate, Netflix would easily reach over 600 original series and films by the end of the year.
Netflix has been rapidly escalating its original content since 2016, when it spent $3 billion for an estimated 126 TV shows and numerous films and comedy specials. In 2017, they were spending upwards of $6 billion. The math for 700 movies and shows in 2018 checks out.
Netflix's Content-First Strategy
"Let's continue to add content — it's working, it's driving growth," Wells said. "People don't care where the stories come from," he added. "We're about having the best content. We don't necessarily have to do it ourselves."
"Content" seems to be the key word in Wells and Netflix's strategy. Content is what is driving up Netflix's subscription base — up to 117.6 million members worldwide in 2017 — and what is pushing the streaming service to partner with acclaimed filmmmakers and TV producers.
Former Fox stalwart Ryan Murphy, who created critically acclaimed and popular series like American Crime Story, Feud, and Glee, was offered a record $300 million deal to produce shows and films exclusively for Netflix because of a key phrase: "customer joy" (via Deadline). Know what it means? Neither do I, because it reeks of corporate lingo — something that seems to be the primary motivator in Netflix's radical business plan. More content leads to more subscribers, leading to greater success. And as we've been seeing that plan come to fruition for Netflix in the past few months, as their critical failures barely make a ripple when up against the hugely popular movies and franchises.