'Shazam!' First Look: Zachary Levi Sports A Classic Costume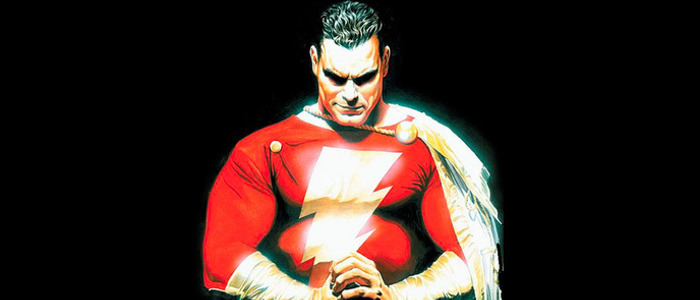 It seems like every "first look" we get of superhero movies these days are from a quickly snapped photo taken on set. The next movie on the list: Warner Bros.' Shazam!, the solo outing for the DC Comics' character played by Zachary Levi. And he's wearing a curiously classic costume.
The first photo leaked from the set of Shazam gives us our first peek at Zachary Levi in costume as DC's classic hero, who boasts the wisdom of Solomon, the strength of Hercules, the stamina of Atlas, the power of Zeus, the courage of Achilles, and the speed of Mercury. The Shazam first look comes courtesy of Reddit (click that link to check it out for yourself!), where a user posted a photo of the production at a crowded mall dressed to look like it's Christmastime. Crew members crowd the picture, but you can spot co-star Mark Strong, who plays the supervillain Dr. Sivana, in the photo as well.
The photo shows Levi in profile, with just the side and back of his costume showing. The costume is surprisingly old-fashioned, with Levi sporting bright red spandex, brown boots, and a golden belt and wrist guards. Notably, his brilliant white cloak, which falls halfway at his calves, has a hood, a relatively new addition to the character's costume in the comics.
His hair is pitch black and sleeked back, which Levi hinted at a week ago.
Gettin muh herrr did. 💇‍♀️💅 https://t.co/u7agwOGtaY pic.twitter.com/HmhDbHyFzL

— Zachary Levi (@ZacharyLevi) February 21, 2018
The costume is refreshingly old school, which is something that comic book fans have demanded for years after the utilitarian approach that every movie from X-Men through Justice League has taken. No more black leather!
Instead, the photo seems to be an homage to Alex Ross' iconic rendering of the costume, which can be seen below.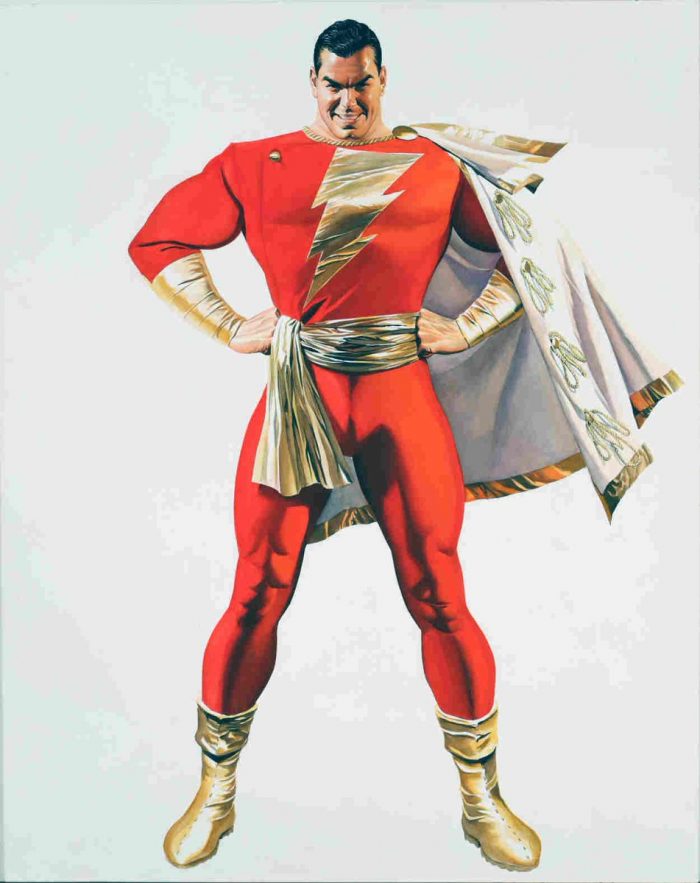 While the costume looks a little cheap for now (at first glance, I thought it was just a regular person in costume at a shopping mall), it will surely look different when properly lit and filmed.
What do you think? Is the old-fashioned costume cheesy or cool? Or is it perhaps a red herring — similar to Captain America: The First Avenger's old-school costume worn in the first half of the movie?
Shazam is being directed by David Sandberg and stars Zachary Levi, Mark Strong, Dwayne Johnson, Jack Dylan Grazer, Grace Fulton, and Asher Angel. It's set to hit theaters on April 5, 2019.