'The Rocketeer' Animated Series Is Coming To Disney Junior In 2019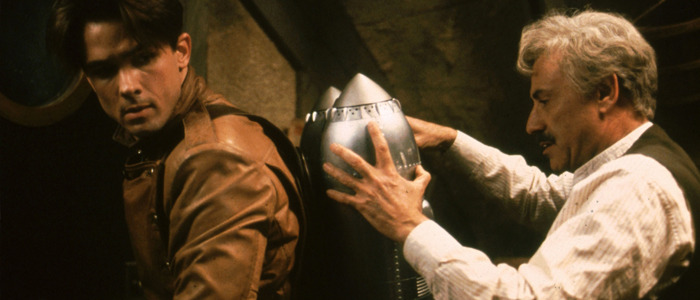 Remember The Rocketeer, Disney's 1991 pulp adventure about a stunt pilot who finds a prototype jet pack and uses it to fight Nazis? It's an exuberant, stylish piece of work that manages to improve on the tone of Dave Stevens' already-wonderful comic book series, but it sputtered at the box office and failed to garner any sequels.
The studio has been working on a film revival for a while, but it looks like Disney Junior is fed up with waiting around, so they're taking matters into their own hands. The company has just begun production on a The Rocketeer animated series that will be aimed at 2-7 year olds. And here's a fun twist: a young girl will be wearing the jet pack this time around. Read more about The Rocketeer animated series below.
The Rocketeer animated series
Deadline has the news about the show, which is just being called The Rocketeer. Nicole Dubuc (Transformers: Rescue Bots) is executive producing the new show, and in a throwback to the cartoons of my youth, each episode will feature two 11-minute stories. And because this is aimed at such a young crowd, there will be an original song in each episode, too. Fingers crossed for a sing-along about how Nazis are terrible!
Here's the story breakdown for the new series:
The Rocketeer follows Kit, a young girl who receives a surprise package on her birthday revealing that she's next in line to become the Rocketeer, a legendary superhero who has the ability to fly with the help of a rocket-powered jet pack. Armed with her cool new gear and secret identity, Kit is ready to take flight and save the day with her gadget-minded best friend, Tesh, and airplane-mechanic uncle, Ambrose, who join her on epic adventures.
As a huge fan of The Rocketeer, I'm always up for anything that brings more attention to this character, and this show sounds like it could groom a whole new generation of kids to one day become fans of the comic and '91 movie. The Rocketeer movie adaptation is totally pure and full of an earnest "gee-whiz, aw shucks" mentality that's hard to come by these days, so it seems perfect for this age group until that new movie finally gets off the ground. (The comics are slightly more risque, but still terrific.)
The Film Sequel/Reboot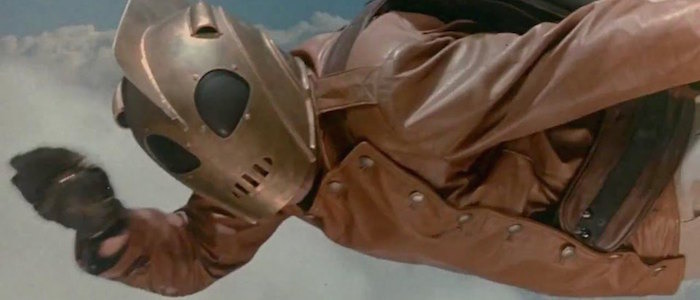 Last we heard, Disney was developing a movie sequel called The Rocketeers which was intended to serve as both a sequel and a reboot to the movie, handing the jet pack off to a young black female pilot in a story set six years after the events of the first film. I still hope that project gets made, but in the meantime, The Rocketeer should work nicely as a piece of nostalgic programming for Disney Junior alongside the new iteration of Muppet Babies.
The Rocketeer hits the small screen sometime in 2019.