There Can Be Only One: MoviePass Sues Sinemia For Theater Subscription Domination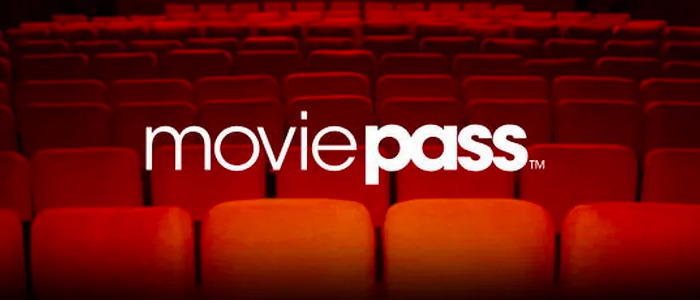 In-demand movie theater subscription service MoviePass isn't about to let someone muscle-in on their turf. The similar service Sinemia thought they could get in on that sweet, sweet subscription action, but MoviePass is taking them to court for patent infringement. Who will win this battle of the subscription services? Place your bets.
When I was growing up, there was a reoccurring commercial about non-brand cereal that always caught my attention. Perhaps you remember it – it featured a well-dressed man duck-walking down a cereal isle at the supermarket, saying, "When you're shopping for cereal, I suggest you walk this way."
I bring this odd commercial up because it's a reminder that while MoviePass may be the go-to "brand name" for movie subscription services, they're are some "bottom-shelf" options available too. Case in point: Sinemia (which I've never heard of before), representing the bottom-shelf cereal in this analogy.
Like MoviePass, Sinemia offers ticket subscription plans to make your movie-going experience more affordable and frequent. "Sinemia is a private movie club that provides discounted movie ticket subscription plans," explains their ad copy. "Through a combination of easy to use technology and pre-paid debit cards, Sinemia has created an innovative solution for the movie-going experience."
Apparently, some of that "easy to use technology" has caught the eye of MoviePass, who claim that Sinemia has some explaining to do. Per Variety, MoviePass has filed a patent infringement lawsuit against Sinemia, alleging Sinemia stole some of MoviePass's key features. MoviePass says Sinemia copied features of its mobile app that are the subject of two patents. MoviePass specifically takes issue with how Sinemia is using a subscription card for tickets along with phone location data to check in at theaters. As MoviePass puts it:
Sinemia's infringement has harmed MoviePass' existing customer relationships, has harmed MoviePass' ability to obtain new customers and form new customer relationships, and has harmed MoviePass' standing in the movie-subscription marketplace.
We'll have to wait and see what the outcome of this clash of the movie subscription services will be. While MoviePass is no doubt the more well-known of the two, Sinemia has some appealing options as well. Per their website, "Sinemia is available in every major theater throughout your country. You can see the list of theaters here. Sinemia operates independent of theaters, which means you can get your ticket by using the Sinemia card without any explanations." However, MoviePass seems to have the sweater deal. With MoviePass, you have access to unlimited movies for a monthly fee. Sinemia only gives you access to two movies per month for $9.99.