Matt Reeves' First Netflix Movie Will Be Science-Fiction Thriller 'Life Sentence'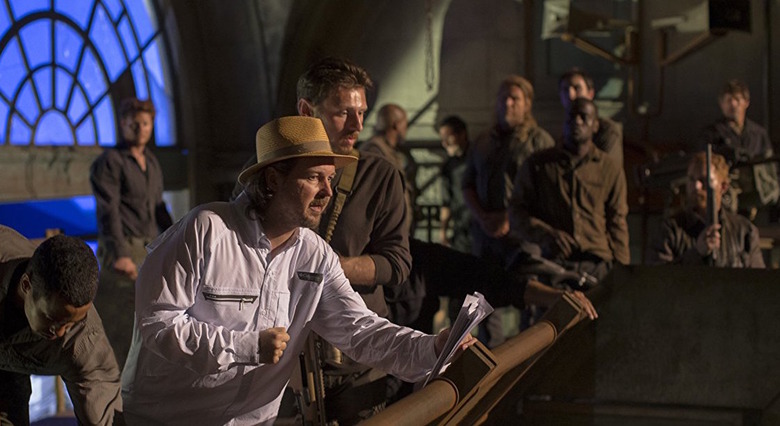 Matt Reeves is a busy man. Between prepping for the upcoming The Batman and vaguely hinting at another Planet of the Apes movie, the director recently signed a "first-look" deal with Netflix. And the Matt Reeves Netflix deal has already spawned its first project: Life Sentence.
Reeves' first production with Netflix, Life Sentence, is a science-fiction film based on a short story penned by Matthew Baker.
According to Deadline, the story is "about a futuristic program where the memories of criminals are erased, instead of sending them to prison. The story focuses on one such man, who finds himself trying to reconcile his past actions and relationships." Sounds like Total Recall meets Eternal Sunshine, with a dash of the new Netflix series Altered Carbon.
Reeves and Netlix won the rights to adapt the short story in a bidding war with other distributors like Warner Bros., Universal Pictures, and Apple.
The story's author, Baker, has already had much success in Hollywood selling his short stories for adaptation. His first short story, 2016's Transition, was sold to Amazon in a bidding war and is currently being adapted with Noah Hawley producing and Joe Epstein writing. His second short story, The Appearance, was sold to Makeready with The Picture Company producing..
Netflix has been feverishly collecting acclaimed genre filmmakers for its original films and series. The streaming service saw huge numbers with their first collaboration with Suicide Squad director David Ayer, whose big-budget sci-fi film Bright became Netflix's biggest hit yet. The Duplass brothers just signed a multi-film deal with the streaming service. And that's not even as impressive as the showrunners they've signed.
While scoring a multi-picture deal with Reeves is a big win for Netflix, I wonder whether Reeves has too much on his plate. Reeves has long been working on The Batman, his upcoming solo Batman film for Warner Bros. which may or may not star Ben Affleck. That would feasibly occupy his time for the foreseeable future — but could he juggle a Netflix film at the same time? It hasn't been confirmed that Reeves will direct Life Sentence or if he'll just produce, so it's possible he could make it work. But this news definitely extinguishes any hope of us seeing another Planet of the Apes sequel any time soon.