New 'Stranger Things 3' Character Descriptions Surface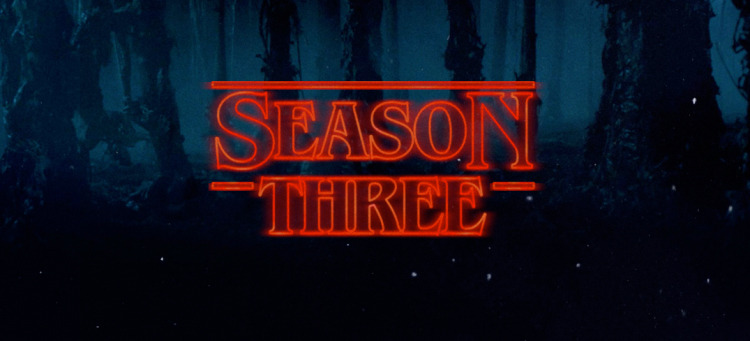 When Stranger Things 2 debuted on Netflix last fall, the memorable cast of characters from the first season of the sci-fi horror series was joined be several new, key characters. The likes of Sean Astin, Brett Gelman, Dacre Montgomery, Sadie Sink and Paul Reiser expanded the world of Stranger Things and each character was key to the latest peculiar happenings in Hawkins, Indiana.
Therefore it should come as no surprise that Stranger Things 3 will be bringing several new characters into the fray. Descriptions of a few of the new players have come to light, and they provide some hints of where the story will head and what movies might influence the third season of the Netflix series. So who are these Stranger Things 3 new characters?
Details on these Stranger Things 3 new characters comes from That Hashtag Show. Their track record can be hit or miss, but this kind of information is usually what makes the rounds to various talent agencies, management companies and casting companies, so it's likely fairly accurate. There are three new characters their source has learned about, though it's noted that the character names may only be placeholders and might change during production. Here they are:
"Mayor Larry Kline" – A classic, 80's style slick politician. Pathetic and driven only by his own interests. The studio is looking for a male, aged from 40s-60s, to fill the role.
"Bruce" – A morally compromised news reporter in his 50s. Outwardly sexist, overweight and bedraggled.
"Patricia Brown" – A sweet, neighborhood elder in her 70s who will spend a lot of time tending to her garden and offering her advice to the neighborhood kids.
The mayor role is an interesting one, because it implies the supernatural problem unfolding in Hawkins, Indiana is getting big enough that the upper echelons of the city's government is starting to get involve. Considering his character's description, this sounds like we might be dealing with a Jaws mayor situation where he doesn't do what's in the best interest of the town. In fact, he might end up being in the back pocket of Hawkins Power and Light, the front for the Department of Energy's branch of experiments with the Upside Down at Hawkins National Laboratory.
Meanwhile, Bruce sounds like he might make an adversary for Murray Bauman, the private investigator played by Brett Gelman in Stranger Things 2. If Bruce is morally compromised, then he might be contradicting all of the conspiracy details about Hawkins National Laboratory that he, Nancy and Jonathan sent tot he Chicago Sun-Times.
Finally, Patricia Brown seems like an innocent enough character. Maybe she's one of the few adults who listens to the kids when they experience more supernatural events. Then again, As That Hashtag Show predicts, maybe she's a character who will seem like an ally but turns out to be ingrained in the conspiracy by keeping an eye on the kids.
Outside of this new information, we don't know much about Stranger Things 3 yet. We know the season will have eight episodes, and it will be a little more weird and character-based. However, we might not see it debut until 2019. Stay tuned for more updates soon.