Stephen King Poem 'The Bone Church' Is Becoming A TV Show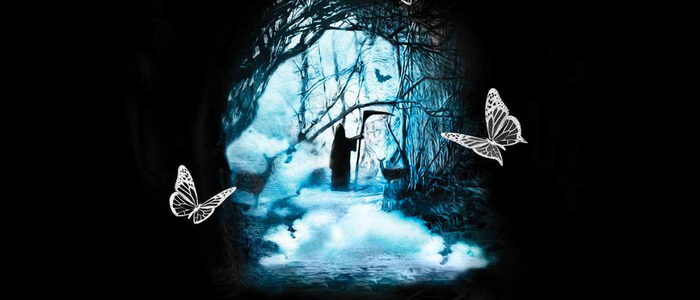 Everyone wants to get in on the Stephen King business, but what do you do when most King novels and stories have already been adapted or optioned? You turn to a Stephen King poem! Now, King's poem The Bone Church will be developed as a TV series.
The blockbuster success of It has turned Stephen King adaptations into a hot commodity. There are a wealth of new King films in the works, as well as the Hulu series Castle Rock. Producers are hungry for King adaptations, but most genuinely good King works have already been adapted. No matter – there's still several pieces written by the prolific writer to snap up. Case in point: Deadline reports The Bone Church, a narrative poem King originally wrote in the '60s. The author later revised it and had it published in Playboy in 2009. The poem later appeared in full in the story collection The Bazaar of Bad Dreams.
The poem concerns an expedition into the jungle to find the fabled Bone Church. Along the way, almost every member of the expedition dies a horrible death. "There were thirty-two of us went into that greensore / and only three who rose above it...We were thirty days in the green, and only one of us came out," King's poem states.
Deadline says Chris Long, a producer on shows like The Americans and Gilmore Girls, and David Ayer's Cedar Park Entertainment has acquired the rights to adapt the poem into a series. The Bone Church isn't the most exciting thing King has penned, but it could make a creepy, disturbing series if done right. Sort of like Apocalypse Now meets The Ruins.
"[The Bones Church] was a poem, kind of a narrative poem, like some of Robert Browning's stuff where he has one guy, who almost soliloquizes," King said in an interview. "I like that... I'm shy about my poems. I don't show them a lot but I do a lot of them. I keep them in a file and every now and then I say to myself, 'maybe I'll make a little book of these and give them to my friends,' but I haven't done that. Maybe I will some time."
The Bone Church grows an ever-growing list of King adaptations. Besides It: Chapter Two and the aforementioned Castle Rock, a new Pet Sematary film is in the works, Amazon just nabbed the rights to a Dark Tower series, and Gerald's Game director Mike Flanagan will helm the Shining sequel Doctor Sleep. Don't expect the Stephen King adaptation bubble to burst anytime soon.