Disney Parks Bits: 'Up' Bird Show Coming To Animal Kingdom, Lamplight Lounge Replaces Cove Bar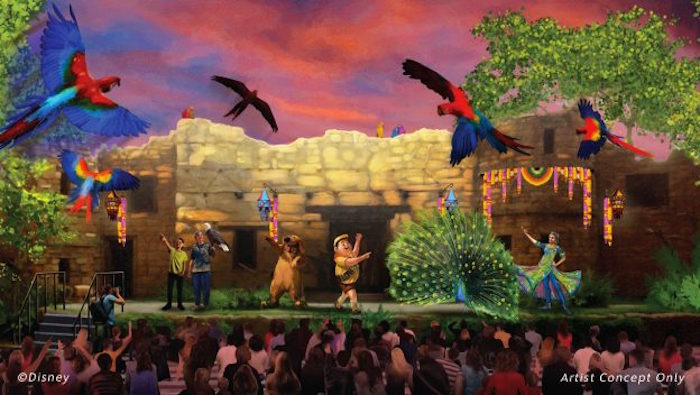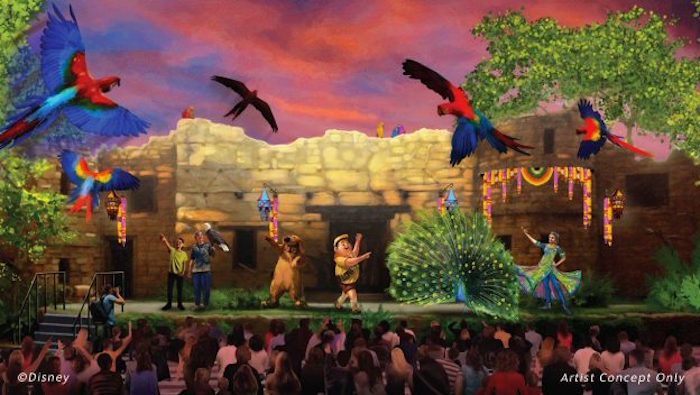 Walt Disney World and Disneyland always have something new and exciting to offer us. Whether it's a Star Wars land not so far, far away, or the upcoming 20th anniversary of Animal Kingdom, Disney Parks always has something new a-brewin'.
Disney Parks has unleashed a slew of announcements for its theme parks. From an Up-inspired bird show, to a new "Tropical Hideaway," to a new waterview lounge replacing Ariel's Cove Bar, there's a little something for everyone.
As Paradise Pier in Disneyland Resort's Disney California Adventure theme park slowly transforms into Pixar Pier, we finally find out what will become of the Cove Bar. The beloved Little Mermaid-themed bar will be be combined with Ariel's Grotto into the Lamplight Lounge.
The Disney Parks Blog reveals that the waterview lounge will serve California casual gastro-pub cuisine — including the menu favorite Lobster Nachos — that is "playfully presented along with unique signature cocktails." A view of the waterfront can be seen from upstairs and downstairs, and at night, outdoor seating provides views of the illuminated Pixar Pier and "World of Color." Concept art of the Lamplight Lounge can be seen below.
— BlogMickey.com (@Blog_Mickey) February 22, 2018
Little details include "artistic marks" that Pixar "regulars" have left throughout the lounge, including concept art, a quick sketch on a napkin, knick-knacks and collectable toys of beloved Pixar characters. The lounge opens along with the Pixar Pier on June 23, 2018, but fans of the Cove Bar can stop by one last time beginning on March 16 before closing again at the end of May.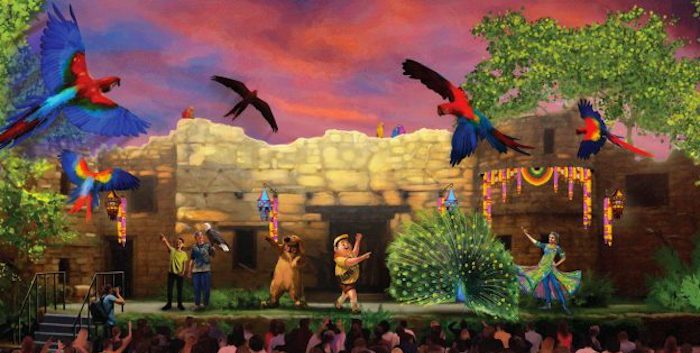 Disney's Animal Kingdom at the Walt Disney World Resort in Bay Lake, Florida will soon be celebrating its 20th anniversary. And you know what that means. Earth Day party!
The "Party for the Planet" celebration of the Animal Kingdom 20th anniversary will take place on Earth Day, April 22, 2018 and run until May 5. While Rafiki's Planet Watch takes center stage for the celebrations, one very cool event includes an Up bird show. According to Disney Parks Blog, the April 22 show will follow "Senior Wilderness Explorer Russell and his furry friend Dug as they discover species of birds from around the world in their newest adventure in Anandapur village." This show will be performed multiple times daily.
Here are a few more of the wild Animal Kingdom anniversary celebrations, per the Disney Parks Blog:
A "dino-tastic" celebration with Donald and his friends will also premiere Memorial Day weekend in DinoLand, U.S.A. This dinosaur-themed party celebrates Donald Duck's discovery that his bird ancestors were actually dinosaurs. DinoLand U.S.A. will feature colorful new décor and playful character greetings with rarely seen pals like Scrooge McDuck, Launchpad McQuack and more. A DJ-powered dance party will mix tunes from the truck-o-saurus stage, capping the nighttime festivities.
Memorial Day 2018 commemorates the one-year anniversary of Pandora – The World of Avatar. Here, travelers are transported to a mystical world of floating mountains, bioluminescent rainforests and breathtaking new experiences. Inspired by the blockbuster film, AVATAR, the epic land invites guests to explore a glowing landscape, encounter a larger-than-life Na'vi Shaman of Songs and soar on the back of a banshee.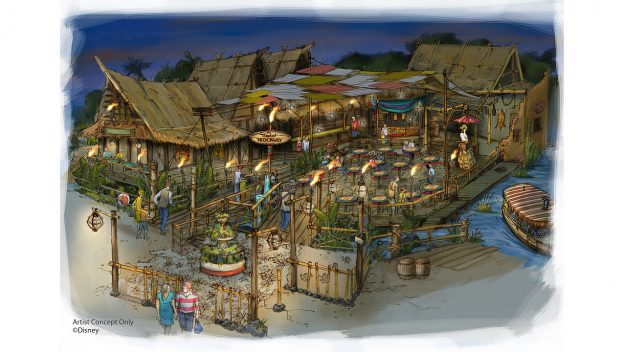 But that isn't the only brush with the wild that the Disney Parks will be having. A new area of Adventureland in Disneyland in Anaheim, California, is being added. The former Aladdin's Oasis will soon be transformed to The Tropical Hideaway.
According to Disney Parks Blog, "This one-of-a-kind destination will be a popular rest stop for Adventureland locals and weary explorers alike. Guests will be able to rub elbows with their favorite skippers in an exotic traders' market, featuring all of the sights, sounds and flavors of the tropics."
The Tropical Hideaway will soon appear nestled between the Jungle Cruise and Walt Disney's Enchanted Tiki Room.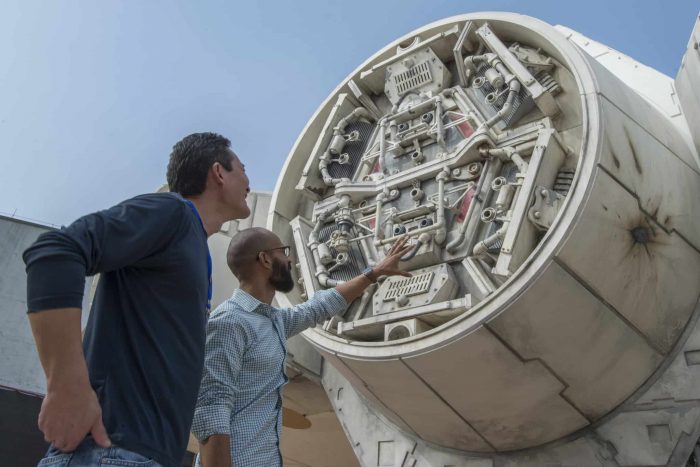 The last stop is a galaxy far, far away.
Yes, that is a replica of the Millennium Falcon, which Disney Imagineers have recreated in painstaking detail ahead of the opening of the highly anticipated Star Wars: Galaxy's Edge land opening at both Walt Disney World Resort in Florida and Disneyland in California in 2019.