'Star Wars: Resistance' May Be Lucasfilm's Latest 'Star Wars' TV Series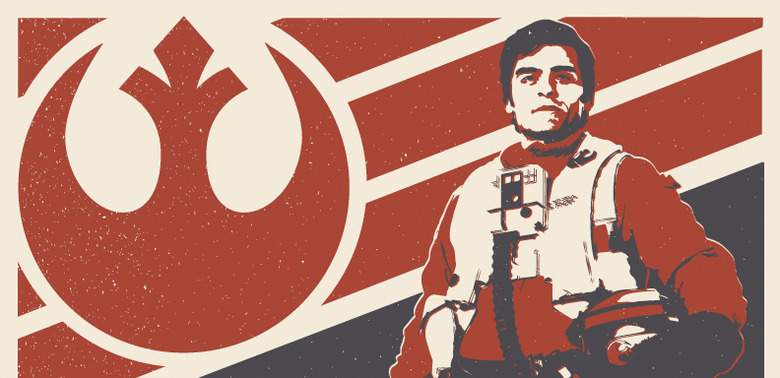 Soon enough, Star Wars on the small screen will be heading into uncharted territory. Star Wars Rebels is coming to an end, and fans will be stuck waiting for Lucasfilm to deliver on the promise of a new series set in a galaxy far, far away. As of now, we know nothing about the developing projects, But there's a chance we have a hint as to what the new Star Wars TV series will bring us.
Lucasfilm has just registered a slew of new trademarks for a new endeavor called Star Wars Resistance. While that could be for something like a mobile game or comic book series, the kind of trademarks registered suggest this will be something much bigger than that.
The Star Wars news fansite Yakface did a routine check of the trademarks being registered by major companies, and they stumbled upon four major registrations for the title Star Wars Resistance. Here's what each of them entails:
87801117 – Toys, games and playthings; gymnastic and sporting articles (except clothing); hand-held units for playing electronic games for use with or without an external display screen or monitor; skins for covering and protecting apparatus; paper party favors; paper party hats; Christmas stockings; Christmas tree ornaments and decorations; snow globes
87801037– Clothing, footwear and headwear
87800997 – Paper and paper articles; cardboard and cardboard articles; printed matter; publications; books; photographs; portraits; paintings; photo-engravings; stationery; office and school supplies; school supply kits; temporary tattoo transfers; foam stamps; party bags; plastic sandwich bags; shopping bags
87800987 – Apparatus for recording, transmission, processing, and reproduction of sound, images, or data; digital media; audio books; audio and visual recordings; video game software; computer programs and software; downloadable electronic publications; downloadable game software; downloadable mobile applications; consumer electronics and accessories therefor; eyeglasses and sunglasses and accessories therefor; binoculars; decorative magnets; graduated rulers; microphones; helmets; flotation vests; protective face masks not for medical purposes; snorkels; swimming goggles; swim masks
There are plenty of times when Lucasfilm registers new trademarks for something that turns out to be nothing more than a video game, comic book, or something smaller like that. But when you look at the scope of the products Lucasfilm is hoping to have trademarked for this title, it seems to indicate that this is a title they intend brand on a lot of merchandise. And while fans love Star Wars comics, video games, and other assorted projects that tie in to the Star Wars universe, we don't usually see Christmas ornaments, swim masks, or stationery for those smaller scale Star Wars titles.
What is Star Wars Resistance?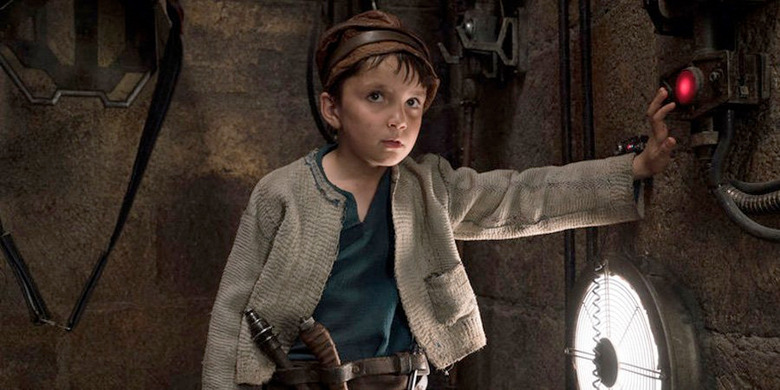 Considering that we recently heard about several Star Wars TV shows in development for Disney's upcoming streaming service, we're betting that Star Wars Resistance is one of those projects. What we don't know for sure is if it's intended to be a live-action series or an animated series, but we might have an idea.
An animated series seems more likely since Lucasfilm is currently on the hunt for people to work on a new animated series from the creators of The Clone Wars and Star Wars Rebels. Then remember the rumor we heard a few years ago that Lucasfilm already knew that it was going to do three or four seasons of Star Wars Rebels (it ended up being the latter) before moving on to a series set in the current era of Star Wars (the sequel trilogy). Taking all of that into consideration, Star Wars Resistance sounds like it will likely be the next animated series to come from Lucasfilm.
Then again, this could just be Lucasfilm covering their bases and making sure no one else is legally allowed to have any products with this trademark simply because that's what major corporations often do with their valuable intellectual property. But considering how perfectly Star Wars: The Last Jedi set up the spark that will lead the Resistance to grow and fight back against the First Order, having a series similar to Star Wars Rebels playing out concurrently with the new Star Wars trilogy makes perfect sense. Maybe Broom Boy will be the star.
At the very least, we know J.J. Abrams is looking to begin production on Star Wars: Episode IX this July. After that, the future of Star Wars on the big screen goes into uncharted territory. There's a new trilogy of films being developed by Rian Johnson and another separate trilogy in the works from Game of Thrones showrunners D.B. Weiss and David Benioff, both disconnected from the Skywalker saga. It's an exciting time to be a Star Wars fan!