Andy Serkis' 'Mowgli' Movie Rating Promises A Darker Film Than 'Jungle Book'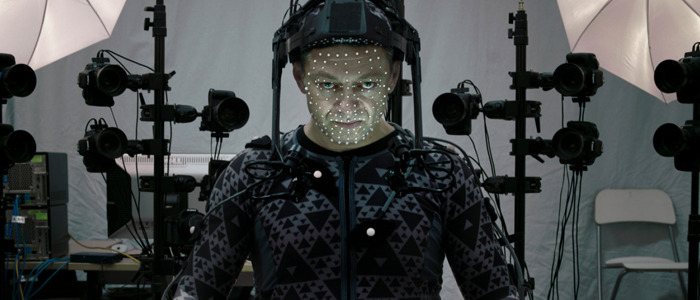 For a movie that takes place in an untamed jungle filled with ravenous bears, snakes, and tigers, you would think The Jungle Book would have more bloodshed. But both the Disney animated version and its live-action remake are surprisingly bloodless, with the few scary moments punctuated by cheery songs.
Andy Serkis' Mowgli will be different. Serkis' adaptation of Rudyard Kipling's book will hew more closely to reality, complete with a "dark Baloo," and "bloody imagery." That bloody imagery is how the film earned a PG-13 from the MPAA.Mowgli, retitled to avoid confusion with Jon Favreau's 2016 Disney iteration, has been given a PG-13 rating from the MPAA for "bloody images" (via MovieWeb).
In a recent interview with The List, director and Baloo motion-capture actor Serkis explained why he chose to go darker than previous adaptations:
"It's quite fun being the villain, actually. Especially when finding ways to make the villain appealing in some ways and so, I mean, look, it's all about the character. But you'll see me being Baloo. He is quite nice. He is actually quite tough in this one. A dark Baloo. Mowgli that's the one I've been directing which is coming out later this year."
A darker tone and more mature rating will be a good way to separate Serkis' Mowgli film from previous adaptations of The Jungle Book. The original 1967 animated version was meant to be a more faithful adaptation of Kipling's 1894 book about a "man-cub" who was raised by wolves, but Walt Disney reportedly didn't think it was appropriate for children. Favreau's 2016 film was a loyal remake of the animated movie, and it was praised as a technological marvel.
Serkis' film boasts a star-studded cast, with heavy hitters like Matthew Rhys, Freida Pinto, Christian Bale, Benedict Cumberbatch, Tom Hollander, and Cate Blanchett playing both live-action and motion-capture characters. Relative newcomer Rohan Chand will play Mowgli. And there's Serkis himself, who is a veritable master of motion-capture, having played iconic characters like Lord of the Rings' Gollum and Planet of the Apes' Caesar. Could that be enough to set Mowgli apart from The Jungle Book? We'll have to wait until this fall to see.
Here is the official synopsis for Mowgli:
Human child Mowgli is raised by a wolf pack in the jungles of India. As he learns the often harsh rules of the jungle, under the tutelage of a bear named Baloo and a panther named Bagheera, Mowgli becomes accepted by the animals of the jungle as one of their own, but the fearsome tiger Shere Khan doesn't take a liking to him. But there may be greater dangers lurking in the jungle, as Mowgli comes face to face with his human origins.
Mowgli is set to hit theaters on October 19, 2018.