The Morning Watch: The Score Of 'The Shape Of Water', 'Lone Starr: A Spaceballs Story' Trailer & More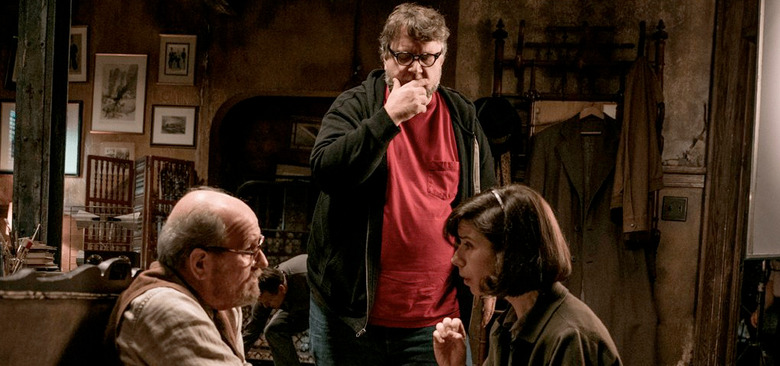 The Morning Watch is a recurring feature that highlights a handful of noteworthy videos from around the web. They could be video essays, fanmade productions, featurettes, short films, hilarious sketches, or just anything that has to do with our favorite movies and TV shows.
In this edition, learn about the work that went into creating the score of the Best Picture nominated The Shape of Water. Plus, check out a fanmade parody trailer for Lone Starr: A Spaceballs Story, and watch an extensive Black Panther discussion with director Ryan Coogler and the key cast members.
As Guillermo del Toro says in this featurette about the score for The Shape of Water, "A good composer never underscores, always reveals." That's exactly why the filmmaker loves what Oscar-winning composer Alexandre Desplat did when giving the film life with his orchestral arrangements. The emotions that Desplat evokes through the notes he's written for this film are overwhelming.
Next up, watch this extensive conversation from Sway in the Morning with Black Panther director Ryan Coogler and his cast, including Chadwick Boseman (T'Challa), Lupita Nyong'o (Nakia), Danai Gurira (Okoye) and Michael B. Jordan (Erik Killmonger). We've set the video to begin at 38 minutes in because Boseman tells a touching anecdote about how he learned how much a movie like this can mean to kids.
Finally, watch this fanmade trailer parody taking the audio from the trailer for Solo: A Star Wars Story and cutting footage from Spaceballs to it. Honestly, it's kind of amazing that Mel Brooks hasn't gotten some kind of Spaceballs sequel off the ground after all these years. It would be nice if he was able to do that before the 91-year old filmmaker passes away.