Netflix Signs Four Picture Deal With The Duplass Brothers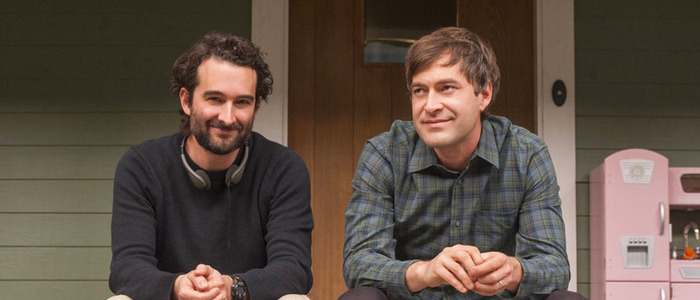 Indie directors and mumblecore royalty the Duplass Brothers are the latest filmmakers to jump to Netflix. The streaming service, which produces original content faster than the speed of sound, just inked a four-picture deal with Jay and Mark Duplass.
Can anything stop Netflix? More and more filmmakers have made the leap to Netflix as the streaming giant strives to grow its original content. The latest directors to climb aboard the Netflix train are the Duplass Brothers, the filmmakers behind mumblecore flicks like The One I Love, The Overnight, Creep, Cyrus and Jeff Who Lives At Home.
The Duplass Brothers already have their first Netflix feature lined-up: an untitled film starring Ray Romano. Described as "a bittersweet bromance about friendship, mortality, and made-up sports, the film recently wrapped production starring Ray Romano (Everybody Loves Raymond, The Big Sick) and Mark Duplass."
The untitled film comes from Blue Jay filmmaker Alex Lehmann, who co-wrote the script with Mark Duplass. I could do without the term "bromance" in that description, but beyond that, this sounds promising. Romano is an actor who got typecast by his work on Everybody Loves Raymond, but his standout performance in The Big Sick revealed his untapped potential.
These four films won't be the brothers' first foray into the land of Netflix. In 2015, Netflix signed an SVOD deal that included Blue Jay, Take Me, Creep 2, and the upcoming Duck Butter and Outside In. This gave Netflix exclusive worldwide SVOD distribution after a brief theatrical release window. Of their new Netflix deal, the Duplass Brothers said:
"Turns out when you make films for Netflix, millions of people all over the world watch them. This is not a terrible thing for an independent filmmaker. As Netflix continues to grow and develop new ways to reach viewers, we couldn't be more thrilled to grow our partnership."
Ian Bricke, director of independent film at Netflix, added:
"Jay and Mark are the most enterprising filmmakers in the business. They have embraced Netflix as much as our subscribers have embraced their films.  Having worked with Mark and Jay for over a decade, we have huge admiration for their creative passion and filmmaking smarts. We are thrilled for this next chapter of our relationship."
Netflix Deal$
The Duplass Brothers join an ever-growing list of talent who are lining up to work with Netflix. Recently, American Horror Story creator Ryan Murphy inked a big deal with Netflix. Shonda Rhimes also signed a deal last year. Comic book writer Mark Millar got into the Netflix business last year as well. Filmmaker Luc Besson and his EuropaCorp are also mulling over a deal with Netflix. Just a few weeks ago, Paramount made history by dumping the recent Cloverfield movie onto the streaming service, with Netflix paying more than $50 million for the film. And then you have Martin Scorsese's highly anticipated The Irishman, which is currently filming and racking up a hefty production budget in the process.
The Netflix bubble may burst some day, but for now, the brand appears to be alive and kicking.