'Dungeons And Dragons' Movie Eyes 'Lego Batman Movie' Director Chris McKay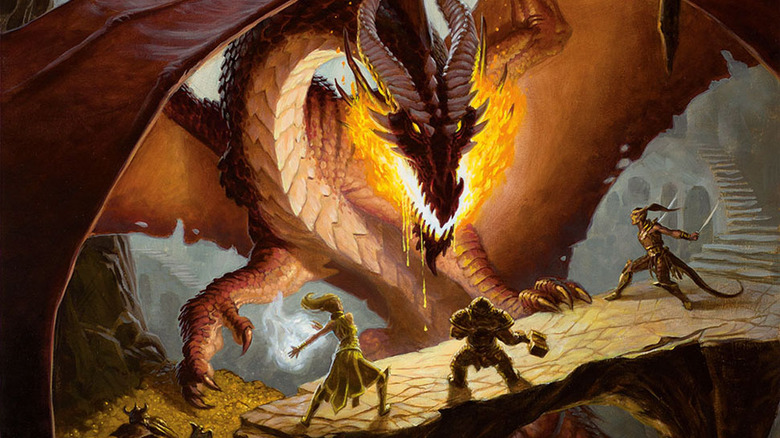 The Dungeons & Dragons movie may have finally found its Dungeon Master.
Fresh off helming last year's Lego Batman Movie, Chris McKay is reportedly in talks to direct the feature film adaptation of the fantasy tabletop role-playing game.
McKay is in negotiations with Paramount Pictures to be the Dungeons and Dragons movie director, according to Variety.
The project, which would adapt the immensely popular tabletop role-playing game that has expanded beyond its nerdy origins, has long been in development. Initially set up at Warner Bros., the rights to a Dungeons and Dragons movie became entangled in a lawsuit before it landed at Paramount Pictures. Now, Paramount has set a planned summer 2021 release date for its Dungeons and Dragons movie, alongside a slew of feature film adaptations of Hasbro toy lines.
Michael Gillio is penning the script for Paramount's Dungeons and Dragons, while Hasbro's Brian Goldner and Stephen Davis are producing.Dungeons and Dragons will be one of  the first projects to go into production for the newly created AllSpark Pictures — a production company that aims to create a Hasbro-centric cinematic universe that can rival the Marvel Cinematic Universe. That's right: get ready for Duke from G.I. Joe to meet the...dragons from Dungeons and Dragons.
But Chris McKay have proven himself to be skilled at managing the fantastical, with his Lego Batman Movie struck the perfect balance between satire and heartfelt storytelling. It's his work with Lego Batman that landed McKay the coveted job of directing the Nightwing movie for Warner Bros. and DC Films, a Batman spin-off about Batman's first Robin, Dick Grayson.
I'm sure that McKay could deliver a tongue-in-cheek, affecting Dungeons and Dragons movie — after all, he made a good film out of Lego bricks and Batman characters. In any case, it couldn't be any worse than the Dungeons and Dragons movie that failed disastrously in 2000.
Do you think a good Dungeons and Dragons movie is possible?