Disney's Live-Action 'Pinocchio' Recruits 'Paddington' Director Paul King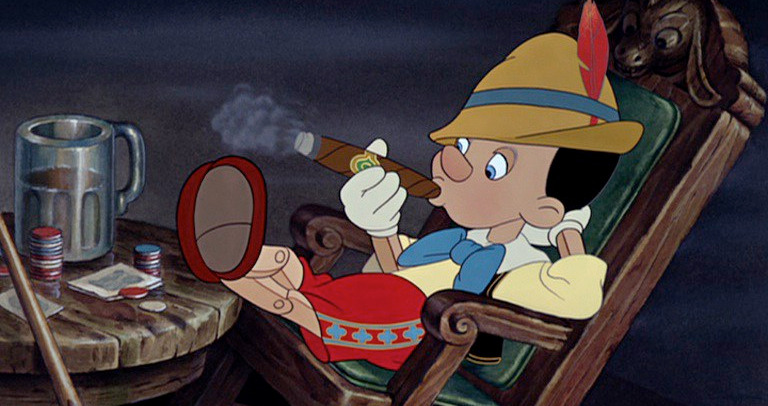 Paddington director Paul King was recently announced to be in negotiations for a new Willy Wonka origin story set up over at Warner Bros. But when you've directed the best reviewed movie of all time on Rotten Tomatoes, everyone wants a piece of your success, and Disney is locking down King for a project of their own.
Disney is developing a live-action remake of their 1940 animated classic Pinocchio, and Paul King is currently in talks to to be in the director's chair. It sounds like the Paddington director is going to be rather busy over the next few years. Find out more about the live-action Pinocchio remake below.
Variety reports the live-action Pinocchio remake already has a script in play, but Wonder scribe Jack Thorne is currently rewriting it before the project moves forward. Director Sam Mendes was previously set to direct the adaptation, but he fell away from the project last fall. Andrew Miano and Chris Weitz are still set to produce the film.
Remaking Pinocchio is another unsurprising move as Disney seeks to revamp many of their animated classics with live-action retellings. Cinderella, Beauty and the Beast and The Jungle Book have all been box office hits, and the Sleeping Beauty spin-off Maleficent was successful enough to warrant a sequel. Even Pete's Dragon was a lovely remake of their classic live-action/animation hybrid.
Coming down the line, we've got Jon Favreau busy in post-production on a remake of The Lion King, as well as Tim Burton's new take on Dumbo. A live-action version of Aladdin is in production right now with Guy Ritchie at the helm (albeit with some speedbumps) and we just recently learned there's a remake of Lady and the Tramp in the works for Disney's forthcoming streaming subscription service. Mulan is also getting a live-action update as well.
Do We Need a Pinocchio Remake?
All of those remakes sound enticing, but when it comes to Pinocchio, this feels like a story that has been told far too many times in a variety of forms. While a stop-motion animated version from Guillermo del Toro once sounded enticing before it became dead in the water, a live-action remake of Disney's classic take on the famous story feels a little too easy and uninteresting. But maybe that's just me.
Disney knows what their audience wants, and surely they've done plenty of research to figure out which of their movies are the most beloved and could stand to benefit from a remake. Will the live-action remake get as weird as the original animated version? After all, when Pinocchio gets to Pleasure Island, he finds a bunch of delinquent boys who engage in smoking tobacco, gambling, vandalism, and getting drunk...before they get turned into donkeys and forced into labor. That's a little dark for modern Disney, but we shall see.
But with a filmmaker like Paul King in the director's chair, maybe he can do something to make the remake worthwhile. After all, the Paddington movies have a wonderful, genuine sweetness to them. And even though Pinocchio has some odd story details, the core of the story is about being a good person at heart, which is what the Paddington movies are all about. So maybe he can make this familiar tale more engaging than we might expect.