Bond Watch: Danny Boyle Is The Front-Runner To Direct 'James Bond 25'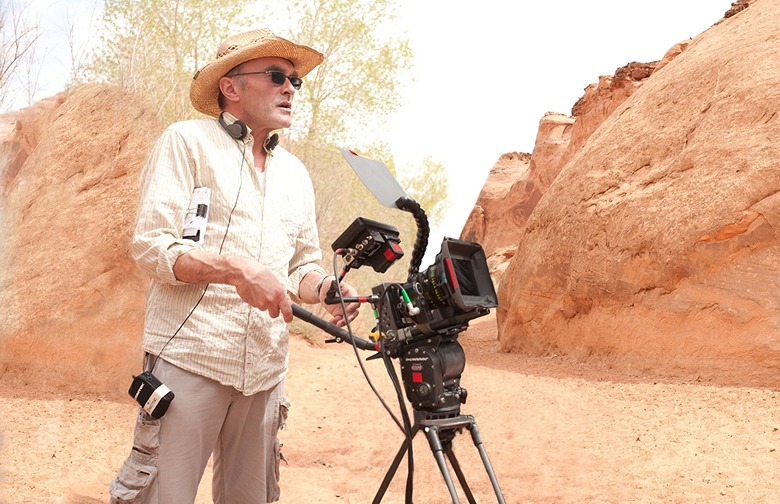 Danny Boyle could be the James Bond 25 director.
While no formal offer has been made yet, the T2: Trainspotting and Steve Jobs director is reportedly MGM and Eon's top pick to helm the next installment of the long-running James Bond series, which will feature Daniel Craig's last stint in the tuxedo.
Variety reports that MGM and Eon are eying Boyle as the director for the untitled Bond 25. No formal offer has been made, but Boyle is reportedly "high on their list" to helm the film.
Sources said that White Boy Rick director Yann Demange was also a top choice to direct Bond 25 as well, but that MGM and Eon are making one last push for a high-profile director. Boyle is an Oscar-nominated filmmaker who has won accolades for his films Slumdog Millionaire and 127 Hours, but is perhaps best known for his stylish, frenetic flair shown in films like the darkly funny Trainspotting or the genre flick 28 Days Later. He recently directed FX's limited series Trust.
Variety reports that Boyle "has keen interest in the project and has always wanted to direct a Bond film," though interestingly, the director has said the exact opposite in the past. In 2013, Boyle shut down the possibility of him directing a Bond film, telling The Playlist, "I much prefer to have a ceiling. A ceiling that is limiting us and you try and break through. We want our films to look like $100 million dollars, that's for sure. And we want them to sound like $200 million. But you try and do that with that cap on them. And that's where the energy, belief and evangelical nature of the process comes from."
But in the five years since, perhaps Boyle changed his mind. Boyle already had a brush with Bond during the 2012 London Olympics, when the filmmaker directed a grandiose opening short film starring Daniel Craig and the Queen. He even got Queen Elizabeth to deliver Bond's iconic line.
Sam Mendes directed the last two installments of the James Bond franchise, 2012's Skyfall and 2015's Spectre, both of which went on to become the highest-grossing films in the series, with Skyfall raking in $1.1 billion and Spectre earning $880 million globally.
Boyle's participation in Bond 25 is not set in stone, in fact, the director may have a conflicting project lined up. Boyle is currently developing another project for Working Title, however, no cast is currently attached. If MGM and Eon do make the offer, it's entirely possible that Boyle could push back his next project to take over the shaken and stirred franchise.