Jessica Chastain Officially In Talks For 'It' Sequel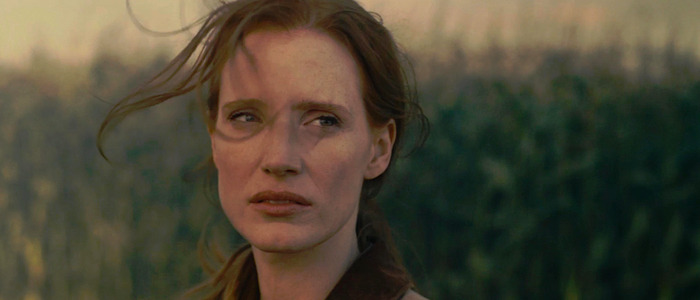 Good news, horror fans: after months of speculation and fan-casting, Jessica Chastain is officially in talks to join the It sequel. Chastain previously worked with It director Andy Muschietti on the horror film Mama. If the actress joins the sequel, she'll play the adult Beverly Marsh, originally played by Sophia Lillis in the 2017 horror blockbuster. More on Jessica Chastain joining the It sequel cast below.
It's always seemed like a no-brainer, and now it may be close to happening:
confirms Jessica Chastain is in talks to star in the highly-anticipated It sequel. Per Variety, "negotiations are early and that the script is still being worked on, but both sides have officially begun discussing her coming on to the project." Ever since the first It hit theaters last year, fans have been pining for Chastain to take on the role of the adult Bev Marsh, played as a pre-teen by Sophia Lillis. Lillis herself even commented that she wanted Chastain to play her character as an adult (
), and Chastain was the number one choice to take on the role in
for the sequel.
Chastain and Muschietti have worked together once before on the indie horror film Mama. In the past, It director Andy Muschietti has
, "Jessi is an amazing actress and very good friend and I would love her to play Beverly." Chastain herself also expressed interest in the past,
:
"Well, I love Andy and [producer] Barbara [Muschietti]. I worked with them on Andy's directorial debut, you know, his film, Mama. His first film. And you know, Barbara is one of my best friends so...We'll see...Listen, of course, I want to work... they're my friends. They're like my family. Anything that they're doing I want to be a part of, so I hope we can make it happen."
It Chapter 2
Despite behind-the-scenes turmoil (director Cary Fukunaga left after developing it for years), It garnered
and broke
. The sequel was greenlit
after release.
Stephen King's lengthy tome of terror It jumps back and forth in time. In the book, a group of kids known as the Losers' Club battle an inhuman shapeshifting monster that feeds on children. The monster returns 27 years later, and so do the kids, now grown into successful adults. Andy Muschietti's hit 2017 adaptation broke the story in half, focusing only on the Losers as children. The sequel will bring the Losers back home to Derry, Maine, as adults to once again battle the malevolent Pennywise the Clown, played by once again by Bill Skarsgard.
In King's novel, adult Bev is a successful fashion designer in an abusive marriage. Bev's husband mirrors the relationship she had with her father as a child. In the book, after Bev flees her husband to head back to Derry, the husband chases after her. Whether or not the It sequel will keep this plotline remains to be seen. Andy Muschietti hasn't officially committed to helming the sequel yet, but he's expected to return. The script will be written once again by Gary Dauberman.
It Chapter 2 will hit theaters on September 6, 2019.