Star Wars Bits: Rey In Disneyland, Filoni On 'Rebels,' And A Maz Kanata Romance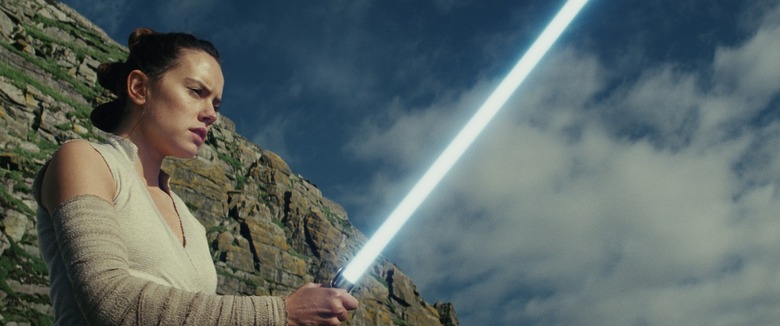 In this edition of Star Wars Bits:
Dave Filoni dishes on the latest episodes of Star Wars Rebels
An update on Star Wars mobile game Rise to Power
A petition to get Ava DuVernay into the director's chair
Confirmation from the Master Codebreaker himself on a certain ship...
And much more!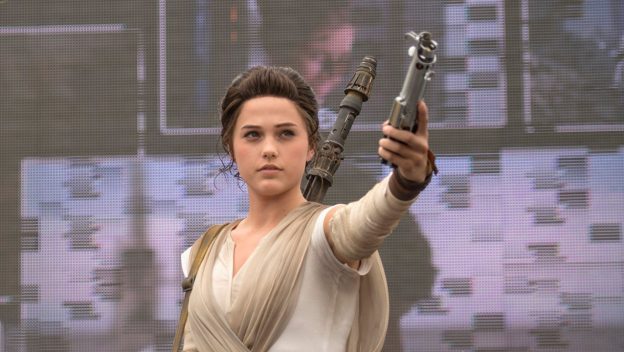 Rey from nowhere? More like Rey from Disneyland! According to the Disney Parks blog, the character of Rey will begin greeting guests at the Star Wars Launch Bay in Tomorrowland starting in May. How old is socially acceptable to ask for an autograph? Asking for a...niece.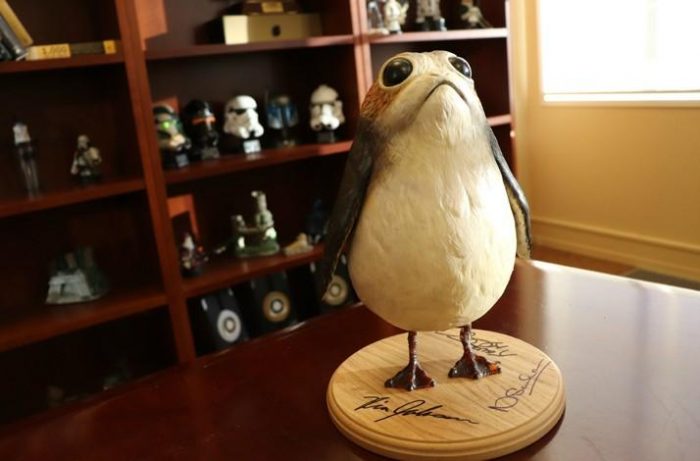 Lucasfilm continues to use the Force for good by teaming up with the charity organization Tipping Point to raise funds for families affected by devastating fires in Napa and Sonoma. Through IfOnly, fans will have a chance to bid on original props from The Force Awakens and The Last Jedi, including a signed Stormtrooper helmet and a signed Porg maquette. Read more about the campaign here.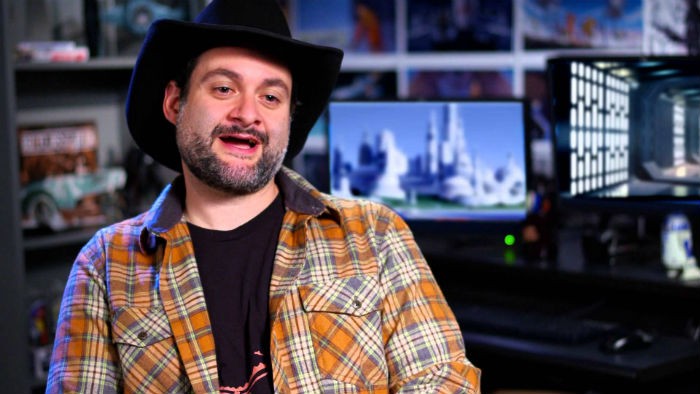 Dave Filoni, the almighty puppeteer of our heartstrings, gave a short but sweet interview to ABC News on the subject of this week's episodes of Star Wars Rebels, which kick off the long-awaited (and long-dreaded) last few episodes of the series. He also touched upon the secrecy surrounding the details of those last few episodes, which just about rivals Game of Thrones: "There's only a small group of people that actually know the entire ending of the series," Filoni said. "I have all their names written down in my office. I know exactly who knows what. It's my best attempt to keep all of this from getting out." May the Force be with you, Dave!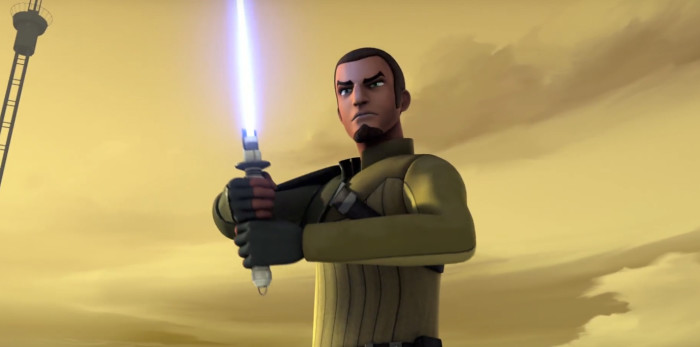 Every single frame of Star Wars Rebels is constructed with such meticulous care, and the latest two episodes are no exception. In an excellent interview with Syfy Wire, Filoni shares many behind-the-scenes details that'll pry open your tear ducts once more, such as an explanation for Kanan's haircut and a sweet observation about Chopper. So, grab a new supply of tissue boxes and be sure to check out the full interview over at SyFy Wire.
Spotted this. Curious AF. #StarWarsRebels pic.twitter.com/22dUgbCdHn

— Geek Girl Diva (@geekgirldiva) February 20, 2018
On Twitter, Geek Girl Diva (also the author of the above interview with Filoni) noted a similarity between a mural that appeared in a trailer for the last few episodes of Rebels and the design on the slab of stone that the Loth-wolves left for Ezra in "Dume." To paraphrase Justin Bieber: What does it mean??
Yoda may think that size matters not, but James Raiz's 15-foot mural depicting every character from the Star Wars live action movies proves that bigger is better. Check out the video above from Raiz's YouTube channel for more on the making of this masterpiece.
Now this one's a stumper: Mark Hamill posted a (wonderful) set of photos on Instagram to celebrate his collaboration with Laura Dern in The Last Jedi, declaring in a wry tone: "It was nice almost working with you. xoxo from your deleted-scene partner." Fans are bending over backwards to attempt to figure out how Hamill's Luke Skywalker and Dern's Admiral Holdo could have shared a scene together if Holdo completed her suicidal maneuver well before Luke's Force projection stepped onto Crait. My guess? An earlier cut of TLJ was much, much different...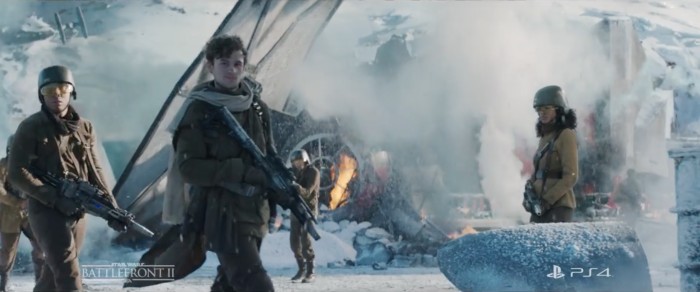 It's rumor mill time: ScreenRant reports that Lucasfilm may be looking for a different game studio to replace EA after the disappointing release of Star Wars: Battlefront II. Of course, internet rumors should be taken with a grain of Crait salt, but it's no secret that gamers and Star Wars fans were vocally underwhelmed by the much-hyped Battlefront II.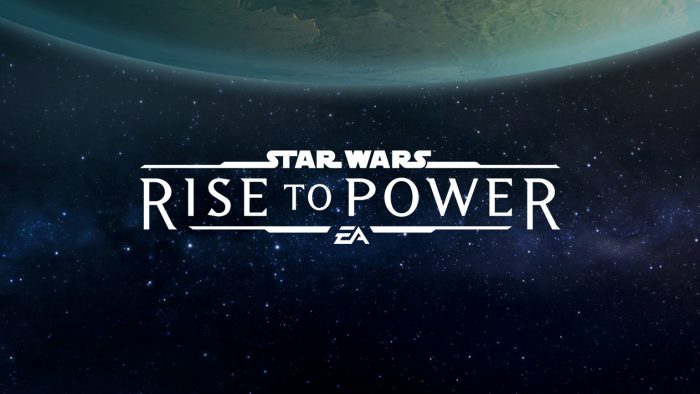 Then again, maybe Lucasfilm is still shipping itself pretty hard with EA, since StarWars.com just announced a new update on an EA-produced mobile game called Star Wars: Rise to Power. The strategy game, still in the pre-Alpha stage of development (but available in a limited capacity on Google Play), allows players to channel General Obi-Wan Kenobi and test their diplomacy skills. If that fails, be sure to try out some more "aggressive negotiations"!
In 100 days... #HanSolo pic.twitter.com/gEHUV8M3LT

— Star Wars (@starwars) February 14, 2018
Smugglers and scoundrels, assemble! Lucasfilm has released a new theatrical poster for Solo: A Star Wars Story featuring the main players in the upcoming film. The Western theme is strong with this one.
We're building a crew. The best in the galaxy! 💫 @starwars #HanSolo pic.twitter.com/4zGl1lTVoR

— LEGO (@LEGO_Group) February 18, 2018
Meanwhile, in virtual LEGOland, LEGO released its own versions of the Solo character posters publicized by Lucasfilm – complete with LEGO puns!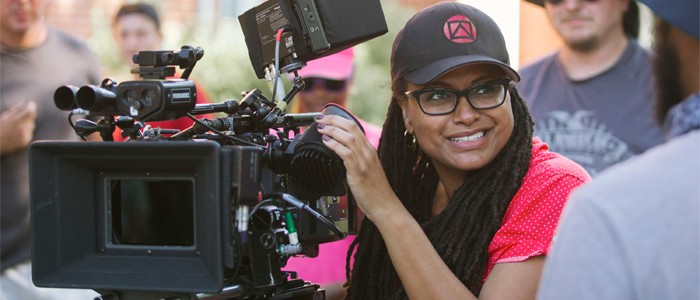 After Lucasfilm's announcement that Game of Thrones showrunners David Benioff and D.B. Weiss would be taking charge of a new slate of Star Wars films, some fans railed against the idea of two more white men getting an opportunity to write and direct for the galaxy far, far away. Many believe that non-white, non-male director Ava DuVernay (who had some stellar creative input for one of the best scenes in The Force Awakens) should get a shot – and one fan, Sarah, created a petition on Care2 to express support for DuVernay.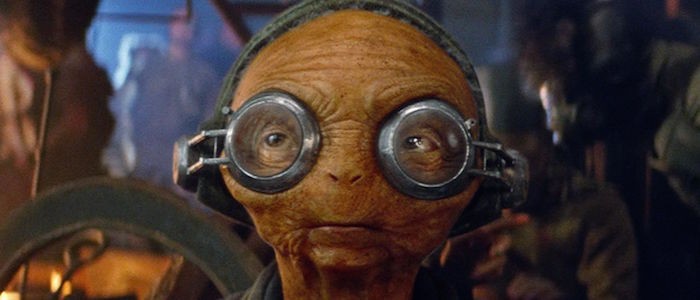 In an interview with Yahoo!, Justin Theroux confirms what fans have long suspected since a suggestive line delivery in The Last Jedi: Theroux's character, the Master Codebreaker, and Lupita Nyong'o's shriveled and sassy Maz Kanata totally did it. "I can definitely confirm it," he said. "That happened — she's a bobcat!" Meanwhile, no word on why Theroux and Jennifer Aniston broke up...cough cough...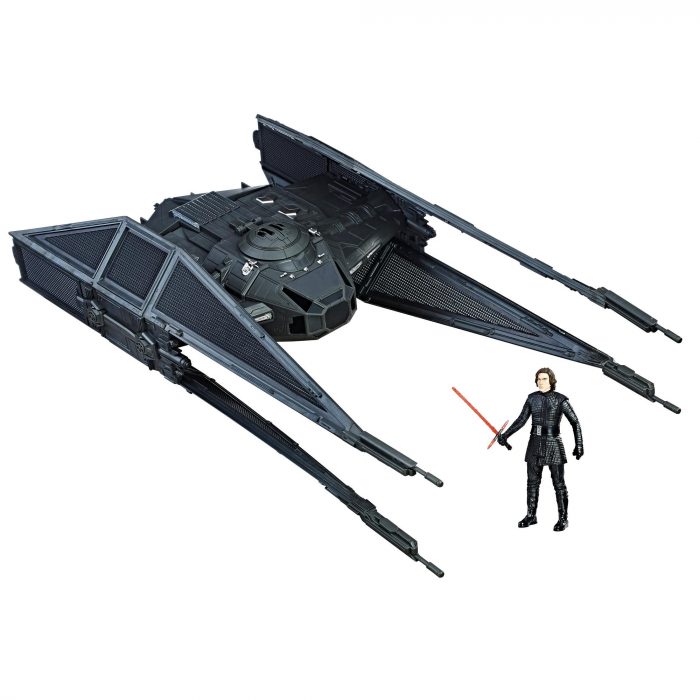 Usually, toy designs are based on movie appearances. But for The Last Jedi, one specific toy influenced an important design change for Kylo Ren's TIE silencer in the actual film. "Initially, the plan was to have missiles on the underside, and shoot them off, and that was it," Mike Mulholland, ILM's VFX said, as reported by the Radio Times. "But halfway through production Rian [Johnson] got a toy, a prototype toy of the Kylo fighter. And they had the missiles on the side wings! So we went and redesigned a bit of it [in the movie] so that we could open it up and pop them out."
In a video interview with Entertainment Tonight's Ash Crossan, Lando Calrissian actor Donald Glover explains how Solo: A Star Wars Story differs from the other live action films: "It's a lot more fun." We know there'll be a lot fewer deaths than Rogue One, that's for sure. This deal is getting better all the time!