'Saturday Night Live' Sets March 2018 Hosts, Including The Return Of Bill Hader And Charles Barkley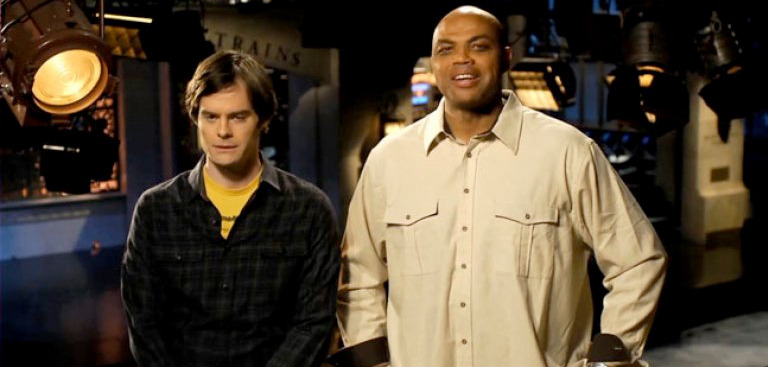 Saturday Night Live is in the middle of a break while NBC's programming is dominated by Olympics coverage day in and day out. But they'll be making a return in the first week of March with three shows in a row, featuring three interesting hosts, and three eclectic musical guests.
Kicking off this trio of episodes on March 3 will be former NBA player and Emmy-winning sports analyst and commentator Charles Barkley. He's hosted several times before and is one of the show's few recurring athlete hosts. Barkley is always game for making fun of himself, and his episodes are usually a good time. As for the other two hosts, one is a first-time, and the other is an SNL veteran.
Joining Charles Barkley as first time musical guest will be Grammy-nominated hip-hop trio Migos. The group's new album "Culture II" debuted in the top spot on the Billboard 200 chart not too long ago. Will they be the kind of musical guest who has fun in sketches on the show, or will they keep it strictly to their performance? We'll see.
Sterling K. Brown Debuts As Host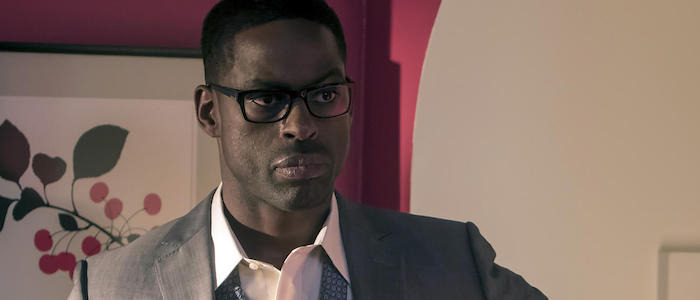 The next weekend on March 10 will see This Is Us star Sterling K. Brown giving NBC a little self-promotion by making his hosting debut. Brown has been making all sorts of waves this year by winning a Golden Globe, Screen Actors Guild award and Emmy for his role on This Is Us, as well as his turn on American Crime Story: The People vs O.J. Simpson. Brown also has a small role in Marvel's Black Panther, so he'll have plenty to talk about during his monologue. He's usually a dramatic actor, so it'll be interesting to see his comedic chops, especially in a live sketch comedy setting.
Joining Brown as musical guest will be another fresh face with Grammy nominee James Bay making his debut on SNL. Bay has a new album coming out later this year, and the first single from it, "Wild Live" just premiered earlier this month. He's quite the big deal across the pond, and this will surely boost his profile in the United States.
Bill Hader Hosting Saturday Night Live for a Second Time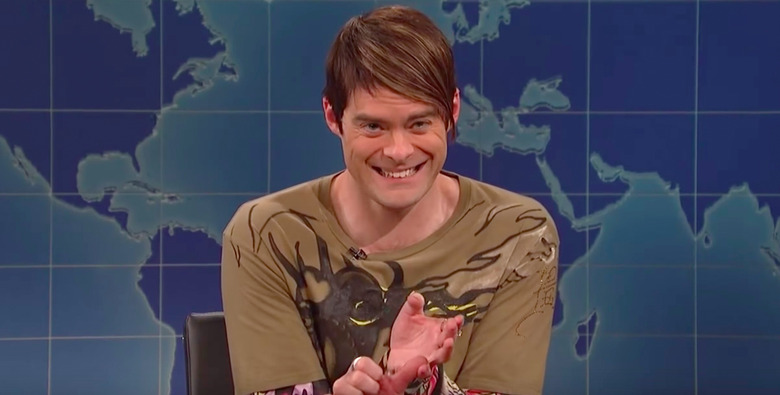 Finally, the St. Patrick's Day episode on March 17 will see former cast member Bill Hader returning to the show that made him famous. Hader has his own show coming to HBO next month in the form of Barry, so returning to SNL will be a good way to let his fans know that's on the way. It should also end up being a fantastic episode, hopefully with Hader reprising some of his signature characters.
Hader will be joined by musical guest Arcade Fire, marking their fourth appearance on the show as musical guest. They don't have a new album or anything, but maybe they're one of Bill Hader's favorite bands or something like that. They've gotten in on a few sketches in previous appearances before, so maybe they'll have some fun with Bill Hader this time.
***
This sounds like a great trio of episodes to make spring lively. Hopefully, the writers and cast are refreshed after their Olympics break and they're ready to deliver some big laughs with this line-up of talent.