How The Cast Of 'Skins' Became Today's Biggest Well Of Fresh Talent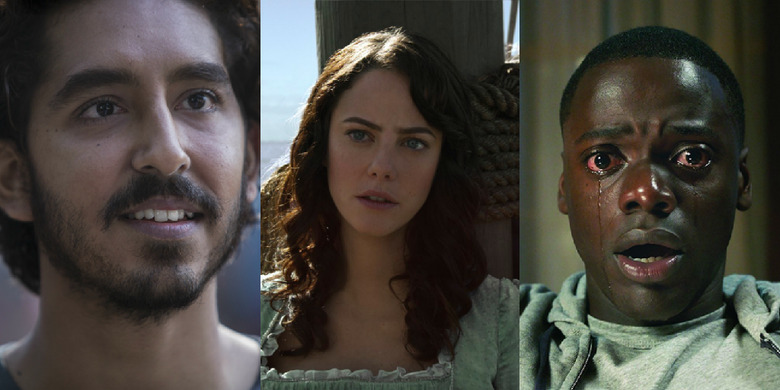 Don't underestimate those soapy teen shows. Because in 10 years, they may produce the era's most promising Oscar-nominated actors.
Take Skins, for example. No, not the middling U.S. remake of the series that aired on MTV, but the original U.K. version which aired on E4 from 2007 through 2013. It was a grimy teen drama that inspired controversy with each of its drug-fueled, sexually charge storylines. But it also delved into deeper issues of mental illness, dysfunctional families, bullying, and suicide. While that makes Skins sound like no more than a British version of the teenage soap Degrassi — or worse, a sexy after-school special — the series never became too cloying. And that's because of its stellar cast.
A cast that includes two Oscar nominees, an X-Men superhero, a YA dystopia star, and two Game of Thrones actors. We probably haven't seen such a latent pool of talent since Freaks and Geeks.
Who knew that an edgy teen series that has inspired dozens of Tumblr gif sets about ~British party aesthetic~ could have spawned the likes of Oscar-nominated Dev Patel (Lion) and Daniel Kaluuya (Get Out)? Or produced some of the most exciting young rising stars like Maze Runner's Kaya Scodelario and Unbroken's Jack O'Connell? It seems like a miraculous coincidence to anyone who hasn't seen the show, but if you watch just one episode of the series (at least from the first and second generation) you could see that these scrappy British kids are just plain talented.
Dev Patel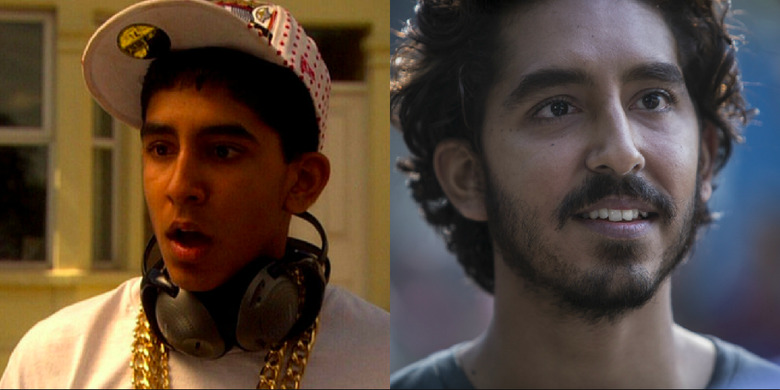 Then: Dev Patel played the kooky, sex-obsessed Anwar whose devout Muslim roots never got in the way of his hijinks. Anwar could have easily been written off as the comic relief — and for the most part, he was — but Patel did get to chew on some meaty character development, often relating to his struggle between appeasing his strict Pakistani parents and his wild-partying friends.
Now: Patel is easily the biggest success story to come out of Skins, becoming a breakout star in Danny Boyle's 2008 film Slumdog Millionaire and garnering an Oscar nomination for 2016's Lion. While he's made his share of missteps (Last Airbender and Chappie, anyone?) Patel can do no wrong — especially when he has the steady paycheck of the Exotic Marigold Hotel movies, which are insanely popular with the Baby Boomer crowd.
Nicholas Hoult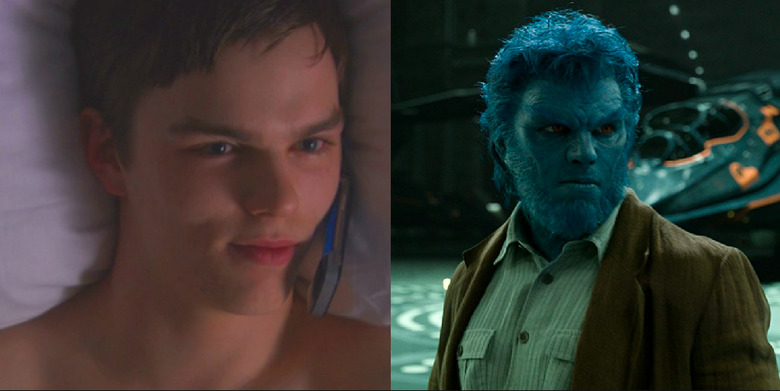 Then: The charismatic golden boy of the first-generation cast, Nicholas Hoult played Tony Stonem, the cool and manipulative leader of his group of friends. But as much as he low-key bullied and irritated his friends and parents, he was deeply empathetic.
Now: Hoult was actually child star before Skins (About a Boy), but the teen drama catapulted the actor to teen heartthrob status. He remained mostly in that niche for a few years, bouncing between British indie dramas and a few Hollywood blockbusters like Jack the Giant Slayer and Warm Bodies. But Hoult is probably best known now as Beast in X-Men: First Class, Days of Future Past, and Apocalypse. He also gave an affecting performance in Mad Max: Fury Road. Hoult seems right on the cusp of getting that breakout role — he was set to play Nikola Tesla in the embattled prestige pic The Current War. But for now, Hoult seems to shine best in big ensemble films. At least he dated Jennifer Lawrence.
Daniel Kaluuya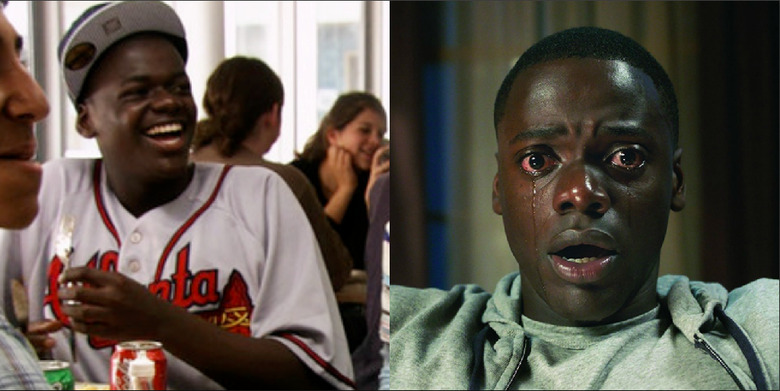 Then: Daniel Kaluuya was sadly not a main cast member of the first generation of Skins, but a recurring character nicknamed Posh Kenneth. But every scene he was in was a riotously funny and should have led to him becoming a main character. But for the most part, he was on the periphery with a few funny one-liners.
Now: The Skins producers must be punching themselves now. After giving a buzzy performance in Black Mirror, Kaluuya went on to star in Jordan Peele's groundbreaking horror film Get Out, winning accolades and an Oscar nomination in the process. He's gone on to have a meteoric rise to success, recently starring in the zeitgeist-y Black Panther as W'Kabi. While he hasn't yet announced his next buzzy project, Kaluuya is a star on the rise — now especially that he's been pulled into the Bond 25 rumor mill.
Kaya Scodelario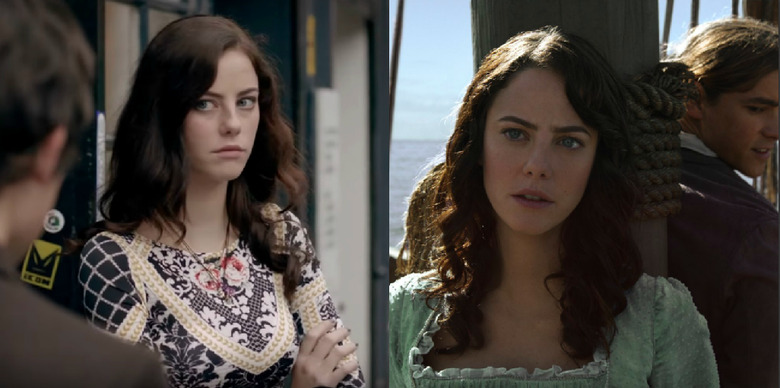 Then: Kaya Scodelario played the precocious younger sister of Hoult's Tony, Effy Stonem, in the first season and went on to become the main character in season 2 of Skins. Beautiful, mentally fragile, and sexually adventurous, Effy became the poster girl for every angsty teen girl and the subject of countless turmoiled Tumblr gif sets. The adulation for Effy's glamorous depression was honestly a little troubling, but there's no denying that Scodelario gave her all as the character.
Now: Scodelario is steadily becoming one of Hollywood's most promising stars, appearing as the female lead in the YA Maze Runner series and becoming one of the few redeeming factors of Pirates of the Caribbean: Dead Men Tell No Tales. While she's been mostly gaining fame in moderately-received blockbusters, Scodelario has been consistently promising and seems to be on the verge of truly breaking out.
Jack O'Connell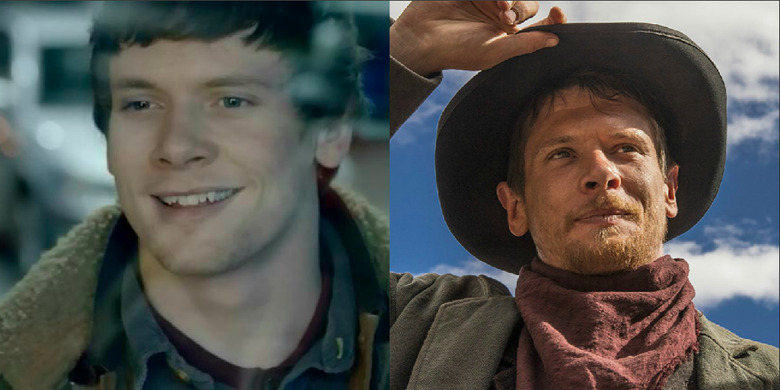 Then: Another second-generation member, Jack O'Connell played James Cook, the troubled hothead whose self-destructive actions hide a caring personality. There's nothing more to say about the character, nicknamed Cook, except that he was a punkish teen who fought for Effy's affections. That said, his current career is far more interesting.
Now: O'Connell gave a breakout performance in Angelina Jolie's World War II film, Unbroken, where he played the real-life war hero and Olympian athlete Louis Zamperini. He has since consistently worked with Hollywood A-listers, starring alongside George Clooney and Julia Roberts in the Jodie Foster-directed Money Monster. He currently stars in the acclaimed Netflix Western series Godless, where he received a Critics Choice Awards nomination for his role as the show's lead, Roy Goode. O'Connell is a rising star — who coincidentally is the only other Skins cast member to win the BAFTA Rising Star Award other than Kaluuya — and I would bet good money that he will be the show's next Oscar nominated cast member.
Hannah Murray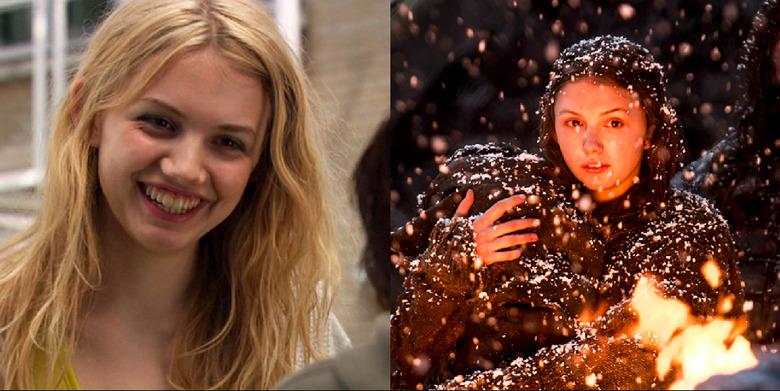 Then: Hannah Murray was Cassie, the waifish, dreamy girl of the first generation who was the object of the nerdy Sid's affections. She also said "wow" a lot. Murray gave a lot of dramatic weight to Cassie's struggle with eating disorders and anorexia, and even went on her own journey of self-actualization outside of the Manic Pixie Dream Girl label that the other characters tried to box her into.
Now: Murray now plays a supporting character on Game of Thrones, Gilly, which admittedly doesn't quite give her as much to do as her role in Skins. But she's now recognizable to a whole new demographic as Sam's wildling girlfriend — the audience for HBO's high fantasy would certainly never tune into a British teen drama, no matter how much sex is had in it.
Joe Dempsie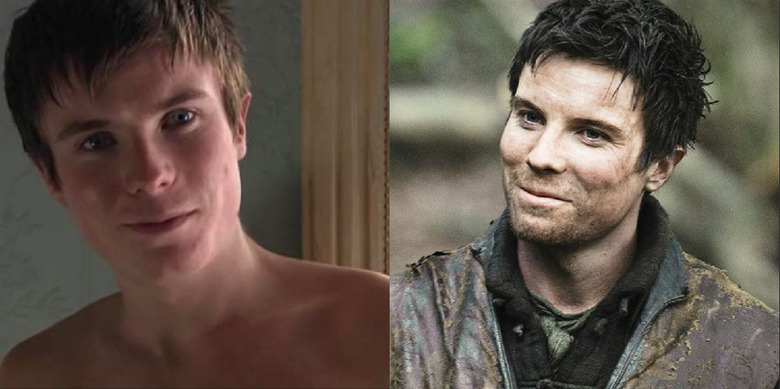 Then: Joe Dempsie played the show's resident tragic character, Chris Miles. A wild-partying teen, Chris used his hedonistic lifestyle to hide his struggles over his broken family. But just as Chris began to be redeemed (through the power of love, of course) he suddenly suffered a subarachnoid haemorrhage and died — leaving his friends reeling and producing one of the most heart-wrenchingly memorable scenes from the series.
Now: Speaking of Game of Thrones, Dempsie accompanies Murray in representing Skins on the HBO fantasy series — though his subplots are far removed from Gilly's. Dempsie appeared as Gendry Waters since the first season of Game of Thrones and was a supporting character in Arya and Jon Snow's storylines in season 2 and season 7. Physically, he probably had the biggest glow-up of all the cast members, shedding his pimpled complexion for rippling abs and biceps, which he got to show off in a few shirtless shots and fight scenes (sadly, not a shirtless fight scene).