'Black Panther' Box Office Numbers Are Even Bigger Than Expected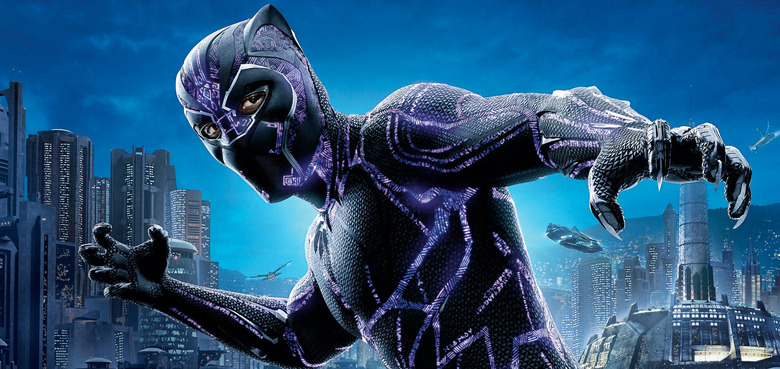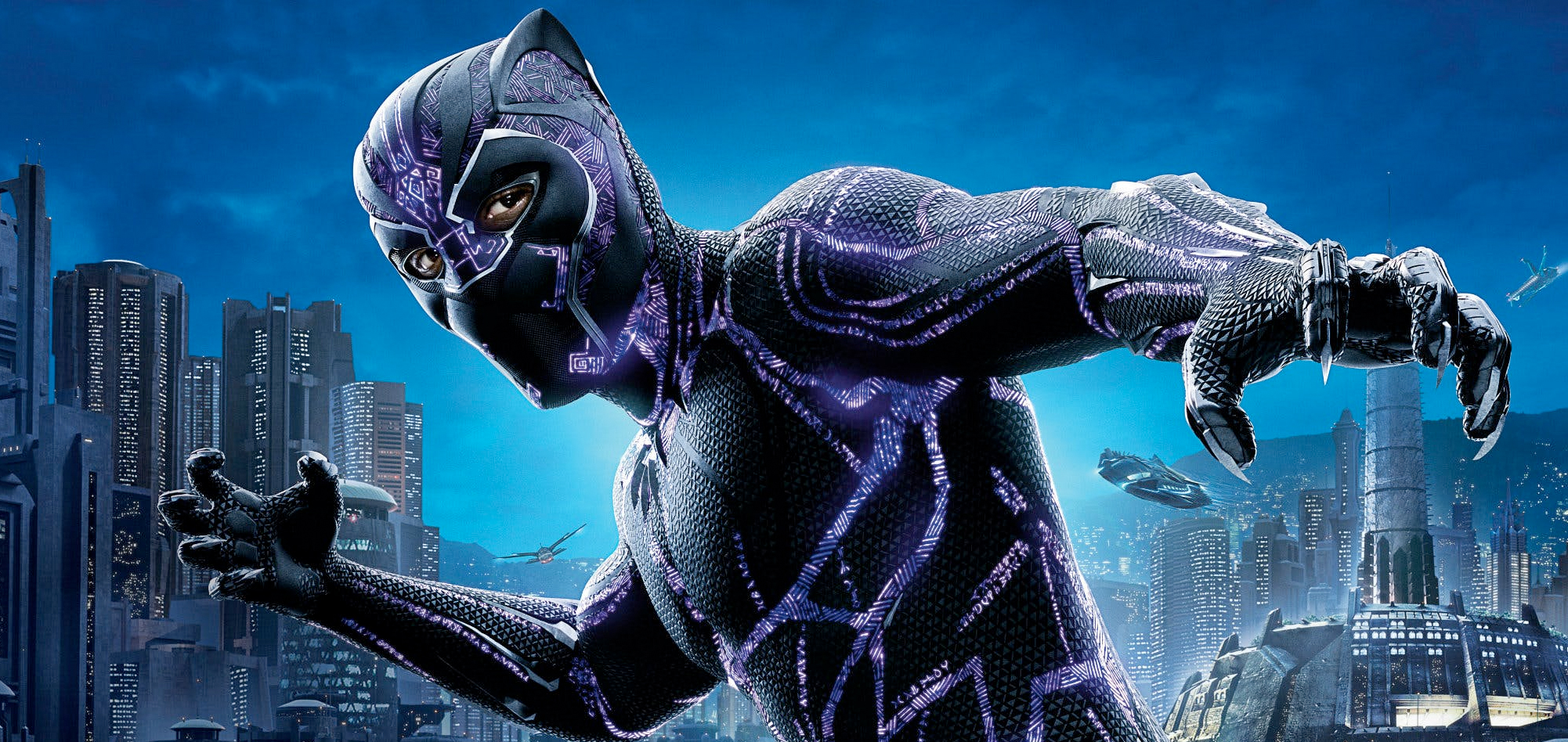 Over the weekend, the Black Panther box office numbers were already exceeding even the most generous predictions. Disney estimated that their three-day opening weekend was going to be $192 million while the four-day holiday weekend was projected to rake in $218 million. But the Black Panther box office haul has gotten even bigger.
The latest Black Panther box office numbers have the movie pulling in $201.8 million for the three-day opening weekend, and the Presidents' Day holiday total is projected to be $235 million. Those numbers have it shattering records already, and there's a chance it could pass up some huge blockbusters on the box office charts still.
The Hollywood Reporter has the latest numbers. With the new domestic total, the film will still land at the #5 spot on the list of the biggest opening weekends of all time. It's much further above Avengers: Age of Ultron's opening at $191.3 million, but still not enough to pass The Avengers at $207.4 million. However, it could still end up climbing some other charts.
The projected four-day total has Black Panther already passing Jurassic World in the #3 spot for best four-day gross, but if the numbers keep climbing (as rival studios and industry insiders are predicting), it could pass Star Wars: The Last Jedi at #2 with $241.6 million. However, it's unlikely to top Star Wars: The Force Awakens at #1, with its gargantuan $288.1 million four-day total.
Over the weekend, Black Panther earned the second biggest Sunday gross ever with $60.1 million. That puts it just behind Star Wars: The Force Awakens at $60.6 million. That's quite the close call, and there's a chance it could end up breaking that record entirely when the official numbers are tallied.
Otherwise, no matter how much higher the Black Panther box office numbers climb, the film has already set records for the biggest opening for an African-American director, the biggest February opening, and the biggest Presidents' Day opening.
Globally, Black Panther performed well, though not quite as big as in the United States. The film opened in nearly every international market except Russia (Feb. 22), Japan (March 1) and China (March 9), adding $169 million to the global box office through Monday. It's enough to earn the movie the 15th biggest international opening of all time. Across the pond, the movie even earned the second best opening for a Marvel movie, just behind Avengers: Age of Ultron.
There will be plenty more Black Panther box office news as the official, precise numbers are finalized, so stay tuned to find out all about the records broken by the Marvel movie.