The Morning Watch: 'Black Panther' Easter Eggs, 'Jumanji: Welcome To The Jungle' VFX Breakdown & More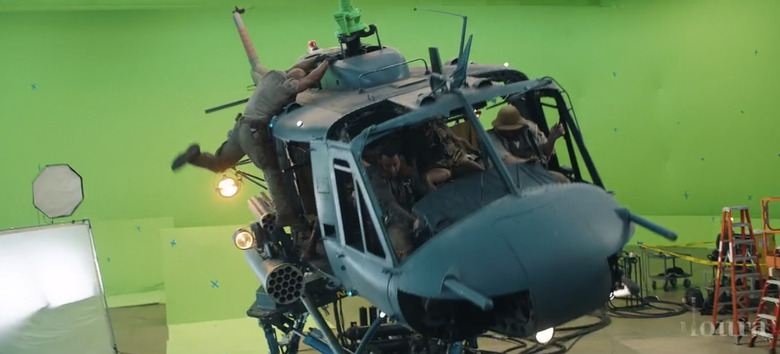 The Morning Watch is a recurring feature that highlights a handful of noteworthy videos from around the web. They could be video essays, fanmade productions, featurettes, short films, hilarious sketches, or just anything that has to do with our favorite movies and TV shows.
In this edition, check out a ton of Easter eggs you might have missed while being enamored with Marvel's Black Panther. Plus, see how the visual effects of Jumanji: Welcome to the Jungle brought the jungle of the mystical board game turned video game to life, and see what Paul Thomas Anderson's Phantom Thread would be like with a different character in the lead role.
First up, Mr. Sunday Movies takes a deep dive into the various Easter eggs, comic references and Marvel Cinematic Universe hints that you might have missed while enjoying Black Panther the first time around. There are plenty of moments pulled straight from the comics, changes in characters and much more to learn about.
Next up, the visual effects company Iloura posted a visual effects breakdown showing off the work they put into the smash box office hit Jumanji: Welcome the Jungle. Their work included created the rhinos and the stampede through the valley and the helicopter sequence in the middle of it. However, they also created digital doubles of Dwayne Johnson and Karen Gillan for stunts that they couldn't do themselves for one reason or another.
Finally, some genius took the trailer for Phantom Thread and recut it using footage of Will Ferrell as the eccentric fashion designer Mugatu from the comedy Zoolander. Honestly, all I want to see is Paul Thomas Anderson remake this movie with Mugatu now.