J.J. Abrams Won't Let Fan Outcry Impact His Vision For 'Star Wars: Episode 9'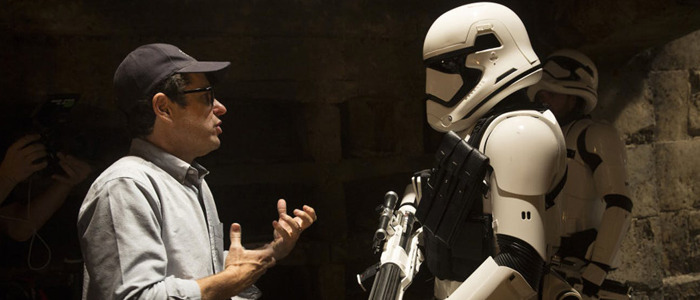 Following the release of Star Wars: The Last Jedi, there was plenty of fan outcry from those who did not like the direction that Rian Johnson took with this latest trilogy of films in the sci-fi saga. Some of the complaints stemmed from sexist, bigoted fans who were upset at how prominent certain female characters were featured, but other criticism came in the form of certain story points, character arcs and creative decisions. But J.J. Abrams isn't letting any of that influence his plans for the saga.
Star Wars Episode 9 brings The Force Awakens director J.J. Abrams back behind the camera to finish the trilogy he started in 2015. For fans who didn't like what The Last Jedi brought to the table, they see this as a chance for Abrams to set things right. However, any complaints that fans registered about The Last Jedi won't determine where the story goes next or how it gets there.
J.J. Abrams Doesn't Care About Sexist Fans
J.J. Abrams recently sat down for a chat with IndieWire where conversation turned to the criticism surrounding The Last Jedi. Specifically, Abrams was asked about certain sexist fans who have taken their distaste of the movie so far that they created an alternate cut of the movie taking out all of the female characters. But Abrams doesn't see these fans as having any relevance. If anything, for some reason they're desperate to find things they hate in the things they love. Abrams said:
"Star Wars' is a big galaxy, and you can sort of find almost anything you want to in 'Star Wars.' If you are someone who feels threatened by women and needs to lash out against them, you can probably find an enemy in 'Star Wars.' You can probably look at the first movie that George [Lucas] did and say that Leia was too outspoken, or she was too tough. Anyone who wants to find a problem with anything can find the problem. The internet seems to be made for that."
Indeed, these fans are going to find something they dislike about almost anything if they want to. But what about the fans who have more legitimate criticism of the movie? While there are the over zealous bigoted fans who no one cares about, what about the fans who simply didn't like the story decisions Rian Johnson made in The Last Jedi? Will their outcry make a difference?
Will Legitimate Fan Outcry Change Star Wars Episode 9?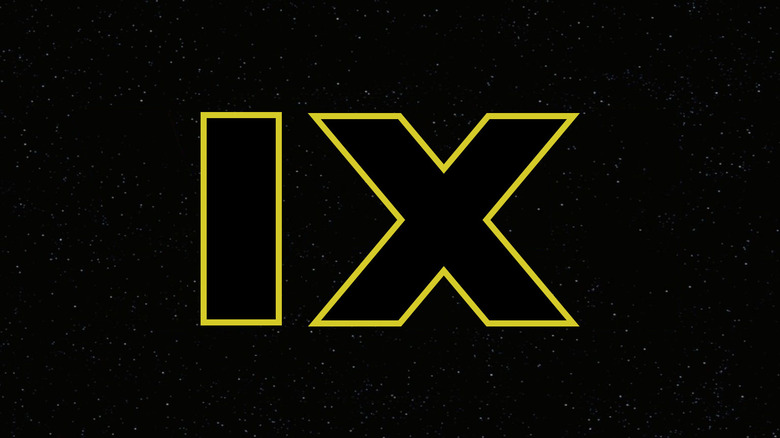 Star Wars has some of the most vocal fans in the world. But Abrams isn't the kind of filmmaker who is going to pander to those who want him to "fix" Star Wars after The Last Jedi didn't deliver what some of them wanted. When asked whether the response from some fans will change what he has planned to finish this story, Abrams said:
"Not in the least. There's a lot that I would like to say about it, but I feel like it's a little early to be having the 'Episode IX' conversation ... I will say that the story of Rey and Poe and Finn and Kylo Ren — and if you look, there are three men and one woman, to those that are complaining that there are too many women in 'Star Wars' — their story continues in a way that I couldn't be more excited about and cannot wait for people to see."
Obviously Abrams has his own opinions about the side of the fanbase who didn't like Star Wars: The Last Jedi, but he's not ready to offer those up yet. Maybe he will sometime down the road, but for now he's looking forward to continuing the story of these new characters. Either way, Abrams already dealt with some fan backlash following The Force Awakens, so it's nothing new. When it comes to fan perspective, he's got a good head on his shoulder and doesn't let it shake him up:
"I think everyone is going to have their point of view. Certainly something I discovered early on in the 'Star Wars' world, is that you're going to have an incredibly passionate and vocal fanbase, and they're all going to have a lot of specific opinions."
You can't please all of the people all the time. That's always going to be the case, especially with Star Wars (and the box office seems to be indicative of that). And Abrams will just push forward to tell the story he wants to tell, and hopefully it's one that fans are happy to see when it arrives on December 20, 2019.