'Big Little Lies' Season 2 Brings Back Laura Dern, Shailene Woodley And Zoe Kravitz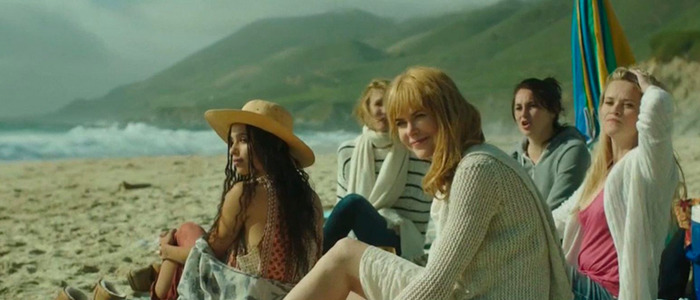 Break out the wine: the Big Little Lies gang is officially getting back together. While we already knew that Nicole Kidman and Reese Witherspoon were officially returning for Big Little Lies season 2, now we have confirmation that Laura Dern, Shailene Woodley and Zoe Kravtiz are coming back as well. They join new cast member Meryl Streep in the hit HBO series.
Let there be no more doubt: the core cast of Big Little Lies are returning for the second season. HBO has confirmed that Laura Dern, Shailene Woodley and Zoe Kravitz will all be back for more Lies when the second season arrives. The three actresses will be reuniting with already-confirmed stars Nicole Kidman and Reese Witherspoon. Rounding out this dynamite cast is some newcomer named Meryl Streep; have you heard of her?
The second season will "continue to explore the malignancy of lies, the durability of friendships, the fragility of marriage and, of course, the vicious ferocity of sound parenting." Woodley's character Jane Chapman "will be processing Perry's sudden death in the storyline, while trying to build a new life for herself and her son, Ziggy." Dern's character Renata Klein "will be faced with new challenges in her marriage." And Kravtiz's character Bonnie Carlson "will confront her past while struggling to come to terms with Perry's death."
Somewhere in the midst of all this, the characters will be drinking lots and lots of wine, I'm sure.
Big Little Lies was originally planned as a one-and-done series, with the first season, adapted from the novel by Liane Moriarty, being the sole season. But Big Little Lies was so well-regarded by critics and audiences, and the cast had such a great time working together, that a second season became all but inevitable.Big Little Lies season 2 will introduce Streep's character as the mother of Alexander Skarsgard's character from season 1, which makes her the mother-in-law of Nicole Kidman's character Celeste Wright. I won't give away spoilers, but if you've seen season 1, you know exactly what the deal was with Skarsgard's character, and you know what happened to him. You therefore know why the arrival of his mother in season 2 is bound to present a whole new slew of problems and tension.
Series creator David E. Kelley will write all seven scripts for season 2, and American Honey director Andrea Arnold will helm the entire season. There's no date set yet for Big Little Lies season 2, but you can likely expect the show to arrive sometime in 2019.