'Gringo' Trailer: David Oyelowo Gets Caught Up In A Mexican Drug Deal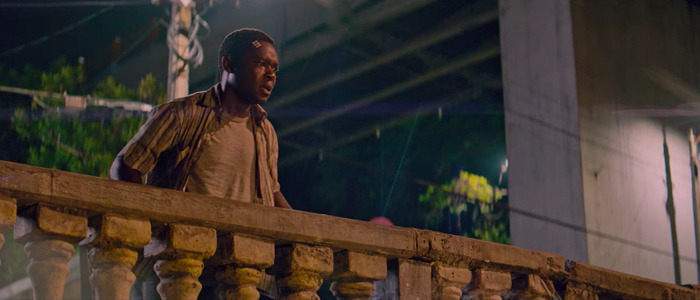 After watching the newest Gringo trailer, I only have one question: what kind of dirt does the casting director have on David Oyelowo and Charlize Theron?
I'm joking, but once you see the antics on display in this corporate drug "comedy," you might understand that line of thinking. How did such a solid cast – which also includes Thandie Newton, Joel Edgerton, Amanda Seyfried, Kenneth Choi, and Sharlto Copley – get roped into...this?
Gringo trailer
Not one, but two car crash "jokes" in under fifteen seconds? (facepalm)
There's always the possibility that this is just a poorly constructed trailer. Maybe there's more going on than meets the eye. But it seems equally likely that at least some of this cast came on board as a favor to Joel Egerton's brother Nash Edgerton, who happens to be directing this movie.
Nash Edgerton's Short Films
Nash, a prolific stuntman, editor, producer, writer, and director, only has one directorial feature under his belt. But he's part of an Australian filmmaking collective called Blue-Tongue Films, and he's directed a ton of shorts – many of which are pretty damn good.
If you can, try to carve out a few minutes to watch Spider, a 2007 short he wrote with Animal Kingdom director David Michod. For something that's only a few minutes long, it's packed with a couple twists you may not see coming:
Then there's 2011's Bear, a sequel (also written by Edgerton and Michod) that I first saw at that year's Sundance Film Festival. Edgerton reprises his role as Jack, and Teresa Palmer (Lights Out) plays his new girlfriend this time around.
I'm not sure how the same guy who made such interesting shorts could be the creative force behind Gringo (which looks painfully unfunny and tonally all over the place in this trailer), yet here we are.
In any case, Anthony Tambakis (Warrior) and Matthew Stone (Intolerable Cruelty) wrote Gringo's screenplay, and you can read the film's official synopsis here:
An exhilarating mix of dark comedy, white-knuckle action and dramatic intrigue, Gringo joyrides into Mexico, where mild-mannered businessman Harold Soyinka (David Oyelowo) finds himself at the mercy of his back-stabbing business colleagues back home, local drug lords and a morally conflicted black-ops mercenary. Crossing the line from law-abiding citizen to wanted criminal, Harold battles to survive his increasingly dangerous situation in ways that raise the question: Is he out of his depth — or two steps ahead?
Gringo arrives in theaters on March 9, 2018.