The Morning Watch: Black Panther Edition - Anatomy Of A Scene, Ryan Coogler Surprises Film Students & More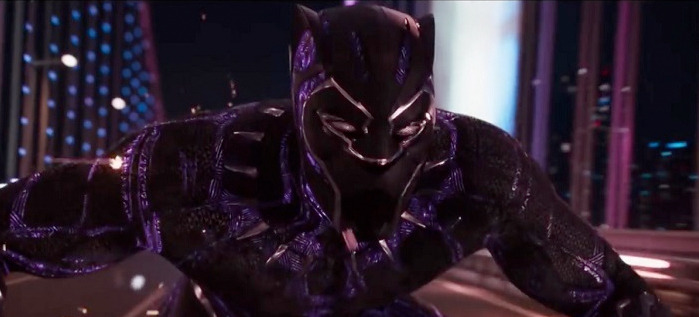 The Morning Watch is a recurring feature that highlights a handful of noteworthy videos from around the web. They could be video essays, fanmade productions, featurettes, short films, hilarious sketches, or just anything that has to do with our favorite movies and TV shows.
In this special Black Panther edition, watch as director Ryan Coogler breaks down a key sequence from the Marvel movie hitting theaters this weekend and also surprises a group of film students. Plus, check out an extensive interview with Chadwick Boseman on morning radio's The Breakfast Club, and watch as he and co-star Danai Gurira play with Vanity Fair's Fear Box.
First up, Ryan Coogler took the time to break down a scene from Black Panther for The New York Times. He doesn't provide much insight into the making of the scene itself, but rather provides information about some of the characters involved, and also what his goal was in creating a chase sequence like this in the middle of the movie.
Next up, Marvel also made sure Ryan Coogler also had some time to stop by the Ghetto Film School in Los Angeles where he talked with 30 students and announced the presentation of a $50,000 grant from Synchrony Bank and invited them to the world premiere of Black Panther where they all got to interview cast members and be among the first to see the film.
If you've got 36 minutes to spare today, it's worth listening to this Chadwick Boseman interview with The Breakfast Club on Power 105.1 FM to talk about all things Black Panther. The candid discussion also turns to some of the famous biopic roles that he's turned down and other Marvel chatter.
Finally, Chadwick Boseman and Danai Gurira have some fun with each other by playing in Vanity Fair's Fear Box. Each of the stars has to touch something inside of the box without seeing it while the other tries to give them clues to figure out what it is.