Iconic Horror Magazine Fangoria Has Risen From The Grave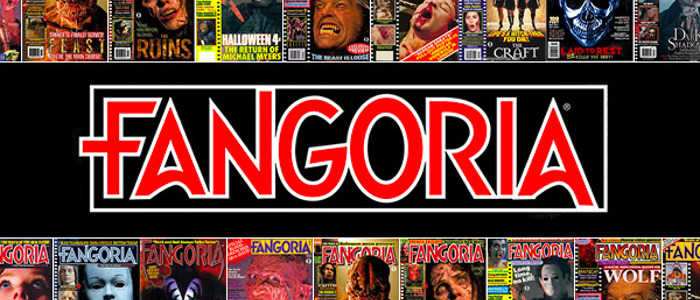 For decades, Fangoria was the number one name in horror, offering in-depth looks at horror movies of every shape and size. Then it all ended. But like a slasher in a never-ending horror franchise, you can't keep Fangoria down for long. Today comes word that the iconic horror magazine will rise from the grave and launch new print issues.
Fangoria Lives!
When I was growing up, Fangoria was a very big deal. From its glossy pages came in-depth stories revolving around horror films new and old. Its colorful, gore-laden covers called out to you. Then it all ended. The magazine fell upon financial troubles, its online equivalent dried up, and it seemed Fangoria might be dead and buried. Thankfully, it lives again.
Cinestate CEO Dallas Sonnier, producer of Bone Tomahawk and Brawl in Cell Block 99, purchased Fangoria from previous publisher Thomas DeFeo. Now, the magazine will re-launch with new Editor-In-Chief Phil Nobile Jr. Nobile, the Editor-At-Large of Birth.Movies.Death, will also act as the Creative Director for the brand.
"There needs to be a Fangoria," says Nobile in a press release about the news. "The magazine was a constant presence in the genre since 1979 – and then one day it was gone. That felt, to us, tragically incorrect. Fango was, for multiple generations, a privileged window into the world of horror. It gave us access to filmmakers' processes and secrets, opened our eyes to movies we might have otherwise missed, and nurtured a wave of talent that's out there driving the genre today. I'm proud and excited to be part of the team that's bringing this institution back."
The Future of Fangoria

Former Fango editors Tony Timpone and Michael Gingold will return to the magazine with their own columns, and to consult for the company. Additional contributors include S. Craig Zahler, Ashlee Blackwell, Samuel Zimmerman, Grady Hendrix, Meredith Borders, Rebekah McKendry, and Preston Fassel.
"We are fully committed to restoring faith in Fangoria with the horror fan community, so many of whom bought subscriptions, but never received their magazines," says Sonnier. "We have also been reaching out to previous Fangoria contributors to introduce ourselves and invite them back into the tent for future collaborations. This is a process, but we are confident in our ability to earn back trust and be good partners in a brand that personally means so much to so many awesome people."
Fangoria will reemerge as a collectible quarterly with the first issue set to drop this fall in time for Halloween. Cinestate will also develop the publication into a brand for producing movies, podcasts, and horror novels. This is all very exciting, and I can't wait to see where the resurrected horror magazine goes from here.