'Ready Player One' Trailer: Steven Spielberg's World Of Pure Imagination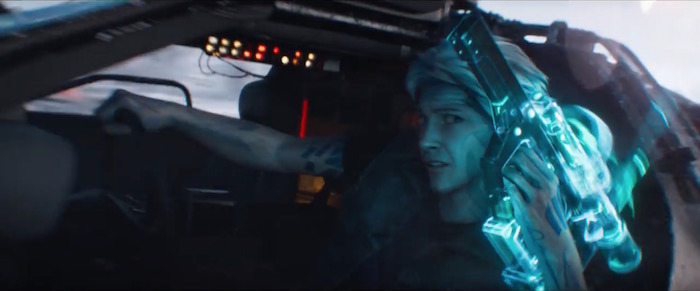 The final Ready Player One trailer here, and it's overflowing with action and references galore. Steven Spielberg directs this spectacle-laden adaptation of Ernest Cline's pop culture extravaganza. It seems like a perfect pairing, but the question remains: will Ready Player One be any good?
The marketing for Ready Player One has left a lot to be desired. The idea of Steven Spielberg, a filmmaker who has spent his career harnessing nostalgia into movie magic, adapting a book over-flowing with pop culture nostalgia seems like a no-brainer. This should be good, right? I'd certainly like to hope so, but so far, nothing I've seen of Ready Player One has captured my interest.
The new, final Ready Player One trailer is here, and while it's probably the best trailer for the film yet, something seems off. Watch for yourself and see.
Ready Player One Trailer
This new trailer does have a few new easter eggs to spot. First and foremost is an appearance from a very familiar Spielberg character: the T-rex from Jurassic Park.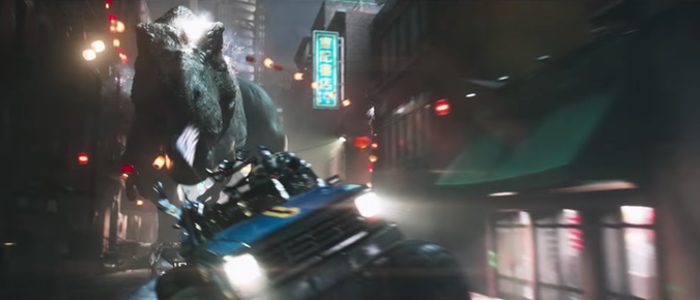 And then we have a quick glimpse of the Spartans from Halo running through a scene.
Who Does This Look So Disappointing?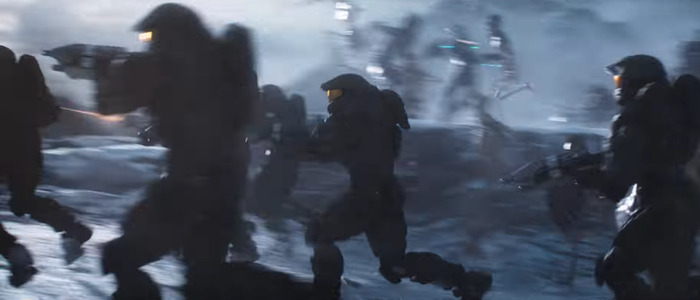 Visually, this looks great. The special effects, the action, the world building – all of that looks solid. I'd expect no less from Spielberg, a filmmaker who remains at the top of his game. One of the biggest problems with the trailers, this included, is the oddly lifeless performance of lead Tye Sheridan. Perhaps he'll be better in the final film, but his flat, emotionless voice overs do very little to sell the film.
I'm a very big Spielberg fan. I especially love Spielberg's recent work. While I've seen some argue the director's later-era output pales compared to his earlier blockbusters, I'd argue that Spielberg has made some of the most interesting movies of his career in the 21st century. But I can't shake the feeling that Ready Player One is going to be a disappointment. I'm also not a gamer. I have nothing against video games, I just don't really play them. Perhaps that's the reason this movie is failing to hook me?
Still, there's a lot to be excited about. Besides the Spielberg involvement, there's an excellent ensemble here. This cast includes frequent Spielberg collaborator Mark Rylance, professional movie bad guy Ben Mendelsohn, nerd-movie actor extraordinaire Simon Pegg, Me and Earl and the Dying Girl's Olivia Cooke, and Master of None's Lena Waithe. I want this movie to be good, folks. I really do. Hopefully, when the film opens March 29, 2018, it will transcend its less-than-stellar marketing and deliver something spectacular.
From filmmaker Steven Spielberg comes the science fiction action adventure "Ready Player One," based on Ernest Cline's bestseller of the same name, which has become a worldwide phenomenon. The film is set in 2045, with the world on the brink of chaos and collapse. But the people have found salvation in the OASIS, an expansive virtual reality universe created by the brilliant and eccentric James Halliday (Mark Rylance). When Halliday dies, he leaves his immense fortune to the first person to find a digital Easter egg he has hidden somewhere in the OASIS, sparking a contest that grips the entire world. When an unlikely young hero named Wade Watts (Tye Sheridan) decides to join the contest, he is hurled into a breakneck, reality-bending treasure hunt through a fantastical universe of mystery, discovery and danger.