The Morning Watch: 'Shape Of Water' Edition - Production Design, Cinematography & More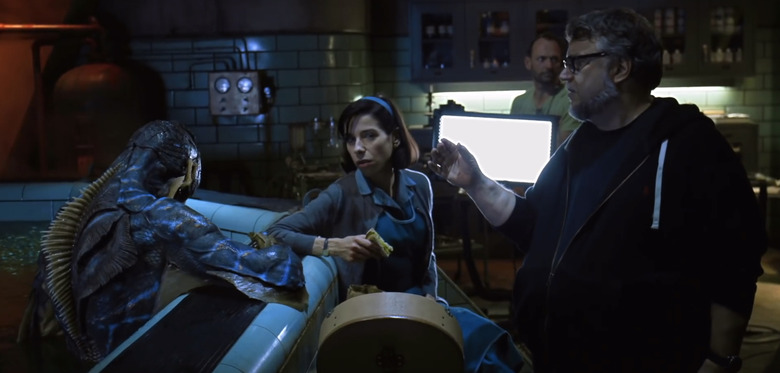 The Morning Watch is a recurring feature that highlights a handful of noteworthy videos from around the web. They could be video essays, fanmade productions, featurettes, short films, hilarious sketches, or just anything that has to do with our favorite movies and TV shows.
In this special The Shape of Water edition, take a deep dive into all the hard work that went into the Best Picture nominated film, such as the intricate production design and the stunning cinematography. Plus, director Guillermo del Toro breaks down a key scene from the film, and star Sally Hawkins has a Tinder date with another fish man and it's not nearly as satisfying.
First up, this revealing featurette from Fox Searchlight takes a closer look at the creation of the beautiful sets created for The Shape of Water. It also features director of photography Dan Lausten talking about collaborating with Guillermo del Toro to bring this story to life in the most visually stunning way possible
Next up, for The New York Times, director Guillermo del Toro breaks down the montage sequence where Sally Hawkins begins to strike up a connection with the Amphibian Man. The filmmaker explains the symbolism and motivation for some of the shots throughout the sequence, the presence of boiled eggs, and more.
Finally, The Late Late Show with James Corden has a little bit of fun making fun of The Shape of Water by having Sally Hawkins go out on a Tinder date with a different kind of fish man. Of course that fish man is none other than James Corden looking extremely unsettling in full make-up and prosthetics.