Tessa Thompson Will Star In Jewel Heist Movie Based On The Life Of Doris Payne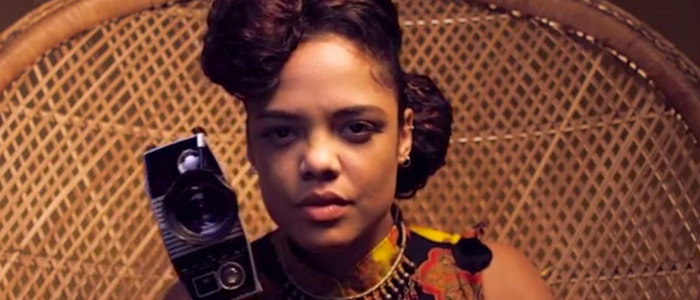 Tessa Thompson, an actress who is great in everything she appears in, has an exciting new project. Thompson will portray real-life figure Doris Payne, a woman who spent six decades as an international jewel thief. Give us this movie immediately, please.Variety reports that Tessa Thompson, of Dear White People, Creed, and Thor: Ragnarok fame, has signed on to star in a film about Doris Payne. Payne, who is now 87, spent nearly six decades as an international jewel thief. Her methods involved entering jewelry stores and posing as an affluent customer. There, she would turn on the charm, ask to see a variety of jewels, and eventually walk out with one or two items without the clerk realizing what had happened.
Per Wikipedia, "Payne is most noted for stealing a 10-carat diamond ring, valued at $500,000 (US), from Monte Carlo in the 1970s. She fled to France, but was detained in Nice and later extradited back to Monte Carlo, where she was held for nine months before being released, as the Monégasque authorities were unable to locate the stolen gem." As Payne got older, her crimes continued. She was arrested in 2013 at the age 83, and charged with felony larceny charges for stealing a $22,500 diamond-encrusted ring.
Payne was the subject of the documentary The Life and Crimes of Doris Payne. Here's the trailer.
The Life and Crimes of Doris Payne
When asked about her life of crime, Payne said, "I wanted the money...Did you hear that? Just that simple." In 2017, Payne was arrested yet again – this time for shoplifting from Walmart. She later accepted a plea deal and avoided jail time. Per the Variety story, the new Doris Payne film is being planned as a "high-concept action-drama in the vein of Catch Me if You Can and The Thomas Crown Affair", which just makes me want to see it even more. Thompson has fast become one of my favorite actresses. The more films with her in the lead, the better. Give her all the movies, please.
"After chasing Doris and her story for years— and then keeping this secret for awhile— I'm screaming that this dream is coming true," Thompson said on her Twitter page. "She is a deeply fascinating woman. So pleased to bring this story to the screen with CodeBlack & Lionsgate. Beyond grateful."
Thompson will next be seen in Annihilation, opening later this month, and is rumored to appear in Avengers: Infinity War.